July 27, 2015
Study Finds State Vehicle Safety Inspections Should Continue
Fail Rates Higher Than Legislators Believe
By Emily Durham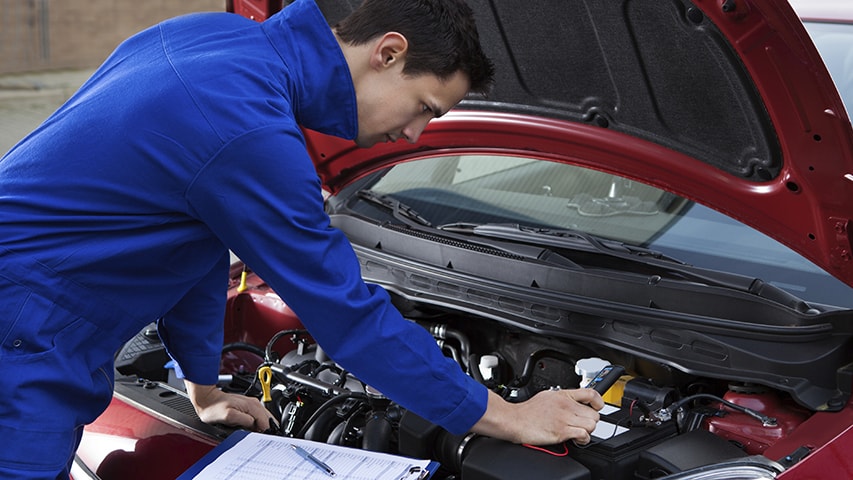 Pennsylvania legislators have been trying for years to phase out passenger vehicle safety inspection programs, but a study published by Carnegie Mellon University researchers has concluded that arguments behind these efforts are based on the wrong numbers.
Safety inspection programs are federally mandated for rail, truck, commercial bus and air transport in the United States, but inspection programs for passenger vehicles are left to state governments.
Currently, Pennsylvania requires annual inspections for every light duty passenger vehicle, but legislators have tried to eliminate the programs. In doing so, they have claimed that only 2 percent of inspected vehicles fail inspection, but CMU researchers dispute the claim based on actual data collected by PennDOT. 
The paper, published in the journal Transportation Research Part A, "looks into the detail of the vehicle safety inspection program and the results of these inspections in Pennsylvania, from a maintenance point of view rather than a final pass/fail point of view," according to lead author Dana Peck, a dual Ph.D. student in CMU's departments of Civil and Environmental Engineering (CEE) and Engineering and Public Policy (EPP).
It is often reported that the vast majority of vehicles successfully pass the inspection requirements because they receive new stickers upon leaving the inspection station. However, during the inspection process, vehicles may initially fail, but then undergo required repairs or maintenance to finally be classified as a "pass." This study considers vehicles recorded as "work performed to pass" to have failed, since without that work they would fail.
The study, titled "Failure Rates and Data Driven Policies for Vehicle Safety Inspections in Pennsylvania," combines Pennsylvania vehicle registration data and safety inspection results to find that the true safety inspection fail rate for light duty vehicles is not the 2 percent rate cited by legislators, but a much higher rate of 12 to 18 percent, or about 1 to 2 million vehicles per year in the state.
Pennsylvania legislators' reasoning for pushing to modify or eliminate the vehicle safety inspection program includes budget constraints and concerns about program effectiveness, but this study concludes that inspections should continue to be implemented in order to keep driving conditions safe.
Whether or not vehicle inspection programs should be mandated "has been a 'hot topic' in legislation in Pennsylvania for the past year or so," Peck  said. "We hope explaining the statistics, that about 1 to 2 million vehicles require maintenance annually, will allow for a full understanding of the safety inspection program."
Peck co-authored the study with CEE/EPP Professor H. Scott Matthews, CEE/EPP Professor, and Professor of Social and Decision Sciences Paul Fischbeck and CEE Hamerschlag University Professor Chris Hendrickson.
Read the full paper.
Media Contact:
Tara Moore / 412-268-9673 / tararaemoore@cmu.edu