December 01, 2015
Center for Human Rights Science Secures Over $1M for Video, Image Analysis
By Emily Stimmel / 412-268-1788 /
estimmel@andrew.cmu.edu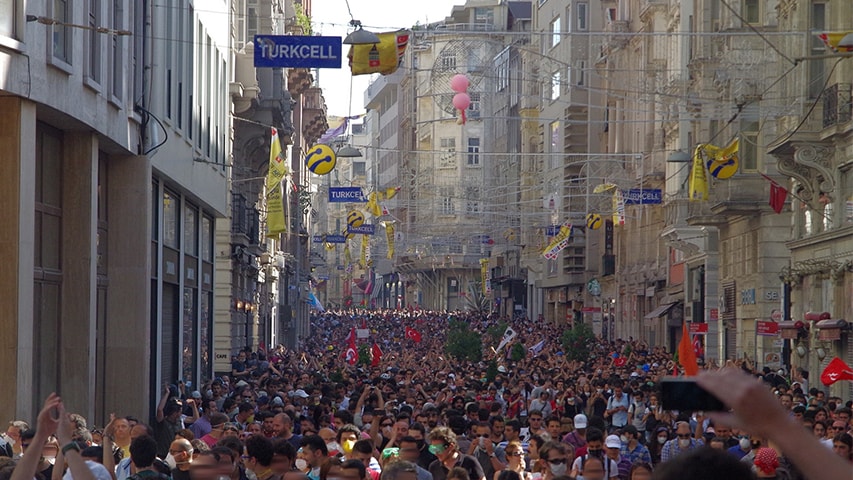 Taksim Gezi Park protest photo by Alan Hilditch
Smartphones and Internet access make it easier than ever to disseminate information. Ordinary citizens, victims of human rights abuses and participants in protests, armed conflicts and disaster situations can instantly share photos and videos with a global audience on social media. But what happens to that information once it is distributed?

Carnegie Mellon University's Center for Human Rights Science has secured $1,185,000 in funding to develop tools to collect, analyze and disseminate information gathered from human rights media. The support from the John D. and Catherine T. MacArthur Foundation, Oak Foundation and Humanity United will allow the center to develop new ways of collecting, processing, archiving and analyzing large volumes of user-generated photographic and video evidence. The hope is to give these organizations access to the kinds of technologies and methods currently only available to military, corporate and intelligence personnel.
"The work that the Center for Human Rights Science is doing—led by Professor Jay Aronson—is incredibly important to help ensure the protection and promotion of human rights around the world. This funding is a testament to Jay's leadership and Carnegie Mellon's ability to develop technology that can be leveraged to assist victims and human rights advocates," said Richard Scheines, dean of the Dietrich College of Humanities and Social Sciences.

Established in 2011, the Center for Human Rights Science unites scientists and human rights practitioners through a mutual commitment to improving human rights around the world. It provides technical assistance to individuals and organizations devoted to advancing human rights through consultation, educational programs and original research. The center's main research areas include human rights documentation and data analysis; civilian casualty recording and estimation in times of conflict; and post-conflict and post-disaster DNA identification.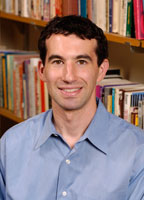 Jay Aronson
Jay D. Aronson, associate professor of science, technology and society in the Department of History and director of the center, believes that in addition to improving the ability of the human rights community to document abuses, this work will create trusting, mutually beneficial relationships between human rights groups and the technical community at Carnegie Mellon.
"Ultimately, I hope that Carnegie Mellon becomes seen as one of the first places that human rights practitioners can turn when they need high-level scientific and technical support," said Aronson. "I have been blown away by the amount of time and resources that my colleagues from around campus have offered, and am deeply grateful to MacArthur Foundation, Humanity United and Oak Foundation for making it possible for me to ensure that the projects we've started here are sustainable moving forward. Being able to fund graduate students and organize meetings that bring together human rights practitioners and scientists from Carnegie Mellon is absolutely crucial to ensuring the long-term success of this work."

A steering committee comprised of leading human rights practitioners and Carnegie Mellon faculty is guiding the center's expanded human rights technology work funded by the new grants. Aronson is joined by representatives from Amnesty International, the Carter Center, Human Rights Watch, the International Criminal Court, SITU Research and the Syria Justice & Accountability Center, as well as CMU faculty including Alex Hauptmann, a principal systems scientist in the School of Computer Science's Language Technologies Institute and Yaser Sheikh associate professor in the Robotics Institute.

Learn more about CMU's Center for Human Rights Science.
Related:
CHRS Receives Grant to Study How Social Media and Big Data Affect Protection of Human Rights
Carnegie Mellon Partners With Human Rights Data Analysis Group to Improve Syrian Casualty Reporting
CHRS Receives $1.2 Million NIH Grant to Develop Ethics, Policy Recommendations for Post-Conflict, Post-Disaster DNA ID Practices