November 12, 2013
Media Advisory: Carnegie Mellon Engineering Students, University Police and Naval ROTC Program Launch Ninth Annual Toys for Tots Drive
Event To Feature Handcrafted Gingerbread Holiday Village and Sugar-Sculpting Demos
Contact: Chriss Swaney / 412-268-5776 / swaney@andrew.cmu.edu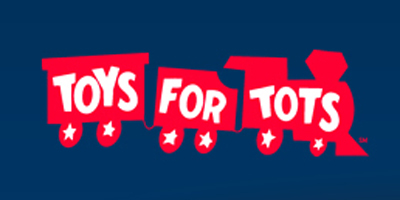 Event: Carnegie Mellon University's first-year engineering students Trevor Hadick of Albion, N.Y., Wei Mon Lu of Pittsburgh and Pranjal Bhatia of New Delhi, India, will join the pastry chefs of the Pittsburgh Athletic Association (PAA), who designed a massive gingerbread holiday village, to kick off the ninth annual Toys for Tots drive.
 
The 2013 kickoff, sponsored by the Carnegie Mellon College of Engineering's First-Year Advisory Board (FAB) and the Carnegie Mellon Police, is designed to encourage the university community and surrounding neighborhoods to donate unwrapped toys to the drive, which ties into the national U.S. Marine Corps program that has been collecting toys for needy children since the early 1950s.

This year, the CMU Toys for Tots event features a giant gingerbread holiday village and hand-sculpted sugar figures, including Santa Claus and his eight famous reindeer, by PAA pastry chefs David Watson, Lori Baldwin and Alex Baker. The team used 100 pounds of sugar, 75 pounds of chocolate, 22 pounds of butter and more than 50 pounds of flour to design the delicious holiday village.

In addition to the pastry village, the event also will feature the CMU Naval ROTC color guard and bagpipers. CMU students sold chances to the university community to win the gingerbread village as a way to raise money to purchase gifts for the toy drive.

The College of Engineering's FAB was designed to help freshmen adjust to the rigors and challenges of college life. In the past, the CMU engineering students' efforts awarded them a place on the President's Higher Education Community Service honor roll.

The event is open to the CMU university community. Admittance requires bringing a new unwrapped toy.
The toy drive runs to Dec. 9.

When: Noon to 1 p.m., Tuesday, Nov. 19.

Where: The Oakland Room, The Pittsburgh Athletic Association (PAA), 4215 Fifth Ave., Pittsburgh, Pa. 15213.
###