January 07, 2013
Press Release: Fiscal Cliff Bill Tax Credits for Electric Vehicle Chargers Found Not Cost Effective
Buying Chargers Is Expensive Way To Reduce Gasoline Consumption
Contact: Chriss Swaney / 412-268-5776 / swaney@andrew.cmu.edu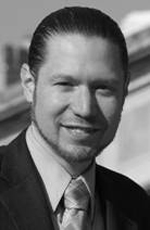 PITTSBURGH—The "fiscal cliff" bill passed by the U.S. Congress includes extensions to energy tax credits, including credits for installing electric vehicle chargers. But a new study by Carnegie Mellon University's Jeremy Michalek suggests that chargers are among the least cost-effective ways to save gasoline.
In a study appearing in this month's issue of "Energy Policy," Michalek examined the cost effectiveness of saving gasoline with plug-in hybrid and battery electric vehicles using home, workplace and public charging infrastructure.
"Across a wide range of possible future scenarios, the least-cost solution is for more drivers to switch to efficient gasoline-powered vehicles like hybrid-electric vehicles or drive plug-in hybrid electric vehicles sized for short-range electric trips with gasoline backup for long trips," said Michalek, an associate professor of mechanical engineering and engineering and public policy.
"If more gasoline savings are needed, workplace and public charging infrastructure installation is much more expensive than increasing battery capacity: enabling workplace and retail charging can cost at least $10-$20 per gallon saved," he said.
Michalek adds that charging infrastructure is needed to make pure battery electric vehicles — which have no gasoline backup — practical alternatives to gasoline vehicles.
"But the large battery packs needed for battery electric vehicles make them uncompetitive for both lifetime cost and life-cycle emissions, and their limited range and slow refueling rates make them poor substitutes for most primary-use vehicles," Michalek said.
"Plug-in hybrid electric vehicles that use electricity when available for short trips but switch to gasoline when needed for long trips can potentially save gasoline and lower lifetime costs without the need for costly non-domestic charging infrastructure and issues with underutilization, parking logistics, vandalism, maintenance and obsolescence," Michalek said.
Michalek's research is aimed at understanding tradeoffs in the capabilities of new technologies and to assess what near and long-term strategies should be.
Despite pressure on lawmakers to cut spending and avoid tax or deficit increases, Michalek's study suggests that the approach taken in the fiscal cliff bill (the American Taxpayer Relief Act of 2012) targets costly approaches to saving gasoline.
"The goal is to reduce gasoline consumption and air emissions. We want to accomplish this at minimum cost so that the few resources we have go as far as possible," Michalek said.

###