November 19, 2012
Press Release: Carnegie Mellon Startup, Neon, Moves to Silicon Valley Campus
Location Puts Neon in Close Proximity to Potential Clients and Partners in Online Video Market While Maintaining a Research Presence in Pittsburgh
Contact: Shilo Rea / 412-268-6094 / shilo@cmu.edu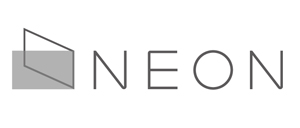 PITTSBURGH—Neon, the Carnegie Mellon University startup that uses cognitive neuroscience to improve online video clicks, now has a footprint from coast to coast in the United States to further take advantage of opportunities to grow business and to work with students in Carnegie Mellon's Master of Entertainment Industry Management program in Los Angeles.

Neon announced a move to the university's campus in the Silicon Valley, a prominent area for the online video industry. Meanwhile, Michael J. Tarr, Neon co-founder and senior technical adviser, remains in Pittsburgh.
"We are excited to be the first startup from CMU's Pittsburgh campus to take the opportunity to move to Silicon Valley," said Sophie Lebrecht, Neon CEO and co-founder. "This move puts us where we can work face-to-face to build partnerships, collaborations and a strong customer base with video publishers and platforms. And, by having Michael in Pittsburgh, we will benefit from remaining strongly connected to its rich scientific community."     
Founded on research conducted in the Center for the Neural Basis of Cognition, a joint program between CMU and the University of Pittsburgh, Neon is one of the first companies to use cognitive and brain science to increase audience engagement for online video publishers. Using research that shows how visual perception unconsciously affects preferences, the Neon team is developing a Web-based software service that automatically selects the most visually appealing frame from a stream of video to be used as the thumbnail. Thumbnails — the entry point for a Web user to interact with a video — are becoming more important to video publishers as the number of online videos continue to increase.
"In the recent past the majority of online video content was provided by individual users, but today television companies, movie studios and media sites are publishing videos and many of them are incorporating advertisements," Lebrecht said. "Our service will help make sure that our customers' videos are presented with a thumbnail that users want to click."
Initial results from an online pilot test show that a thumbnail chosen by Neon significantly increased clicks as compared to a thumbnail hand-selected by a Web designer. Against a randomly generated thumbnail, which is how the majority of online video platforms currently select thumbnails, Neon increased the clicks even more.
Tarr, the George A. and Helen Dunham Cowan Professor of Cognitive Neuroscience at CMU and co-director of the CNBC, commented that basic research in the cognitive and brain sciences has many innovative applications. "In Neon's case, a better understanding of the role of unconscious visual processing in choice behavior may have implications in both the educational and commercial domains," he said.
Neon's move to Silicon Valley also allows it to serve as a capstone project company for the CMU Master of Entertainment Industry Management (MEIM) program in Los Angeles. Students in the capstone project will work to uncover the characteristics of online users and how they engage with different video categories, such as user generated, music, TV, sports and news. They will determine how to predict different viewer behaviors, and that information will be used with the visual perception research to build upon Neon's product.
"Entrepreneurship is one of our key values at the Silicon Valley campus," said Gladys Mercier, director of software management at Carnegie Mellon Silicon Valley. "Carnegie Mellon has a strong tradition of teaching students how to build upon ideas and bring them to market, and the Silicon Valley campus brings that tradition into the heart of the entrepreneurial ecosystem. We are excited to have Neon on our campus and anticipate the synergies between their work and our ongoing entrepreneurial program will be a benefit to all involved."
Neon got its start with a grant from the National Science Foundation's (NSF) Innovation Corps (I-Corps), which allows scientists to assess the readiness of transitioning new scientific opportunities into valuable products through a public-private partnership. Neon's original I-Corps team also included Babs Carryer, at the time an embedded entrepreneur at CMU-Pittsburgh's Project Olympus, and Thomas Kubilius, president of Pittsburgh-based Bright Innovation and an adjunct professor of design at CMU. Carryer is now an adjunct faculty member in CMU's Tepper School of Business, Heinz College and Electrical and Computer Engineering Department.
Carnegie Mellon is well known for its entrepreneurial culture. The university's Greenlighting Startups initiative, a portfolio of six business incubators, is designed to speed company creation at CMU. In the past 15 years, Carnegie Mellon faculty and students have helped to create more than 300 companies and 9,000 jobs; the university averages 15 to 20 new startups each year.
For more information on Neon, visit http://www.neon-lab.com/.
Related Article:
Carnegie Mellon Brain Research Shows Visual Perception System Unconsciously Affects Our Preferences
###