May 09, 2012
Press Release: Carnegie Mellon Engineering Student Volunteers To Make Remote India School More Sustainable
Contact:
Chriss Swaney / 412-268-5776 /
swaney@andrew.cmu.edu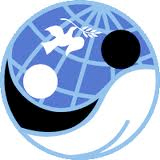 PITTSBURGH—Three Carnegie Mellon University
engineering
students will travel more than 14,000 miles roundtrip this summer to put solar panels on a grade school in northern India.
"This is a wonderful experience for all of us, as we work to introduce a more sustainable energy source for a grade school in Rampur, Uttar Pradesh, India," said Eva Humphrey, a junior
mechanical engineering
major from Asheville, N.C.   
Humphrey will be joined by Tejank Shah, a sophomore majoring in
biomedical engineering
and
materials science
from Parlin, N.J., and Michelle Krynock, a freshman
civil and environmental engineering
major from Vandergrift, Pa. The three members of CMU's Engineers Without Borders student chapter (EWB-CMU) will be accompanied by professional mentors Joshua Jedlicka and Uzair (Sam) Shamsi, a former Rampur, India, resident. They will depart May 17 to develop sustainable energy for an impoverished region in one of the world's most populous nations.  
Jedlicka, a professional mentor with the EWB-CMU and an environmental engineer with Pittsburgh-based CDM Smith, said the project will ensure reliable use of lights, fans and computers. At present, more than 300 children in grades K-5 in Rampur endure poor lighting and humid study conditions with an inefficient diesel generator and an unpredictable power grid.     
Shamsi, a professional mentor with the EWB-CMU and a technical manager with Pittsburgh-based Michael Baker Corporation, said EWB projects benefit both the students and the professionals. EWB student chapters acquire the determination to create a better world through engineering while developing their own career skills in engineering. Professionals gain a sense of accomplishment helping needy people or communities, which is much more profound than the rewards of compensated employment.
The trip is part of a five-year chapter project that began in 2010. Motivated Carnegie Mellon students take on various responsibilities in this multi-faceted project, such as technical design and fundraising. Tejank serves as the project lead, managing the project operations ever since its inception. In addition, Karen Yu, a master's degree student in civil and environmental engineering, has secured funding through grants and sponsorships with U.S.-based companies Boeing and Caterpillar. Sophie Grodsinksy, a junior civil and environmental engineering major, has provided background advice and support as EWB-CMU president. The students' skills and motivation continue to push this India-based project forward.
"The EWB-CMU team also sees this trip as a way to help the entire Rampur community promote a new energy source as well as improving the community's skills to maintain and build other similar energy systems," said EWB-CMU Vice President for Public Relations Avesh Singh, a sophomore majoring in computer science and economics.        
The CMU team is one of more than a dozen collegiate EWB chapters fueling community improvement this year from the steamy jungles of Africa to the bucolic tundras of India and Asia. EWB USA supports community-driven development programs worldwide through the design and implementation of sustainable engineering projects and the fostering of responsible leadership.
"It is simply amazing what these students are doing and how their work will impact both the Rampur grade school and the students," said Kurt Larsen, assistant dean for undergraduate studies at CMU's College of Engineering. "We have a service learning tradition at CMU and this project has truly made this learning experience both global and borderless."
###