March 06, 2012
Press Release: Two Carnegie Mellon Faculty Members Receive Newly Endowed Cooper-Siegel Professorships
Gift Will Support Junior Faculty for Three-Year Appointments
Contact:
Byron Spice / 412-268-9068 /
bspice@cs.cmu.edu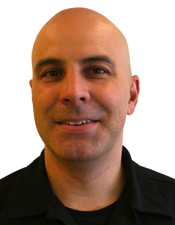 PITTSBURGH—Faculty members in Carnegie Mellon University's
School of Computer Science
(SCS) and
College of Fine Arts
(CFA) are the first recipients of a pair of professorships for junior faculty that have been endowed by Eric Cooper, a former computer science professor, founder of FORE Systems Inc., and Carnegie Mellon trustee, and his wife, community volunteer Naomi Weisberg Siegel.
Eric Paulos, associate professor in SCS's
Human-Computer Interaction Institute
, will fill the first Cooper-Siegel Professorship of Computer Science, and Richard Pell, assistant professor of art, will hold the first Cooper-Siegel Professorship in Art.
"We are delighted to be able to support faculty members whose work reflects both the broad range of excellence at Carnegie Mellon and the interdisciplinary nature of the University," said Eric Cooper.
Each professorship is for a three-year term and can be renewed once. After the initial terms, the professorships will alternate between disciplines — the professorship in CFA between faculty in art and music and the other between SCS faculty and the
Mellon College of Science
's physics faculty.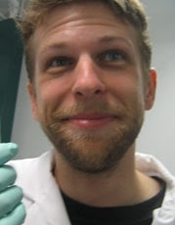 Paulos joined the Carnegie Mellon computer science faculty in 2008 and is the director of the Living Environments Lab, a collaborative research laboratory focusing on the intersection of human life, the living planet and technology. His areas of expertise span a deep body of research territory in urban computing, sustainability, green design, environmental awareness, social telepresence, robotics, physical computing, interaction design, persuasive technologies and intimate media.
"We are very pleased that Eric Cooper & Naomi Siegel have made it possible for us to honor one of the rising stars among our faculty," said Randal E. Bryant, SCS dean. "Eric Paulos is a natural choice as the inaugural holder of this chair, with his work connecting computer technology to the environment, to society and to the arts."
Paulos received his Ph.D. in electrical engineering and computer science from the University of California, Berkeley, where he helped launch a new robotic industry by developing some of the first Internet teleoperated robots. Prior to joining CMU, he was senior research scientist at Intel Research in Berkeley.
Pell, an artist whose research involves an examination of the social implications of emerging technologies ranging from robotics to biotech, joined the CFA faculty in 2008 and teaches Electronic Media. He is the founder of the
Center for PostNatural History
, which is dedicated to the research and exhibition of life forms that have been intentionally altered by humans, from the dawn of domestication to contemporary genetic engineering. The center recently opened its permanent exhibit at 4913 Penn Ave.
"The work of Rich Pell combines the creative impulse of art with the exploratory imperative of science," said John Carson, head of the
School of Art
. "His investigative practice is very much within the interdisciplinary tradition of CMU. He combines a healthy scientific curiosity and aesthetic rigor, with a dose of honest activism, and in the process, reveals institutional and governmental practices that are rarely on the perceptual horizon of most citizens."
Pell has been awarded a Rockefeller New Media fellowship, a Creative Capital fellowship, and a Smithsonian Research Fellowship to support the center.
Pell, who earned his bachelor's degree in fine arts at Carnegie Mellon and a master's degree from Rensselaer Polytechnic Institute, also is a founding member of the highly acclaimed art and engineering collective, the Institute for Applied Autonomy (IAA). IAA projects have been exhibited in art and engineering contexts such as the ZKM in Karlsruhe, Mass MoCA, Ars Electronica, The Aldrich Museum of Contemporary Art, Hackers On Planet Earth, and the International Conference on Robotics and Automation.
Cooper, a member of Carnegie Mellon's computer science faculty from 1985 to 1991, served on the university's Board of Trustees from 1996 to 2002 and began another term on the Board in 2010. He was appointed Distinguished Service Professor of Computer Science in 1999. After co-founding FORE Systems in 1990, he served as its CEO and then its chairman before the company's sale to Marconi in 1999. He has served as a director of several technology companies.
He and Siegel, of Fox Chapel, are well-known philanthropists in the Pittsburgh area, with the Squirrel Hill Community Food Pantry, the Squirrel Hill Community Health Center, and the Cooper-Siegel Community Library in Fox Chapel among the recipients of their support. Siegel is the daughter of two Carnegie Mellon alumni, musician Rebecca Weisberg Siegel and physicist Robert Ted Siegel.
###