February 11, 2011
Press Release: Two Carnegie Mellon Professors Elected Into Prestigious National Academy of Engineering
Their Outstanding Research and Academic Leadership Support Award From Academy
Contact: Chriss Swaney / 412-268-5776 / swaney@andrew.cmu.edu
PITTSBURGH—Carnegie Mellon University's Nadine N. Aubry and Chris T. Hendrickson have been elected to the National Academy of Engineering (NAE), one of the highest professional honors an engineer can achieve.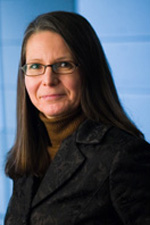 Membership in the NAE honors people who have made important contributions to engineering theory and practice, and who have demonstrated unusual accomplishments in pioneering new and developing fields of technology. This year, Carnegie Mellon faculty join 2,290 NAE members and 202 foreign associates in an award process that began in 1964.
"This outstanding recognition is a tribute to the leading-edge, innovative spirit of our problem-solving engineering faculty," said Pradeep K. Khosla, the Dowd University Professor and head of Carnegie Mellon's top-ranked
College of Engineering
.
Both engineering professors are leaders in their respective fields, which span a variety of sectors, from pioneering work on reduced models of turbulence and microfluidics to better green design for increased global sustainability.
Aubry, the Raymond J. Lane Distinguished Professor and head of Carnegie Mellon's
Mechanical Engineering Department
, was elected to the academy for her contributions to low-dimensional models of turbulence and microfluidic devices, and for leadership in engineering education.
"This is a great honor and I am profoundly humbled by such a wonderful recognition, and as a new NAE member I look forward to making contributions to both the NAE and the engineering profession in the future," Aubry said. "I also wish to express my sincere appreciation to the Department of Mechanical Engineering, the College of Engineering and Carnegie Mellon as a whole for their continued support. It has been a pleasure for me to work in this vibrant institution at the forefront of interdisciplinary research and education. This is truly a unique place."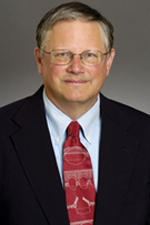 Hendrickson, the Duquesne Light Professor of Engineering and co-director of Carnegie Mellon's
Green Design Institute
, was elected to the academy for his leadership and contributions in transportation and green design engineering.   
"I am both pleased and proud to be recognized by my peers as I look forward to continuing my leading-edge research into areas that span everything from tracking how U.S. industry uses scarce water resources to helping tomorrow's engineers make better management decisions about how we build our critical transportation systems and infrastructure to be more sustainable," Hendrickson said. "I also want to thank my colleagues in the
Civil and Environmental Engineering Department
for their ongoing support, and the university's innovative, interdisciplinary environment so endemic to inspiring major research breakthroughs."
The NAE will honor both Aubry and Hendrickson Oct. 16 during the NAE annual meeting in Washington, D.C. For a complete list of Carnegie Mellon's NAE members, visit
http://www.cmu.edu/news/rankings-awards/awards/professional-societies.shtml
###
Pictured above are Nadine N. Aubry and Chris T. Hendrickson.