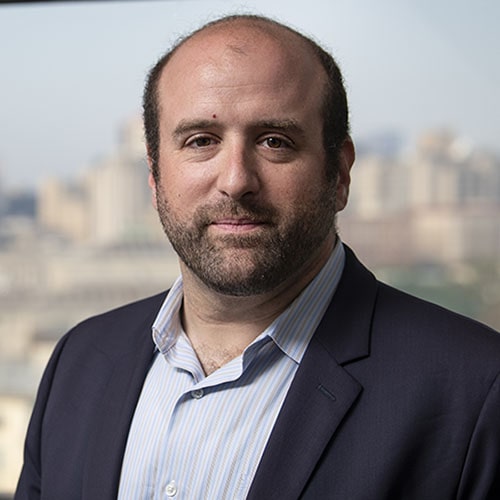 Rick Siger
Chief of Staff and Senior Advisor to the President

Rick Siger is the chief of staff and senior advisor to the president. He leads a broad set of initiatives that require him to build relationships with diverse stakeholders across the public, private and non-profit sectors, to translate big ideas into actionable plans, and to drive change and deliver results across a range of university activities. He previously served as head of University Engagement at Piazza Technologies, the predominant social learning platform for students and faculty. In a prior role at CMU, he managed the development of a vibrant innovation corridor in Pittsburgh's Oakland neighborhood, a historic expansion of the CMU campus that emphasizes entrepreneurship and corporate partnerships.
Siger served President Barack Obama for more than seven years — including as chief of staff at the White House Office of Science and Technology Policy (OSTP) and deputy chief of staff at the Department of Commerce. At OSTP, he served for three years as the principal policy and political counselor to President Obama's science advisor, managing a staff of more than 100 scientific and technical experts and a budget of more than $6 million, and working on legislative, regulatory, oversight and appropriations issues touching nearly every aspect of science and technology policy in the United States, from privacy and cybersecurity, to entrepreneurship and STEM education, to robotics and advanced manufacturing. At the Department of Commerce, he worked on critical issues of technology and economic policy, including broadband deployment, the National Export Initiative, satellite procurement and technology-based economic development.
Prior to serving President Obama, Siger served then-Governor Tim Kaine as Deputy Secretary of Commerce and Trade in the Commonwealth of Virginia.
Siger holds a B.A. in political science from Columbia University in the City of New York.