MINORS AND CONCENTRATIONS
Information Systems is not available as an additional major or minor.
We offer a minor in Global Systems and Management (GSM) which is available only to students with a CMU entry year of 2021 or earlier. More information about the minor can be found here. If you have questions or would like to declare the minor, contact Sarah Avery or schedule an appointment here.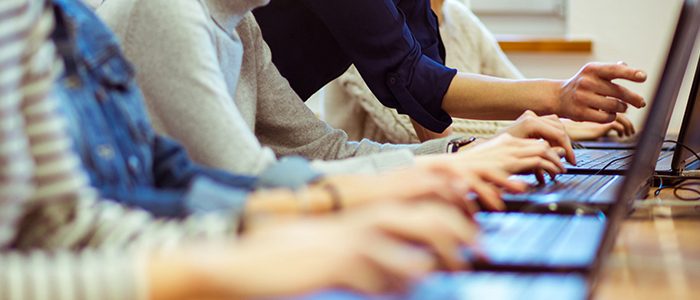 CONCENTRATIONS
As an Information Systems major, you will select a focused concentration to provide a deep dive into a subject that interests you. The IS Concentration gives you the agency to define your own niche in this exciting field.
The Information Systems major is flexible and designed to help you develop your own unique interests. Carnegie Mellon University is distinctively interdisciplinary, encouraging you to draw from many colleges and disciplines beyond your home major.
The study of Information Systems can take many paths; Concentrations allow you to find the path that best suits your plans and aspirations. They also allow you to establish relationships with leading researchers in your area of interest.
IS Concentrations are:
Data Analytics
Health Information Systems
Technology and Arts Enterprises
Technology and International Development
User Experience (UX) Design
Alternatively, students may choose from an approved list of minors or second majors, including those offered through the Integrative Design, Arts, and Technology (IDeATe) initiative that blend information systems and the arts as only Carnegie Mellon University can.
IDeATe minors:
Additional minors/second majors include:
The following areas are available as a second major only: