ADMISSION TO THE INFORMATION SYSTEMS PROGRAM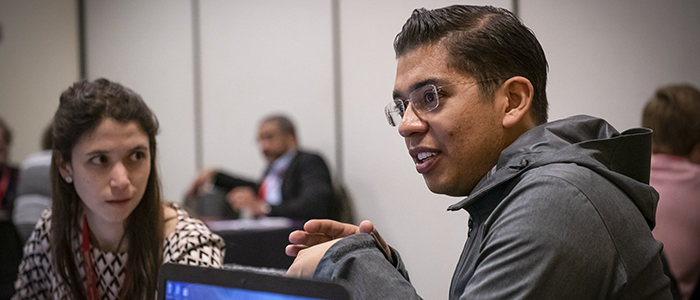 If you know that Information Systems is the right path for you, the next step is to apply!
Students are admitted to Carnegie Mellon University's Bachelor of Science in Information Systems program in one of three ways:
Direct Admission to the Program
Prospective Carnegie Mellon students may choose to apply by checking the box for Information Systems on the University application form.
For further details, contact the Office of Undergraduate Admission.
Transfer From Another CMU Major
Current Carnegie Mellon University students who wish to transfer into the Information Systems major must apply to the program. 
Current students may apply to transfer upon the completion of their first academic year.
Information Systems is not available as a second major or minor. 
To learn more about how to transfer and access the transfer application, visit Undergraduate Advising (see "Transfer From Another CMU Major" at the bottom of the page) and speak to the IS Academic Advisor.
Transfer From Another Institution