Master of Science in Technology Ventures (MSTV)
Pittsburgh & Silicon Valley
The Integrated Innovation Institute will no longer be admitting and enrolling new students to the Master of Science in Technology Ventures (MSTV) program in Silicon Valley after Spring semester 2022. Students already admitted and enrolled in the MSTV program during or before Spring semester 2022 will remain eligible to complete their degree requirements at the Silicon Valley campus through Spring semester 2023.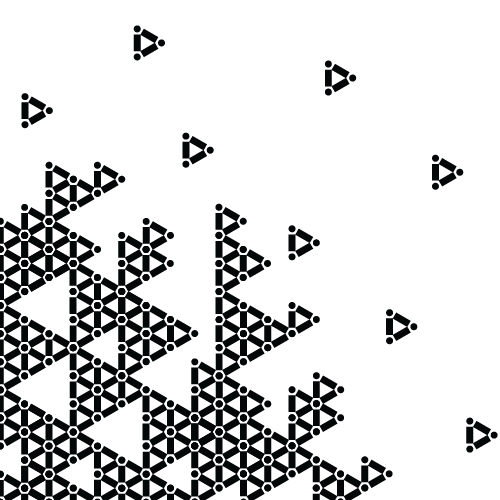 Launch What's Next
The Master of Science in Technology Ventures (MSTV) degree teaches technologists to launch ventures that solve society's biggest challenges. Approach problems like an entrepreneur, expand your expertise in emerging technologies and launch an innovative career in Silicon Valley or worldwide.
Innovators and entrepreneurs will play a crucial role in solving the hardest problems facing the 21st century. Through the MSTV coursework, you will develop a formal process for innovation in order to solve these problems, applying technical knowledge and business skills to successfully launch products that change the world. 
Venture on a New Career Path
The MSTV program supports you on the exciting and challenging path to becoming a tech entrepreneur. We teach you the skills to start your own business or launch a venture within a large corporation:
Entrepreneurship
Intrapraneurship (Corporate Innovation)
New Venture Strategy & Management
High-tech Product Design & Development
New Product Commercialization
Academic Details
Program Location: Pittsburgh, PA & Mountain View, CA
The MSTV program brings you the best of Carnegie Mellon, from coast-to-coast. Experience world-class technology academics coupled with unique access to the world's most exciting tech ecosystem. 
The MSTV degree is 16 months, with distinct phases at Carnegie Mellon's campuses in Pittsburgh and Silicon Valley.
Degree Structure - Pittsburgh Phase
Embrace Technology
Spring
Enrich your background in applied technologies through cutting-edge coursework from the College of Engineering.
Degree Structure - Silicon Valley Phase
Connect to the Valley
Summer internship
Commence your Silicon Valley experience by interning at a startup.
Get Entrepreneurial
Fall
Apply lessons from your internship to your entrepreneurial coursework, taught by our world-class, networked faculty at Carnegie Mellon's Silicon Valley campus.
Build Your Business
Spring
Finesse your business and technical acumen through additional coursework. If you have an idea for a venture, continue to develop and structure your idea.
Earn a Dual Degree
You can also earn a master's degree from one of our partner departments in the College of Engineering, graduating with two degrees in 20 months. 
To complete the dual degree program, join us at Carnegie Mellon a semester early, beginning your coursework in the fall instead of spring. Your engineering-based curriculum requirements will depend on the dual master's program you choose. Review sample coursework options on our MSTV Dual-Degree Options page.
Launch Your High-Tech Venture
As a graduate of the MSTV degree, you will be uniquely positioned to launch your first venture through Carnegie Mellon's pre-incubator program, VentureBridge. Receive mentorship and support as you turn your startup into a reality, completing the program with a validated proof of concept and strategy for acquiring customers.
Open exclusively to CMU students and alumni, the VentureBridge program is based at CMU's Silicon Valley campus and hosted by the Swartz Center for Entrepreneurship. 
MSTV Admissions
Learn about the admissions requirements and guidelines.
Applications for 2022
To be considered, you must submit the online application and all supplemental materials before the deadline:
| | | | |
| --- | --- | --- | --- |
| Degree Program | Start Term | Applications Open | Deadline (Applications Close) |
| | Spring 2022 | July 1, 2021 | September 15, 2021 |
Am I a Good Fit?
Applicants should have experience and/or interest in entrepreneurship and start up ventures. Experience can be from industry or academia:
Academic Experience
Undergraduate degree in a technical engineering discipline (Examples include: Biomedical Engineering, Chemical Engineering, Civil & Environmental Engineering, Electrical & Computer Engineering, Material Sciences and/or Mechanical Engineering)
The ideal candidate will hold a minimum cumulative GPA of 3.0 or equivalent from an accredited institution (Accreditation Board for Engineering and Technology, Inc., Higher Learning Commission or U.S. Dept. of Education).
Work Experience
Some work experience preferred.
Tuition & Financial Aid
Tuition Rates: 2022-2023
Program
Tuition
MSTV Direct

$80,321
3 Academic Terms: $78,150
Summer 2022 Term: $2,171

MSTV Dual Degrees @ CMU

MSTV Dual @ CMU: Year One M.S. in Engineering (Fall/Spring)
$52,100
MSTV Dual @ CMU: Year Two at Silicon Valley Campus (including Summer 2022)

$54,271
2 Academic Terms: $52,100* 
Summer 2022 Term: $2,171

MSTV Dual Degree @ Strathclyde

M

STV Dual @ Strathclyde: Year One at Silicon Valley Campus (including Summer 2022)

$52,188
2 Academic Terms: $50,100 
Summer 2022 Term: $2,088

MSTV Dual @Strathclyde: Year Two at University of Strathclyde

Design Engineering
Digital Manufacturing
Systems Eng. Management
For more information, visit CMU's Student Financial Services website.
Financial Aid & Other Costs of Attendance
For information on financial aid, housing, and health insurance, visit our Cost of Attendance page.
What's New in MSTV
Luke Miller, MSTV '18
This summer, Luke Miller (MSTV '18) interned at SRI International's Ventures team and learned how to commercialize high-tech research.
Sheryl Root, MSTV Program Director
Before coming to CMU, Sheryl spent more than 20 years working in business strategy for large enterprises, including Hewlett-Packard. She also serves as a board member of Women in Technology International (WITI) and was inducted in to their Hall of Fame in 2015 for her work supporting female entrepreneurs and tech leaders.
Stuart Evans, Distinguished Service Professor & iLab Director
Stuart teaches many of MSTV's entrepreneurial courses at CMU Silicon Valley. For the final of his Commercializing IP course, he brings students to local venture capitalist board rooms to pitch their ideas for high-tech ventures.