Waitlist Navigation Guide
The following is a guide to Carnegie Mellon University's waitlist process and timeline. Students who have been waitlisted for a course during registration should consult this page for information about actions they need to take during their time on the waitlist.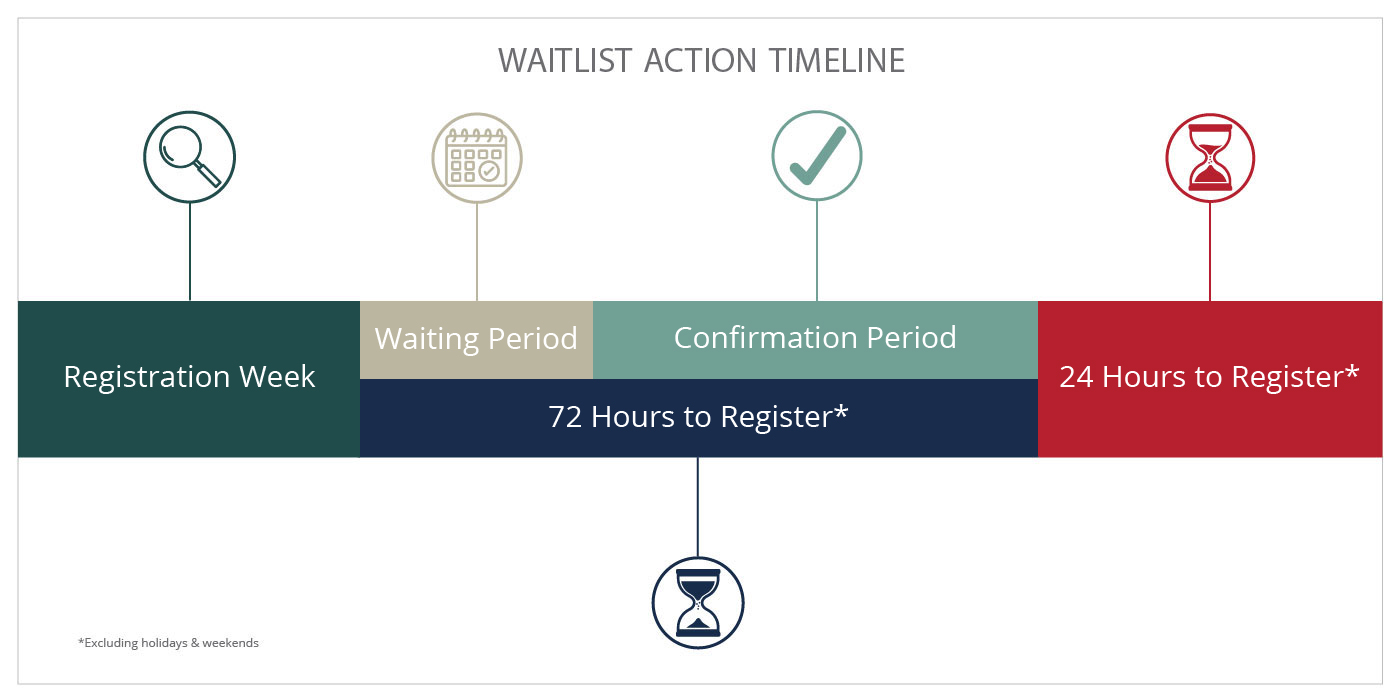 Registration Week
If the course you are interested in is full, you can elect to join the waitlist. If you do so, leave units available in your schedule so that you can easily register if invited; full time status for financial aid (36 units) does not need to be achieved until the end of Add Period. 
More information about Carnegie Mellon's registration process is available on the Registration webpage.
---
Waiting Period
Waitlists are managed by individual colleges and departments. Wait at least four weeks after registration closes to reach out to the appropriate department contact about your waitlist status. This allows time for departments to process courses and make adjustments. 
You can find your department contact and learn more about the waitlist policies of individual colleges on the Departmental Waitlist Contacts webpage. 
---
Confirmation Period
Before the new semester begins, you will be prompted to log into SIO and confirm that you would like to remain on the waitlist. You will typically have several weeks to decide. If you fail to confirm during this time, you will automatically lose your place on the waitlist. 
To confirm your place on the waitlist, log into SIO and under the Course Schedule tab, choose Registration, then click the gear icon under Action and select Confirm. 
Confirmation periods do not apply to summer session courses. 
Fall 2022 Waitlist Timeline
Waiting Period
April 22 - May 20
Confirmation Period
July 1 - July 13
72 Hours to Register
April 22 - July 31
24 Hours to Register
Aug 1 - Sept 12