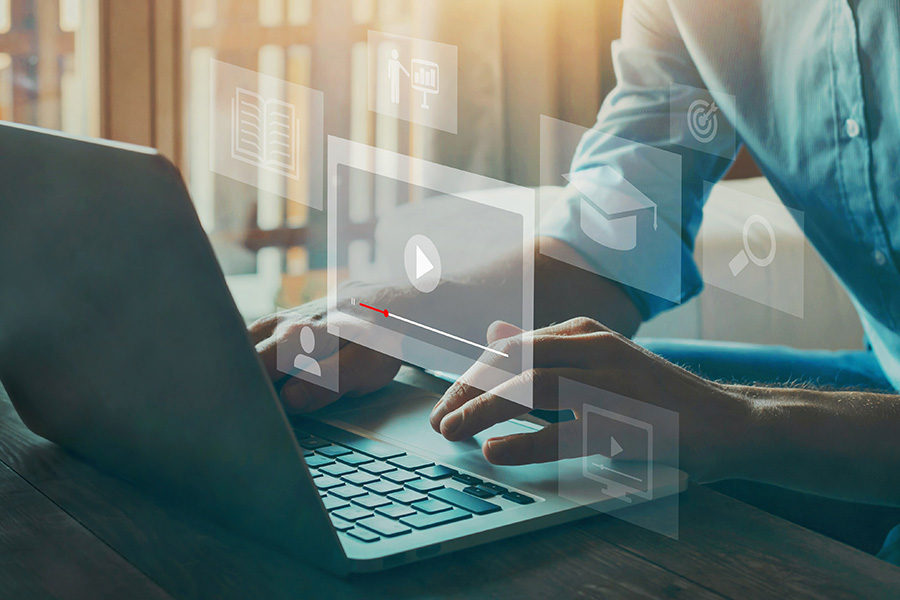 January 28, 2022
New Staff Development Pilot Programs Announced for 2022
The Office of Human Resources (OHR) is pleased to announce the addition of a variety of new and exciting staff development pilot programs in the new year. For more information on these and other professional development programs, contact the Learning and Development team.
Staff Leadership Academies
The Staff Leadership Academies leverage a partnership with Executive Education at the Tepper School of Business. These programs support CMU's ongoing diversity, equity and inclusion initiatives by helping to develop diverse and inclusive leaders at CMU. The programs assist high potential leaders throughout the university in crafting their leadership brand for both individual and organizational success, while leveraging the unique strengths and addressing the challenges specific to women and/or underrepresented minorities.
The initial programs offered will be Strategies for Advancing Women in Organizations and Strategies for Advancing Underrepresented Minorities in Organizations. Graduates of these programs will gain valuable knowledge and experience toward their professional development as well as earn a non-degree certificate of completion from the Tepper School of Business. OHR is currently working with college and division leadership to identify program participants. Both programs are planned for an April 2022 launch. 

For additional information about the nomination process and timeline, cost, and other requirements, refer to the Leadership Academies page. If you have questions about these programs or nomination process, please contact Todd Rosignoli, Assistant VP of Learning and Development.
Administrative Professionals and Excel Training Programs with CCAC
OHR has partnered with the Community College of Allegheny County (CCAC) to develop two additional professional development opportunities: an Administrative Professionals training program and Excel training (foundations plus an advanced course).
The Administrative Professionals program covers key foundational topics over the course of twelve weeks. Participants will attend weekly training sessions covering both technical and professional skills for administrative professionals (admin assistants, admin coordinators, executive assistants, etc.) at all experience levels. The program will also provide supplemental CMU-specific content delivered via training sessions, reference materials and/or online resources. OHR is covering the cost for participants and will limit the pilot at 20 participants. A post-session assessment will be administered to gauge the success and value of the training and to determine the future expansion of the programs. 
The Excel training program was developed in consultation with the Finance Division and consists of two Excel courses that focus on key concepts to promote effective and practical use of Excel. The pilot is set to launch in March 2022 and is limited to 10 participants/class. Once the pilot in completed and assessed, two additional rotations of the program will be delivered. The goal of these courses is to ensure that participants can successfully apply the Excel skills learned to practical applications within CMU's business environment. Since this is a pilot program, OHR and Finance will administer post-session assessments to gauge the success and value of the training. If the feedback indicates a positive learning experience and outcomes, OHR plans to offer this training on a larger scale and will define the nomination process and criteria as the program expands. 
Change Management Training and Certification Program
Effective change management is an increasingly essential competency that can be directly tied to meeting project objectives as well as remaining on schedule and on budget. In an effort to build this competency at CMU, OHR has worked with leadership in Computing Services and Finance to identify a cohort of staff who would benefit from change management training and certification.
OHR is sponsoring a pilot program for a change management certification training with Prosci on February 22–24 for identified staff in OHR, Finance and Computing Services. Prosci is a leading provider of change management training, basing their program on their own body of change management research (the world's largest) conducted over the past two decades. During this three-day experiential training, participants will apply Prosci's best-practice change management methodology. Participants will also gain access to industry-leading tools and content and share challenges, solutions and insights during the program. Graduates will earn the distinction of being a Prosci Certified Change Practitioner.
Tableau Training and Certification Program
Interpreting and synthesizing data is increasingly important throughout the university. As a result, Tableau is becoming commonly used as a tool to transform data into visualizations and dashboards for various monitoring and reporting purposes. Due to the increased interest in developing Tableau proficiency at CMU, OHR has partnered with leadership in Computing Services, Finance, and Institutional Research and Analysis to identify a cohort of staff from these groups who would benefit from Tableau training and certification. This pilot program will include two levels:
Specialist — Learning the basic skills and fundamentals of Tableau 
Data Analyst — Building on fundamental skills, connecting to data sources, performing data transformations, analyzing data, and creating meaningful visualizations that answer key business questions
Qualtrics Training and Certification Program
Qualtrics is a powerful tool that is used across the university to develop surveys and collect feedback and input. In an effort to build competency with Qualtrics at CMU, OHR is sponsoring a pilot training and certification program. OHR has worked with leadership in Computing Services, Finance, and Institutional Research and Analysis to identify a cohort of staff from these groups who would benefit from participating in the pilot.