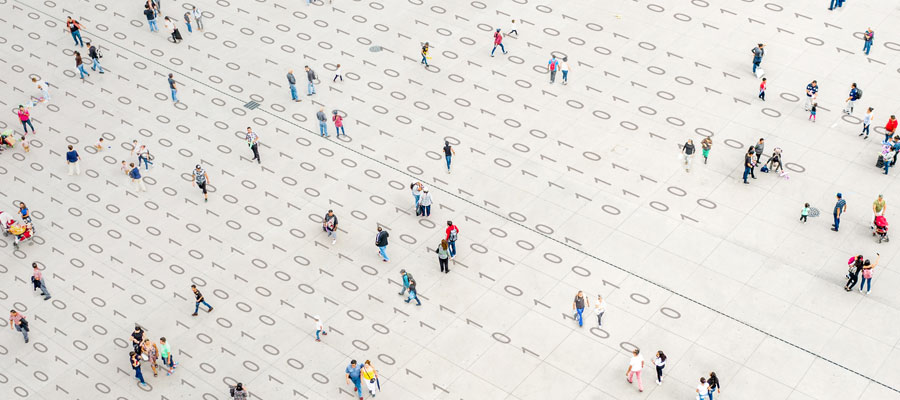 ENAiBLE Activities
In response to industry needs, ENAiBLE hosts roundtable discussions and workshops. These events provide a forum for problem-solving, networking, and gaining access to world-renowned experts in fields including:
Service Design

Organizational Change

Robotics and Automation

Data Analytics

Responsible Artificial Intelligence
Sign Up for Upcoming Events
ENAiBLE hosts a series of focused, online events in which CMU faculty facilitate discussions about retail and service industry topics.
These conversations will shape other events, such as workshops, that we will hold on campus in the future.
Sign up to stay up to date on ENAiBLE updates and events.
Previous Events
Personalization in the Wild: Do More With Messy Data
With Andrew Li, Assistant Professor of Operations Research
Feb. 23, 4:30 to 5:30 p.m. EST
Customer personalization should in principle be straightforward: collect data, build a predictive model, predict customer preferences, done. Unfortunately, retailers often find the reality to be messier: 
How do you stitch together multiple disparate sources of data on your customers?
How do you do this when the data you have on an individual customer is tiny?
How do you avoid the endless cycle of re-collecting data and re-building models?
Li will describe a new paradigm for organizing and learning from the exact kinds of data retailers collect, and discuss success cases from e-commerce and content personalization. This talk is aimed at a non-technical, non-academic audience. 
CAIRS (Now ENAiBLE) Virtual Roundtable
This roundtable event on June 30, 2020, was moderated by Dokyun (DK) Lee, Assistant Professor of Business Analytics, Tepper School of Business, and Paul Pangaro, Professor of Practice, Human-Computer Interaction Institute, School of Computer Science.
ENAiBLE Activities
Collaborative Communities
Virtual Roundtables

 

Conversations addressing immediate pain points of the retail and service industries
.

Leverage expertise of CMU faculty and industry leaders
.

Industry networking
.

Workshops 

Deepen collaborations between industry and academia through in-person and on-campus events.

Exposure to relevant faculty and student research through poster sessions and lab visits
.

Focused One-on-Ones 

Sponsor-led inquiries into specific challenges and potential solution
Research
Sponsored Research 

Develop high-impact solutions that are tied to industry challenges
.

Capstone Projects 

Provide a business problem for a team of undergraduate/graduate students to investigate
.
Talent Acquisition
Deepen relationships and develop a talent pipeline to students who are passionate about solving problems.