A weekend of innovation
Anniversary Weekend at Homecoming | November 10 – 11, 2017
Anniversary Weekend at Homecoming
Join us for an inspiring weekend that celebrates the founders who have built the legacy of Carnegie Mellon University and the founders who will lead its future.
Explore innovations of the past, present and future at an interactive exposition, and engage with the leading thinkers on today's most contemporary topics.
Register now for CMU's 50th Anniversary Weekend at Homecoming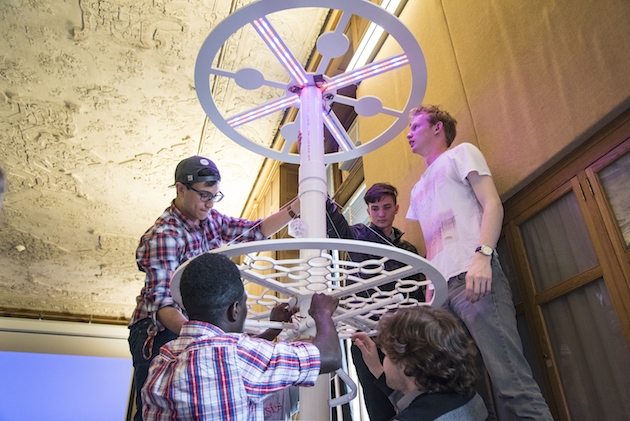 Featured Events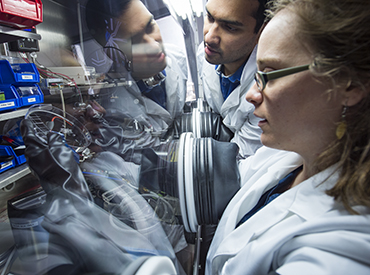 Friday, November 10
Founders
Exposition
11:30 A.M. - 4:00 P.M. Friday
11:00 A.M. - 5:00 P.M. Saturday
Wiegand Gym
Engage your mind and inspire your soul at this extraordinary interactive demonstration and exhibit. Explore innovations from the last 50 years (and look forward to the next 50) that have changed the world as we know it.
Friday, November 10
Founders Convocation and Keynote Address
4:30 - 6:00 P.M.
Cohon University Center
Interim President Farnam Jahanian and the Carnegie Mellon University Board of Trustees welcome keynote presenter and Pulitzer Prize-winning journalist Thomas Friedman and other special guests for a celebration of the founders who shaped CMU into what it is today as well as those who will advance its legacy.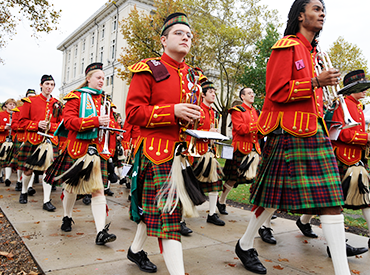 Saturday, November 11
Homecoming Tailgate & Football Game
11:00 A.M. - 4:30 P.M.
Kickoff: 2 P.M.
Gesling Stadium & Tartans Pavilion
Celebrate Homecoming with a tailgate lunch and games plus family activities, a photobooth and the KidZone, through halftime as the Tartans take on the Case Western Reserve Spartans.
Featured Speakers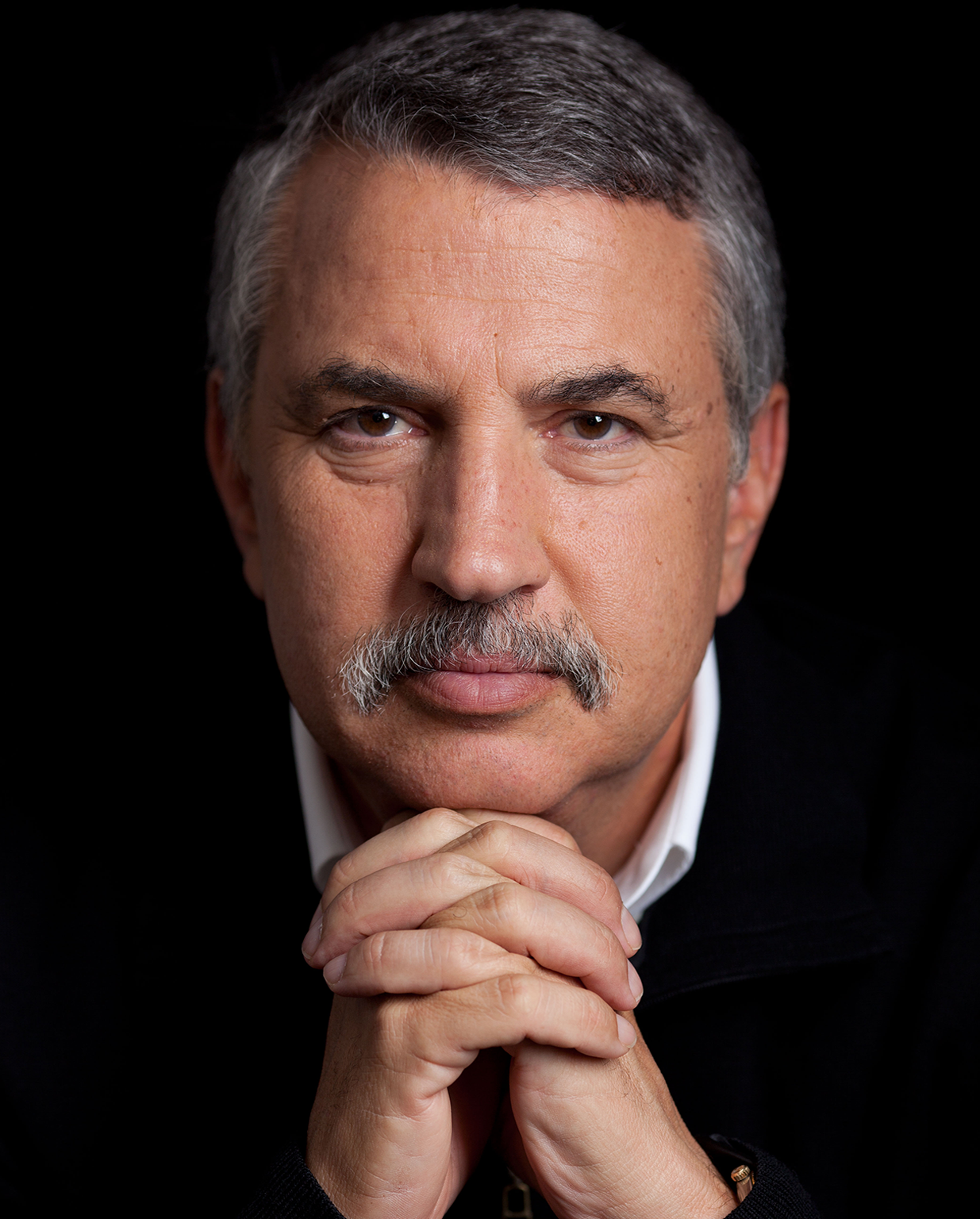 Bestselling author, 
New York Times
 foreign affairs columnist and three-time Pulitzer Prize-winner Thomas L. Friedman will present the keynote lecture at the Founders Convocation Friday afternoon.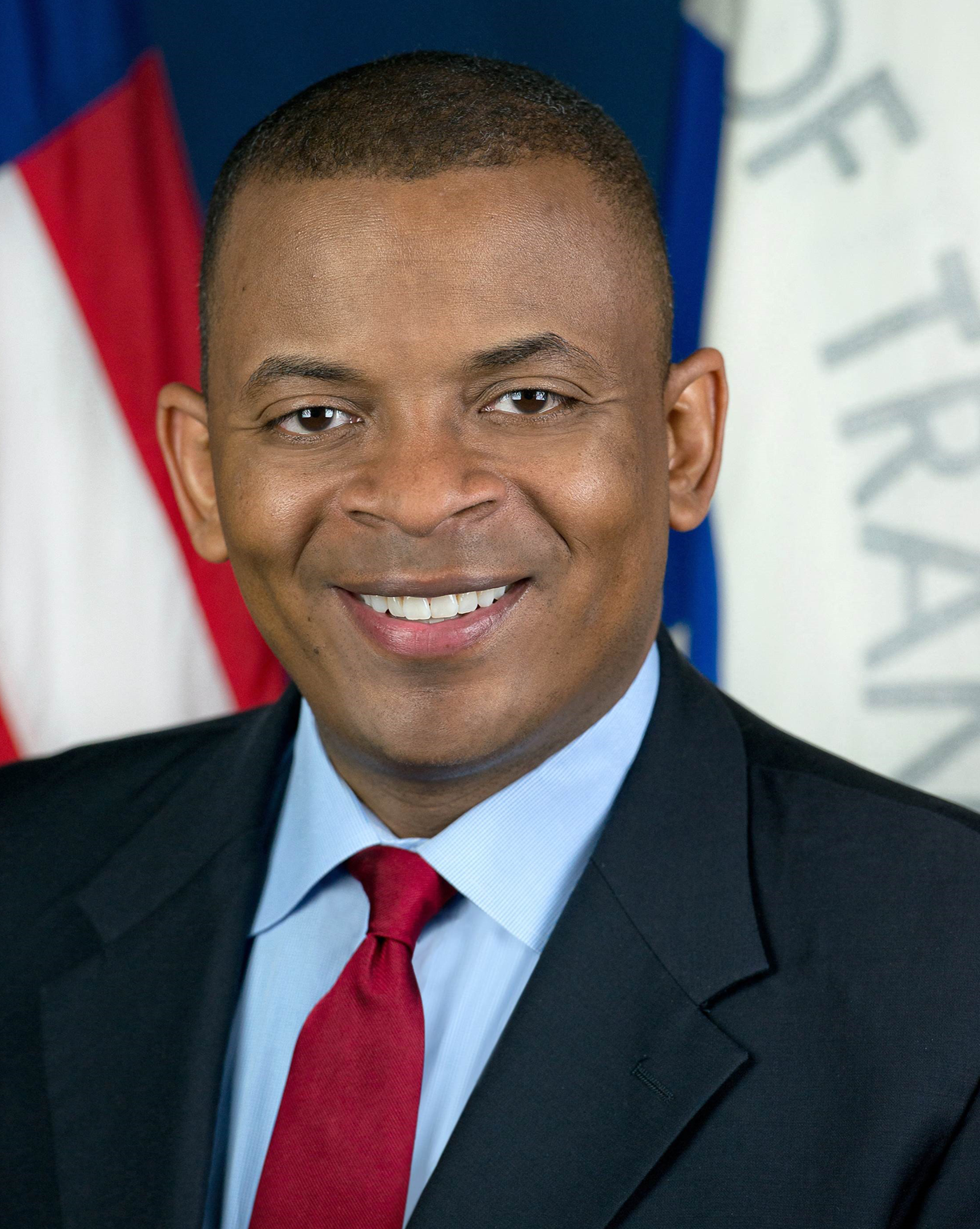 Former U.S. Secretary of Transportation and former mayor of Charlotte, N.C., Anthony Foxx will speak on "Smart and Connected Cities" Friday afternoon. (
Sponsored by the Center for International Relations and Politics, Institute for Strategic Analysis, and the Office of Government Relations.)
Lectures and Panels
Full Schedule of Events
Saturday, November 11
Founders Exposition continues

11:00 A.M. - 5:00 P.M. 
Wiegand Gym
Homecoming Tailgate
11:00 A.M. - 4:30 P.M. 
Tartans Pavillion
Homecoming Football Game: Carnegie Mellon Tartans vs. Case Western Reserve Spartans

2:00 - 4:30 P.M.
Gesling Stadium
Heinz College Historic Documentary Screening

6:00 - 6:30 P.M.
Hamburg Hall
Heinz College 50th Anniversary Gala

6:30 - 9:00 P.M.
Hamburg Hall
Founders,
forward.
We're celebrating our past by looking into the future 

— 

together.
Carnegie Mellon has long been a leader at the intersection of technology, arts and humanity; inspired by one to better the others; harnessing the power of our differences to make a profound impact on our society.
Register now for CMU's 50th Anniversary Weekend at Homecoming