Creativity & the Arts
Take Me Out To a Ballgame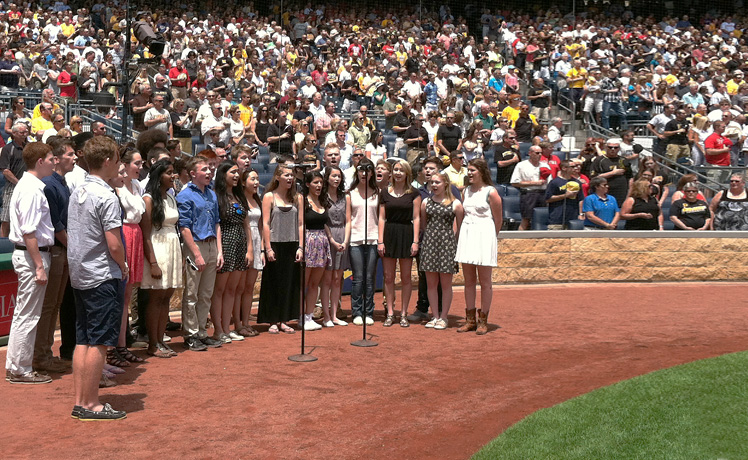 Carnegie Mellon University's Pre-College A-capella Club hit it out of PNC Park, where they sang the national anthem before a crowd of 33,000.

Singing "The Star-Spangled Banner" before a Pittsburgh Pirates game is an annual tradition for the summer Pre-College students.

It didn't hurt that the Pirates defeated the Philadelphia Phillies, 6-2, on Sunday, July 6.
Submit a Story
|
Story Archives