Global Society & Economy
New Geography Of Innovation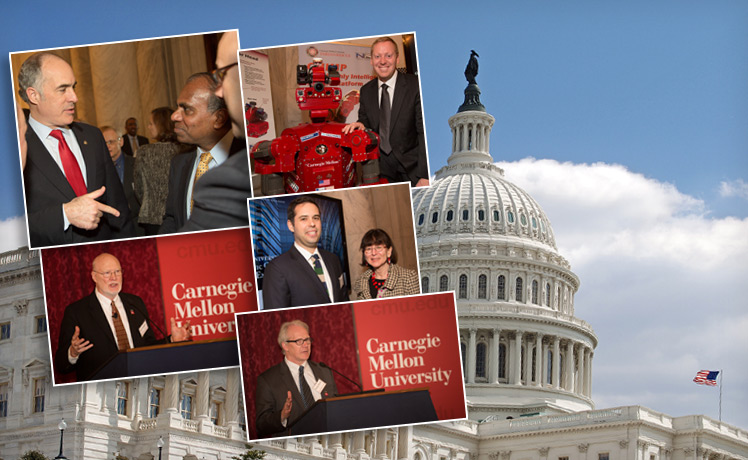 Carnegie Mellon University is one of the primary reasons why Pittsburgh is a model for economic prosperity, not only in the United States, but around the world.

At a recent event in D.C., academic experts and government officials shared that message of innovation-fueled job growth that happens when research universities collaborate with government and the private sector to accelerate discoveries from the lab to the marketplace.
Watch video
President Suresh, CMU faculty, featured panelists and guests in Washington, D.C.
Submit a Story
|
Story Archives