May 17, 2023
Personal Mention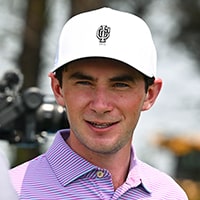 Alumnus and amateur golfer Will Knauth is competing against professionals on the PGA Tour. Knauth was in the field at the AT&T Byron Nelson Championship last week on a sponsor exemption after winning the 2022 Byron Nelson Award, given to a graduating senior for his achievement in the classroom, on the course and in the community. A former Carnegie Mellon golf standout, Knauth is the first D-III athlete to win the award since 2008 and beat out highly ranked Division I amateurs Cole Hammer and Trent Phillips. The AT&T Byron Nelson will be Knauth's first professional tournament. In addition to being an amateur golfer, Knauth is also a concert violinist, a pilot and a Ph.D. student at Columbia University. Read the story.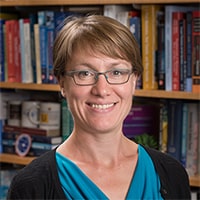 Shelley Anna, a professor of chemical engineering and associate dean for faculty and graduate affairs and strategic initiatives for the College of Engineering, has been selected as the next vice provost for faculty, beginning on July 1. She will provide counsel as a senior academic leader, overseeing academic policies related to faculty affairs and offering support and resources to faculty and academic administrators across the university. In her role as associate dean, Anna has served as a collaborative senior leader, taking a holistic approach to overseeing graduate and faculty affairs in the college, building partnerships across the university, and advancing strategic priorities and new initiatives, including co-chairing the college's 2023-2027 strategic plan development. Read the story.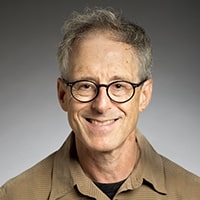 Robert Kass, a professor of statistics and computational neuroscience, has been elected to the National Academy of Sciences in recognition of his distinguished and continuing achievements in original research. Kass' early work focused on the geometrical foundations of statistics and on Bayesian inference. He co-authored the book "Geometrical Foundations of Asymptotic Inference" with Paul Vos and published a series of influential papers that led to him becoming the fourth most highly cited researcher in the mathematical sciences between 1995 and 2005, according to the Institute for Scientific Information. In the late 1990s, Kass shifted his focus to applications of statistics in neuroscience. He has helped expand CMU's excellence in computational neuroscience through research, training grants and graduate student training. In 2014, he co-authored the book "Analysis of Neural Data" with Emery Brown and Uri Eden. Read the story.
Who's New at CMU?
Carnegie Mellon welcomes the following new staff members this week.
Julie Osekowski, Recruiting and Enrollment Specialist, CMU Online Operating Unit Administration;

Cameron Fletcher, Temporary Employment Service, HR Operations;

Caraline Krug, Early Childhood Educator, HR Operations;

Colin Haney, Temporary Employment Service, HR Operations;

Cortney Seltman, Assistant Director, Study Abroad Advisor, International Education;

Kelsey Rhea, Temporary Employment Service, HR Operations;

Nichole Heitzenrater, Education Technology Specialist, MBA Programs, Tepper School of Business;

Sean Bayman, Senior Embedded Software Engineer, Software Engineering Institute;

Tylar Zamary, Administrative and Events Coordinator, Heinz College; and

Ralph Andradez, Curriculum Writer — Health & Human Performance Lab, Psychology Department.