May 10, 2023
Personal Mention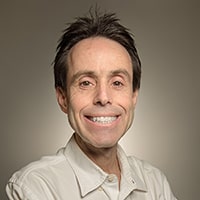 Howie Choset, a professor of robotics, has been named the 2023 Inventor of the Year by the Pittsburgh Intellectual Property Law Association (PIPLA). The award is given to a scientist whose patented developments have been economically significant and/or made positive contributions to society. PIPLA is one of the nation's oldest organizations dedicated to fostering collegial exchanges regarding the nuances and importance of intellectual property. Choset's research group has produced over 60 journal papers, 180 conference papers, 72 invention disclosures, and more than 60 issued patents. Choset also functions as a public ambassador to the field of robotics, having appeared everywhere from the Crazy Hard Robots Podcast to The Tonight Show with Jimmy Fallon. Choset's expertise in snake robots and motion planning has been instrumental in advancing the field of robotics as well as the robotics-based economy. The breakthrough technologies he has developed over his career have enabled robots to perform tasks that were once considered impossible. From navigating treacherous terrain for search and rescue operations to performing minimally invasive surgeries with dexterity and precision, Choset's innovations have had a profound impact in a wide array of environments – from factories to disaster zones to operating rooms. Read the story.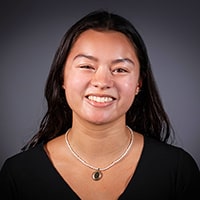 Senior Lauren Janicke, has received the Judith A. Resnik Award for her exceptional academic and reseaarch accomplishments. Lauren is pursuing a civil and environmental engineering major and a statistics minor. She has already gained significant research experience during her undergraduate studies, and her academic performance is outstanding. She has excelled in challenging statistics, computation, and data science courses. Named after Carnegie Mellon alumna and space shuttle Challenger astronaut Dr. Judith A. Resnik, the awaard is presented annually to an exceptional woman graduating in the sciences or engineering who plans to attend graduate school. The recipient's academic performance, creativity, and vision illustrate potential for high academic achievement in her field. Read the story.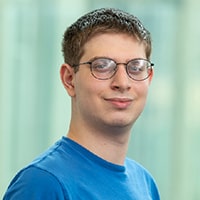 Daniel Schaffer, a recent graduate of the undergraduate program in Computational Biology in the School of Computer Science, was awarded a National Science Foundation (NSF) fellowship as part of their Graduate Research Fellowship Program (GRFP). The NSF GRFP was established to acknowledge and provide assistance to exceptional graduate students in science, technology, engineering and mathematics (STEM) fields. It is the oldest fellowship program that directly supports graduate students in this field. Schaffer is interested in many topics in the field of comparative genomics, particularly in the evolution of traits and cellular systems that, in extreme forms, manifest as or influence human diseases. During his time at CMU, he worked on a method for studying the role of genomic regulatory elements in mammalian evolution, applied principally to the evolution of brain size. Read the story.
Who's New at CMU?
Carnegie Mellon welcomes the following new staff members this week.
Kimber Lovell, Temporary Employment Service, HR Operations;

Adam Bahus, Assistant Director, Alumni and Constituent Engagement;

Ann Kearney, Technical Writer & Content Strategist, SCS Computing;

Chelsea Lee, Administrative Coordinator, Chemical Engineering;

David Weber, Statistical Developer, Machine Learning Department;

Dhruv Srikanth, Research Programmer, Robotics Institute;

Ivan Figueroa, Project Manager, Enterprise Information Systems, Computing Services;

James Richardson, Distinguished Executive In Residence, Provost Office Operations;

Paul Livingston, Institutional Research Designer and Analyst, Institutional Research and Analysis;

Matthew Gruber, Technical Physical Security Specialist, SEI OCOS Security Services;

Maxwell Trdina, Assistant Software Engineer, SEI Cyber Security Foundations;

Natalie Ross, Temporary Employment Service, HR Operations;

Ryan Slater, PC Engineering Manager, SCS Computing;

Stacy de las Alas, Systems/Software Engineer, Enrollment Services; and

Sterling Davis, Senior Student Programs Coordinator, International Education.