March 15, 2023
Personal Mention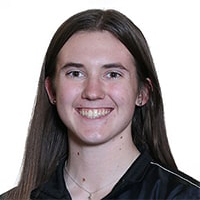 Senior Liz Barre became the first national indoor track and field champion in CMU history when she won the NCAA Indoor Championship pentathlon last week. Barre was also named the University Athletic Association women's "Most Outstanding Performer" in Field Events. At the championships, Barre also won the high jump and long jump. Her performance set new school records for pentathlon, long jump and the 60-meter hurdles. This marks Barre's second straight All-America status in the pentathlon. Read the story.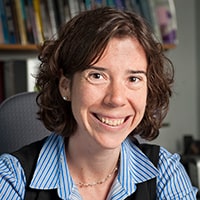 Erica Fuchs, a professor of engineering and public policy, is being appointed by President Biden to the White House Advisory Committee for Trade Policy and Negotiations. The appointment taps into Fuchs' expertise on emerging technologies and national policy, topics on which she has previously testified in both the House of Representatives and the Senate. Fuchs is the founding Director of Carnegie Mellon's Critical Technology Strategy Initiative – an initiative spanning Carnegie Mellon's schools of engineering, computer science, and the Heinz College of Information Systems and Public Policy. She is also the Director of the one-year, $4 million pilot National Network for Critical Technology Assessment, which is funded by the National Science Foundation. Read the story.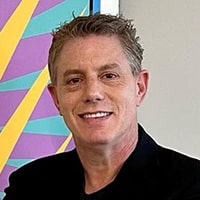 Alumnus Burton Morris recently collaborated with French luxury fashion house Chanel to create new art for the celebration of the iconic Chanel No. 5 bottle. His work appeared alongside art from fellow CMU alumnus Andy Warhol, who influenced Morris' own career. The exhibition was a one-month celebration of the iconic Chanel No. 5 bottle and, according to Morris, was "truly an incredible show." Morris was invited by Chanel to participate in the show after having collected pieces of his art – namely, of their Chanel bottles – during the last 15 years through an independent gallery. The artworks were chosen to exhibit for this special event. See the work.
Who's New at CMU?
Carnegie Mellon welcomes the following new staff members this and last week.
Anthony Cerminara, STEM Ambassador, SCS Dean's Office;

Aimee Dorney, Senior Administrative Assistant - Neuroscience Institute;

Ashley Kosko, Academic Coordinator, Human Computer Interaction Institute;

Corey Turner, Executive Director, Expanded Pathways to Entrepreneurship, Robotics Institute;

Fabian Mkocheko, Research Assistant, Computer Science Department;

Iris Yan, STEM Ambassador, SCS Dean's Office;

Nancy Malaeb, Business Analyst, Administration – Qatar;

Steven Wray, Executive Director, Block Center for Technology and Society, Heinz College;

Elizabeth Gaither, Special Programs Project Manager, Software Engineering Institute;

Rebecca Lamperski, Executive Director, Accelerate Leadership Center, Tepper School of Business;

Saleana Copeland, Temporary Employment Service, HR Operations;

Sean Campbell, Security Officer, University Police;

Taylor Sole, Temporary Employment Service, HR Operations;

Nora Fisher-Shoucair, Office of Sponsored Programs Awards Administrator, Associate Vice President for Research & Academic Administration;

Ashlyn Lacovara, Administrative Assistant II, Robotics Institute;

Alannah Owens, HR Specialist, HR Benefits;

Brad Shook, Research Analyst, Robotics Institute;

Donald Miller, Police Officer, University Police;

John Leiner, Computer Operator, SCS Computing Facility;

Manikandasriram Srinivasan Ramanagopal, Project Scientist, Robotics Institute;

Matthew Sullivan, Audio-Visual Senior Departmental TEF Technician, Computing Services;

Margaret Jaafar, Temporary Employment Service, HR Operations;

Taylor Shaw, Temporary Employment Service, HR Operations;

Arlie Chipps, Program Coordinator - Center for Africanamerican Urban Studies & the Economy, Department of History, Dietrich College of Humanities and Social Sciences;

Mary Ceccarelli, Temporary Employment Service, HR Operations;

Amelie Scherer, STEM Ambassador, SCS Dean's Office;

Dana Lubow, Temporary Employment Service, HR Operations;

Jacob Blackledge, STEM Ambassador, SCS Dean's Office;

Joseph McIntyre, Systems Software Engineer, Platform Applications, Computing Services;

Kaiya Grandy, STEM Ambassador, SCS Dean's Office;

Leah Pecoraro, Robotics Hardware Technician, Robotics Institute, National Robotics Engineering Center (NREC);

Malachi Stevenson, STEM Ambassador, SCS Dean's Office;

Mary Martyn, STEM Ambassador, SCS Dean's Office;

Shoshi Burd-Baugh, Administrative Coordinator, Heinz College;

Sophia Feng, STEM Ambassador, SCS Dean's Office;

Thomas Aldous, STEM Ambassador, SCS Dean's Office;

Maria Lopez, Business Development Manager, Software Engineering Institute;

Yazmin Peña, OIE Document Manager, International Education, Enrollment Services; and

Yuliia Sergeeva, UX Designer, Software Engineering Institute