March 01, 2023
Personal Mention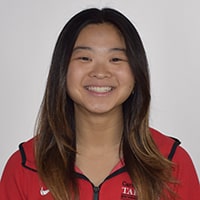 Junior Kelli Kuramoto tallied 471.75 points after 11 dives to top the list of 22 competitors on the 3-meter diving board competition at the 2023 NCAA Division III Region 4 Diving Championships last weekend. With this win, Kuramoto secured her place in the national championship competition, where she will make her first appearance on the national stage. Her win marks the first regional championship for a Tartan women's diver. Read the story.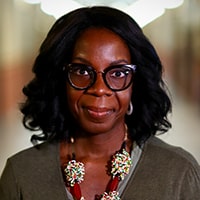 Edda Fields-Black, a professor of history, will have a libretto she composed performed on March 3 at the Lincoln Center. Her piece is part of "Unburied, Unmourned, Unmarked: Requiem for Rice," a symphonic work that tells the stories of enslaved people on Lowcountry rice plantations. Fields-Black is an expert on rice farming and farmers in West Africa and the antebellum United States. Together with composer John Wineglass, she helps listeners mourn the lost lives of the enslaved laborers and then celebrate them and lay them to rest. As Fields-Black writes, this piece allows "oppressed and voiceless people to tell their stories, mourn their dead, and celebrate their contributions to the world."  Read the story.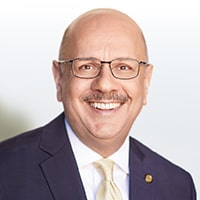 CMU President Farnam Jahanian was appointed to the President's Export Council by President Joe Biden this week. The council serves as the president's principal national advisory committee on international trade. It includes members of the private sector who are appointed by the president, cabinet secretaries and congressional members — five from the Senate and five from the House. It reports to the president through the secretary of commerce. Jahanian's appointment to this national advisory committee on trade is a recognition of Carnegie Mellon's expertise and experience in critical technologies that impact global marketplaces. "I am truly honored to be appointed by President Biden to serve on the President's Export Council. I look forward to representing our nation's higher education and research communities and working together with the Council to advise the president and the White House on international trade matters," Jahanian said. Read the story.

Who's New at CMU?
Carnegie Mellon welcomes the following new staff members this week.
Zoe Tsamitis, Coulter Welcome Center Coordinator, Marketing & Communications;

Diana Lomelin Bustos, Data Scientist, Vice Provost, Institutional Effectiveness & Planning;

Lai Qian, Research Associate, Civil & Environmental Engineering;

Rosalie Olmsted, Administrative Support, Software Engineering Institute;

Albert Cecconello, Security Officer, University Police;

Angelique McDowell, Engineer, Program Development, Software Engineering Institute;

Brandon Hutton, Data Analyst, Vice Provost, Institutional Effectiveness & Planning;

Chelsea Blackburn Cohen, Executive Fellow, Community Engagement, President's Office;

Charlene Lariosa, Frontline Retail Sales Consultant, University Stores;

Dillon Monier, Senior IT Support Consultant, Computing Services;

Jerome Drew, Hourly Shuttle/Escort Driver, Shuttle Service;

Katrina Betsill, Payables Specialist, Accounting, Software Engineering Institute

Kaitlyn Buss, Administrative Assistant II, Robotics Institute;

Lauren Tauberg, Part-time Registered Nurse, Community Health & Well-Being;

Peter Guellard, Media Production Technician, Information Networking Institute;

Rae Tournay, CAD Specialist, Facilities Management Services; and

Seth Denne, Gardener I, Facilities Management Services