May 31, 2023
Personal Mention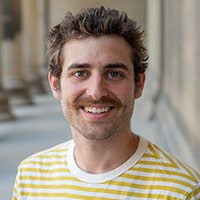 Liam Dugan, a doctoral student, recently received the American Chemical Society's Summer Graduate Fellowship for his work expanding the future of science in the field of mass spectrometry. A key part of chemical innovation, mass spectrometry has applications in drug testing, discovery and clinical research, as well as testing drinking water and protein identification. "We want to investigate the durability, strength and cargo-loading availability and viability of drug carriers," Dugan said of his work with chemistry professor Mark Bier's research group. The Division of Analytical Chemistry Graduate Fellowship Program is designed to encourage basic research in the field of analytical chemistry, to promote the growth of analytical chemistry in academic institutions and industry, and to provide recognition of future leaders in the field. Read the story.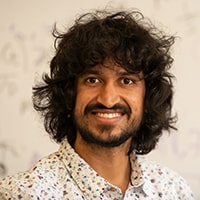 Aaditya Ramdas, a professor of statistics and data science, has received the Institute of Mathematical Statistics' Peter Gavin Hall Early Career Prize "for significant contributions in the areas of reproducibility in science and technology; active, sequential decision-making; and assumption-light uncertainty quantification." This award is bestowed to one researcher annually who is within the first eight years of completing their doctoral degree. Ramdas' research spans algorithms, theory, and applications of statistical inference and machine learning. His work delves into fundamental questions in statistics, data science, machine learning, and artificial intelligence, when applied towards solving basic problems in science and technology. The Peter Gavin Hall IMS Early Career Prize recognizes Ramdas' potential to shape the future of statistics. His dedication and expertise have positioned him as an emerging leader in the field, and his innovative contributions continue to push the boundaries of statistical research. Read more.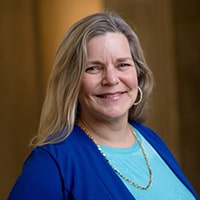 Barbara Shinn-Cunningham, director of the Neuroscience Institute and professor of auditory neuroscience, has been named the President-Elect of Acoustical Society of America (ASA), which promotes the knowledge and practical application of the field of acoustics. Known for her work in auditory attention, Shinn-Cunningham has been involved with ASA for most of her career. "The Acoustical Society is the scientific society in which I grew up," she said. "All of my advisers and mentors came through ASA. I have very deep roots here and am proud to help lead." Shinn-Cunningham has served as vice president of ASA and as a member of its executive council. She is also a fellow of the society and received a silver medal from the society in 2019 for her work in the cognitive and neural bases of speech perception in complex acoustic environments. She said she is excited to champion its recent diversity, equity and inclusion efforts. "I'm so excited to work with VP-elect Tyrone Porter to bring more people into the society. We want to ensure everyone is supported, encouraged and given opportunities to succeed," Shinn-Cunningham said. ASA was established in 1929 and has approximately 6,000 members. Read the story.
Who's New at CMU?
Carnegie Mellon welcomes the following new staff members this and last week.
Stone Schaldenbrand, Research Administrator - The Engineering Research Accelerator, Engineering Business Operations Office;

Anne Ransom, Building Coordinator, University Center Administration;

Justin Pearl, Assistant Director of SLICE for Leadership Development, Campus Engagement;

Charles Runyan, Director, Tartan Scholars Program, Student Academic Success Center;

Elias Miller, Assistant Solutions Engineer, Software Engineering Institute;

Jingtian Yan, Research Assistant, Robotics Institute;

Nicole Auerbach, Research Administrator, Computational Biology Department;

Samara Khan, Administrative Assistant, Modern Languages;

Stephanie Grzenia, Associate DevOps Engineer, Software Engineering Institute;

Shambwaditya Saha, Assurance Researcher, Software Engineering Institute;

Sheila Davis, Associate Director, Media Relations, Tepper School of Business;

Scott Kleinberg, Director for Social Media, University Communications & Marketing;

Tessa Matulis, International Cash Accountant, International Finance;

Amedea Baldoni, Financial Analyst, Financial Planning & Analysis;

Katie Chuahong, HR Coordinator - Student Worker Services, HR Operations;

Kari Galensky, Temporary Employment Service, HR Operations;

Maresa Vaccarello, Contracts Analyst, Associate Vice President for Research & Academic Admin; and

Mark Werle, Design Director, Communications Design and Photography, University Communications & Marketing.