July 25, 2023
Personal Mention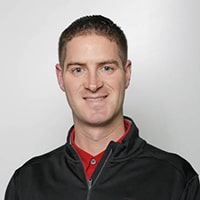 Dan Rodgers, head coach of the Carnegie Mellon University men's golf team, has been named the 2023 Division III Dave Williams National Coach of the Year presented by Golf Pride Grips as announced by the Golf Coaches Association of America (GCAA). In May, Rodgers coached the Tartans to the first team NCAA Division III Championship in university history. The team trailed by eight strokes heading into the final round and then recorded the lowest round of the tournament by any team of nine-under par on the last day. "Dan is a tremendous coach and educator, and is incredibly deserving of this honor," said Director of Athletics Josh Centor. "Dan strives to provide the best possible experience for his students in every domain, and we are beyond fortunate that he calls Carnegie Mellon home." The honor is the second overall for Rodgers, as he received the same accolade in 2020 from the Women's Golf Coaches Association (WGCA) after he guided the Tartan women's program to the top position in the final Division III national rankings by Golfstat. Read the story.

Anthony Karahalios, a doctoral student in operations research at Carnegie Mellon University's Tepper School of Business, has won Best Student Paper at the 20th International Conference on the Integration of Constraint Programming, Artificial Intelligence, and Operations Research (CPAIOR 2023). The paper, which was co-authored by his adviser Willem-Jan van Hoeve, the Carnegie Bosch Professor of Operations Research at Tepper, is titled "Column Elimination for Capacitated Vehicle Routing Problems," and will be published in the proceedings of the conference. In the paper, Karahalios and van Hoeve introduce a column elimination procedure for the capacitated vehicle routing problem (CVRP). This problem has become increasingly important in the last decade due to the increase in last mile delivery applications: the often most expensive, inefficient and time-consuming part of the delivery process. The research outlined in the paper was supported, in part, by the Office of Naval Research and the National Science Foundation. It is also based on work supported by the National Science Foundation (Graduate Research Fellowship). The award was presented to Karahalios at the conference, which took place from May 29 through June 1, 2023, in Nice, France. Read the story.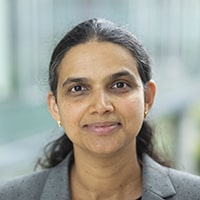 Rashmi Vinayak, a professor of computer science, was named the 2023 Goldsmith Lecturer by the IEEE Information Theory Society for her professional and technical achievements in data systems. The Goldsmith Lecturer Program highlights the technical achievements of early-career researchers and helps build their professional career and recognition. The program contributes to the public visibility of the chosen lecturer and seeks to increase the diversity of IEEE. Vinayak, an assistant professor in the Computer Science Department, studies information and coding theory, computer and networked systems, and where these fields intersect. She currently focuses on robustness and resource efficiency in data systems, including storage and caching systems, systems for machine learning, and live-streaming communication. Vinayak will deliver a lecture at one of the IEEE Information Theory Society's Schools of Information Theory. These short workshops introduce students to new research frontiers in information theory. More information is available in the IEEE Information Theory Society's newsletter. Read the story.
Who's New at CMU?
Carnegie Mellon welcomes the following new staff members this and last week.
Hunter Akridge, Research Associate, Human Computer Interaction Institute;

Ariyana Bonam, Accounting Assistant, FMS Operations;

Eric Gordon, Frontline Retail Sales Consultant, University Stores Administration;

Justina Cincotti, Assistant Director of Constituent Relations, Development and Govt Relations;

Jacquelynn Jordan, Tutor Supervisor - Sponsored Projects, Human Computer Interaction Institute;

Jesse Kreutzberger, System Software Engineer, Enterprise Information Systems, Computing Services;

Jocelyn Ralutz, Assistant Director, Analytics, Info Services, University Advancement;

Michael Herzog, Library Specialist (NE), Administration, Planning & Assessment;

Sandro Campos, Systems Software Engineer, Physics;

Sarah Jacobsen, Outreach Coordinator, College of Engineering;

Swati Rallapalli, Senior Machine Learning Research Scientist, Software Engineering Institute;

Shadeia Sheridan, Coordinator for Student Engagement & Support, The Center for Student Diversity Inclusion;

Valerie Rossi, Training Coordinator & Instructional Specialist, Pittsburgh Supercomputing Center;

Yannick Wiley, Jr. CMS Developer, University Communications and Marketing, Computing Services;

Zoe Schneider, Research Associate II, Psychology;

Collin Zoeller, Pre-Doctoral Research Associate, Tepper School of Business;

Jana Abdelmaguid, Outreach Assistant, Miscellaneous Research Awards, Qatar;

Oscar Portis, IT Support Associate, Dietrich Computing;

Chethan Chinder Chandrappa, Research Programmer/Analyst, Robotics Institute;

Jingwen Zheng, Research Analyst, Tepper School of Business;

Laura Beth Fulton, Adjunct Instructor, Integrated Innovation for Products and Services, Integrated Innovation Institute;

Leslie Garvin, Associate Director of Clinical Services, CAPS, Community Health & Well-Being;

Moises Padilla, Executive Director of the CMU Rales Fellows Program;

Megan Yawman, Assistant Women's Basketball Coach, Athletics & Physical Education;

Ryan Dibble, Computational Specialist, Psychology;

Sarai Burch, Temporary Employment Service, Annual Giving, University Advancement;

Stephen Beck III, Security Officer, University Police; and

Sun-Hwan Chu, Director, Network Services, Network Design, Computing Services.