January 25, 2023
Personal Mention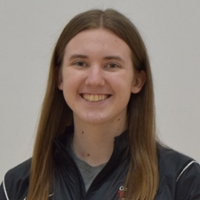 Senior Liz Barre topped her own school record in the high jump at the indoor track and field SPIRE Midwest Collegiate Invitational on Saturday held in Geneva, Ohio at the Spire Institute. She cleared the bar at 1.71 meters on Saturday to take first, beating the previous record of 1.66 meters she had set in 2022. Barre also turned in a second-place finish in the 60-meter hurdles with a personal-best time of 9.06. Read more.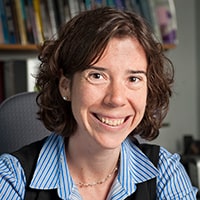 Erica Fuchs, a professor of engineering and public policy, was recently featured in an article from The New York Times exploring the work of the one-year pilot project for a proposed National Network for Critical Technology Assessment, which she is leading. Previously Fuchs had testified before Congress about technology assessment in 2020 and 2021, wrote a policy brief in 2021 titled "What Is a National Technology Strategy and Why the U.S. Needs One" and elaborated on the analytical capacity that would be required in a policy proposal last year for the Brookings Institution's Hamilton Project.  Read the story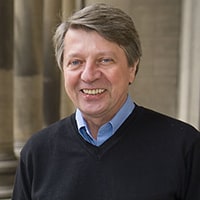 The National Academy of Sciences (NAS) has named Krzysztof Matyjaszewski, a professor of chemistry, was named as the recipient of the 2023 Award in Chemical Sciences for his trailblazing and transformative advancements in polymer chemistry. Throughout his career, Matyjaszewski has also served as a scientific leader and inspiration to others as a mentor, author and inventor. The NAS Award in Chemical Sciences is presented annually to honor innovative research in the chemical sciences that contributes to a better understanding of the natural sciences and to the benefit of humanity.  Read the story
Who's New at CMU?
Carnegie Mellon welcomes the following new staff members this week.
Joseph Rokicki, Program Coordinator, Neuroscience Institute;
Anthony Decanini, MHCI Adjunct Instructor, Human Computer Interaction Institute;
Anabella Bergam, Teaching Assistant, School of Art;
Christina Vesel-Kleinhampl, Administrative Coordinator, Department of Statistics & Data Science;
Denver Faulk, Adjunct Instructor, Biomedical Engineering;
Donna Fox, Artist Lecturer, Music Education;
Erin Gatz, Head of Partnerships, Human Computer Interaction Institute;
Eric Schneider, Teaching Assistant, School of Art;
Josh Horowitz, Design Adjunct;
Jimmy King, METALS Mentor, Human Computer Interaction Institute;
Jeffrey Stonebrook, MHCI Adjunct Instructor, Human Computer Interaction Institute;
Kristian Harding, Manager, Hillman University House, President's Office;
Keenan Saiz, Teaching Assistant, School of Art;
Leslie Shaver, Administrative Coordinator, Hunt Institute for Botanical Documentation;
Lauren Tancibok, Conflict of Interest Analyst, Office of the Vice President for Research;
Melissa Means, Director, Gift Administration, Advancement Information Services (University Advancement);
Michele Ossman, Assistant to the Department Head, Computational Biology Department;
Rachel Jacobson, Administrative Coordinator, Associate Dean for Research; and
Yiliang Liang, Research Software Engineer, Software and Societal Systems Department.