January 18, 2023
Personal Mention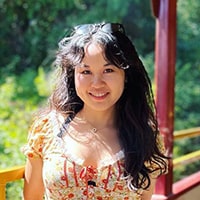 Carnegie Mellon University alumna Sophia Qin (HCI and CFA 2020) was honored as one of 10 "Artists to Watch in 2023" by GIPHY Arts. The list features visual artists from across the globe who are creating innovative and inspiring work that is uniquely their own. Qin's art exploring "loneliness and the quiet sublime of living in the wide world" was highlighted, as she uses analog and digital processes to translate her experiences into delicate animations. She describes her recent work as "personal art to process the difficult events that have happened during the pandemic. This was a way for me to remember the people I am designing for, and to connect with the emotions that are sometimes forgotten." Read the story.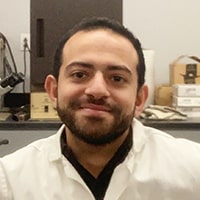 David Guirguis, a Ph.D. candidate in the CMU NextManufacturing Center, was named a leading Innovator Under 35 by MIT Technology Review for his work developing an artificial intelligence-based tool to make the process development of 3D printing of metals more time-efficient and cost-effective. Guirguis tackles composition and quality challenges in additive manufacturing by in-situ smart monitoring and prediction methods that leverage artificial intelligence. He works with Professor Jack Beuth, the faculty co-director of the NextManufacturing Center, and Professor Conrad Tucker, the director of the AiPEX Laboratory. Guirguis is the founder of the 3D printing startup, Consistency. Read more about the announcement.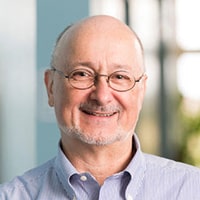 Alex Waibel, a professor in both the School of Computer Science's Language Technologies Institute and Germany's Karlsruhe Institute of Technology, will receive the 2023 James L. Flanagan Speech and Audio Processing Award from the Institute of Electric and Electronic Engineering (IEEE) in recognition of his groundbreaking contributions to spoken language translation and supporting technologies. Waibel joins a cohort of less than 25 researchers worldwide who have earned this prestigious award since its 2002 inception. He will be honored for his achievement this coming June during the IEEE International Conference on Acoustics, Speech and Signal Processing in Greece. Read the story
Who's New at CMU?
Carnegie Mellon welcomes the following new staff members this week.
Marcia Johnston, Patent Manager - Center for Tech Transfer & Enterprise Creation;
Fatema Hubail, Research Assistant, Research Seed Funding - Qatar;
Adrian Cantu Garza, Embedded Software Engineer, Robotics Institute: NREC;
Alicia Keener, Administrative Coordinator - Electrical and Computer Engineering
Cassondra Conrad, Temporary Employment Service, HR Operations;
Chad Denton, Temporary Employment Service, HR Operations;
Daohan Lu, Research Associate I, Robotics Institute;
Daniel Dyal, Temporary Employment Service, HR Operations;
David Shriver, Machine Learning Research Scientist, SEI AI Staff;
Emily Landis-Dunham, Scenic Technician, Drama;
Erin Murray, Administrative Associate, S3D Software and Societal Systems Department;
Jennifer Agnew, Administrative Coordinator - Electrical and Computer Engineering;
Jessica Robinson, Human-Centered AI Research Assistant, SEI Artificial Intelligence Division;
Jiangce Chen, MFI Postdoctoral Fellow, Mechanical Engineering;
Jesse Thill, Executive Director, Alumni and Constituent Engagement;
Justin Smith, Senior Agile Transformation Leader, SEI Software Solutions Division, Continuous Deployment of Capability;
Kaitlyn Smith, Temporary Employment Service, HR Operations;
Kenneth Collins, Laborer I, FMS - New Employee Development;
Michelle King, Adjunct Instructor - IDeATe, Integrative Design, Arts and Technology;
Mary Ellen Smyth, Animal Health Technician, Neuroscience Institute;
Natoya Thomas-Smith, Temporary Employment Service, HR Operations;
Charles Clement, Lighting Technician, Drama;
Sayantee Sahoo, Production Manager, Fine Arts, Drama;
Scott Anderson, Gardener I, FMS - New Employee Development; and
Sarah Shechtman, Director of Recruitment and Enrollment - School of Drama.