February 08, 2023
Personal Mention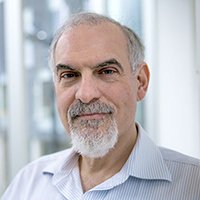 Brad Myers has been named the new Charles M. Geschke Director of the Human-Computer Interaction Institute, where he has been a faculty member since 1987. Myers, who currently serves as interim head of the HCII, earned his Ph.D. in computer science from the University of Toronto and holds a joint appointment in the Software and Societal Systems Department. "The HCII has outstanding faculty, staff, students and alumni, and I'm honored to be its next director," Myers said. "I hope to inspire our community members to do their best work, while also supporting an environment that encourages balance and embraces the people who make our institute so special." Read the story.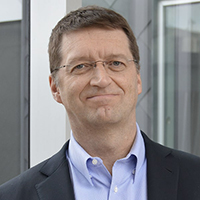 Tuomas Sandholm, a professor of computer science, will receive the AAAI Award for Artificial Intelligence for the Benefit of Humanity to recognize his contributions to the design and implementation of organ exchanges and their direct impact on both practice and policy. The AAAI called Sandholm one of AI's most prolific and impactful scientists. This annual award began in 2021 and has honored the positive impacts of artificial intelligence to protect, enhance and improve human life in meaningful ways with long-lived effects. Sandholm, the Angel Jordan University Professor of Computer Science and faculty in the Computer Science Department, is the first from CMU to receive the award. Read the story.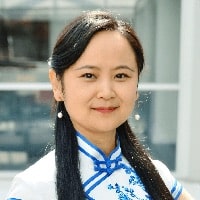 Haixia Wang, a professor of modern languages, helped organize the Lunar New Year Celebration, Year of Rabbit at Pittsburgh Chinese School. More than 400 parents, students and guests from local communities attended the celebration. As a PCS volunteer and Board Member, Wang supports the school's mission to teach Chinese language and culture and promote multinational and multiethnic cultural activities in the greater Pittsburgh area.

Who's New at CMU?
Carnegie Mellon welcomes the following new staff members this week.
Alkausil Mohammed Ishaque Tamboli, Research Associate - Electrical and Computer Engineering

Jennifer Shanahan, Lab Technician - Biomedical Engineering;

Benjamin LaFond, Temporary Employment Service, HR Operations;

Kristine Perez, Temporary Employment Service, HR Operations;

Wendy Turner-Williams, Adjunct Instructor, Heinz College;

Anthony Palyszeski, Outreach and Engagement Network Coordinator, Entertainment Technology Center;

Courtney Branch, Administrative Assistant I, MCS Dean's Office;

Matthew Rogan, Director, Cyert Center, HR Operations;

Nolan Grimes, Facilities Management Archives and GIS Manager, FMS Operations;

Ryan Wilpula, Assistant Director for Education and Outreach, Provost Office Operations

Shauna Zupan, Housefellow and Coordinator for Residential Education, Residential Education; and

Yvonne Yates, Temporary Employment Service, HR Operations