April 12, 2023
Personal Mention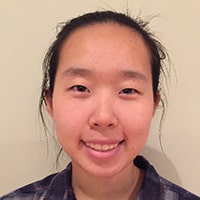 Sara Liang can throw a huck, flick and scoober with some of the best ultimate frisbee players out there. Liang, a senior in biological sciences in the Mellon College of Science at Carnegie Mellon, will represent the United States as part of the mixed team at the 2023 World Flying Disc Federation World Under 24 Championships this July. Liang has played since she first attended a local ultimate frisbee camp held on Carnegie Mellon's campus in 2008. She continued her passion for frisbee through camps and high school to now serve as the captain of CMU's collegiate women's team The Money Mellons. "Sara was, and still is, a game changer," said coach Bridget McCoy. "All skill aside, Sara is also a fantastic leader, and I've had the privilege of seeing her turn into the captain she is today." Liang also plays for Pittsburgh Parcha, a women's club team that went to USA Ultimate's national championships in 2021 and 2022, and the world championships in Mason, Ohio, in 2022. Read the story.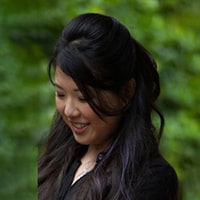 Dietrich College alumna Marci Calabretta Cancio-Bello has accrued a wealth of success over the years, including The Literature Translation Institute of Korea's 2022 Translation Grand Prize. In January 2021, Cancio-Bello published "The World's Lightest Motorcycle" with co-translator E.J. Koh. The two collaborated on translating this collection of poems by Yi Won from Korean to English. The translation was a finalist for the 2021 Big Other Book Award for Translation and has now won The Literature Translation Institute of Korea's 2022 Translation Grand Prize. Cancio-Bello credits part of her success to her CMU degree in English and Creative Writing. "I am proud to be an alumna and would not thrive half as exuberantly without the many encouragements I received both in and out of the classroom," she stated. "CMU is part of my every success." Read the story.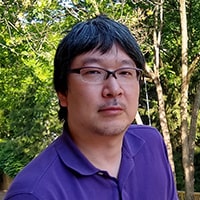 Shinji Watanabe, a professor in the Language Technologies Institute, has been named a fellow of the International Speech Communication Association (ISCA) "for wide-ranging, fundamental contributions to research and leadership in speech recognition technologies." Founded in 2007, the ISCA Fellows Program recognizes and honors outstanding ISCA members who have made significant contributions to the science and technology of speech communication. Fellows are nominated by association members and selected by a committee of their peers. Since its inception, the program has recognized nearly 100 fellows from countries around the globe. Watanabe studies automatic speech recognition, speech enhancement, spoken language understanding, and machine learning for speech and language processing. Last fall, he earned an Amazon Research Award for his work to improve non-autoregressive end-to-end speech recognition with pretrained acoustic and language models, and was named an IEEE fellow for his contributions to speech recognition technology. He is also part of a team that hopes to expand the number of languages with automatic speech recognition tools available to them from around 200 to potentially 2,000 by developing models that use shared phones instead of the traditional phonemes. Read the story.
Who's New at CMU?
Carnegie Mellon welcomes the following new staff members this week.
Yigit Menguc, Project Scientist, Robotics Institute;

Adam Fohl, Carpenter I, Facilities Management Services;

Alyson Jarnagin, Senior Director of Academic Services and Advising, Heinz College;

Christos Linardakis, Export Compliance Manager, Office of the Vice President for Research;

Jacquelyn Hopkins, Temporary Employment Service, HR Operations;

Michelle Hyde, Project Leader, Robotics Institute

Namrata Kulkarni, Web Developer, Enterprise Information Systems, Computing Services

Patrick Connelly, Senior CMS Developer, Digital and Creative Services, University Marketing & Communications;

La Monte Yarroll, Senior Research Programmer, Robotics Institute;

Tammy DeBruce, Project Coordinator, College of Engineering;

Suzanne Fleischel, GSA Financial Assistant, Student Organizations, Campus Engagement;

Mariko Sorzano, IRB Analyst, Office of the Vice President for Research; and

Andrew Stackhouse, Associate DevOps Engineer, Software Engineering Institute