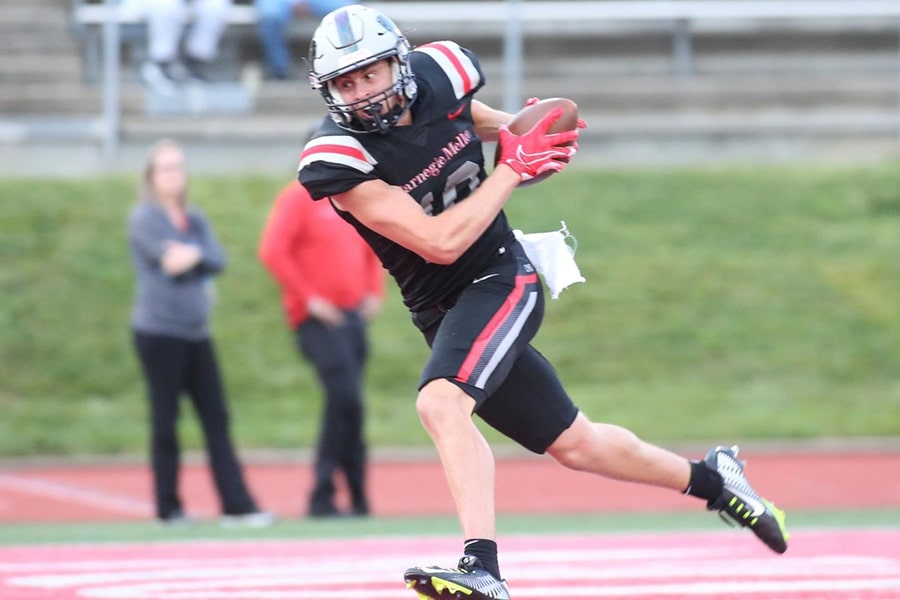 September 07, 2022
Personal Mention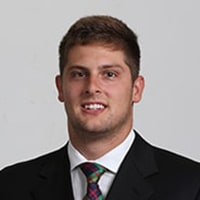 Kris Hughes, a senior wide receiver on the Tartans' football team, was named Presidents' Athletic Conference (PAC) Offensive Player of the Week for his play in the Tartans' 35-17 win over Whitworth University last Friday. Hughes had six catches for a career-high 190 yards and two touchdowns in the victory. One of his touchdowns covered 99 yards, setting a new school record and tying the longest passing play in PAC history. Hughes moved into second place in program history in touchdown receptions (22) and needs three more to move into a tie for first with John Prather (2014-17). Hughes is majoring in mechanical engineering. Learn more about the Tartans.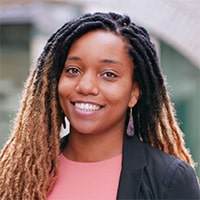 Destenie Nock, an assistant professor of civil and environmental engineering, was recently awarded funding from the Alfred P. Sloan Foundation to conduct a multi-year project to examine how household energy insecurity is experienced by different demographic groups at the state and national levels. This grant funds a study by a multidisciplinary team of scholars led by Nock, that will deploy various research methodologies to examine three aspects of household energy insecurity across multiple states. The first aspect is to better understand the energy-limiting behavior often employed by marginalized and low-income households to better afford energy services. Next, the team will undertake a case study examining the effectiveness of the Low-Income Home Energy Assistance Program, the Weatherization Assistance Program, and other state-level programs designed to help low-income households pay their energy bills. Finally, the team will develop a publicly available dashboard of utility disconnection policies from across the country to enable researchers to begin to compare and analyze intra- and inter-state differences in such policies and their subsequent effects on energy insecurity. This research hopes to strengthen utility decision-making and public policy around energy poverty and insecurity, particularly among underserved communities. Learn more about Nock.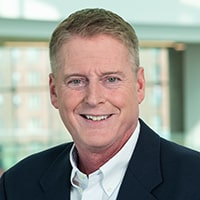 Dave Mawhinney, executive director of the Swartz Center for Entrepreneurship, will receive a Pittsburgh Inno Fire Award as a champion for innovation and advocate for the entrepreneurial ecosystem in Pittsburgh. The recipients will be recognized at a September 15 event at the Assembly in Bloomfield, and in a special edition of the Pittsburgh Business Times. Mawhinney is also an associate teaching professor at the Tepper School. Prior to joining Carnegie Mellon, Mawhinney was co-founder, chairman and CEO of mSpoke, an internet content and advertising recommendation engine that was acquired by LinkedIn in 2010. Before mSpoke, Mawhinney was general partner of PNC Technology Investors. Earlier in his career, he co-founded three successful startup ventures, including Premier Health Exchange (acquired by Medibuy), Hawk Medical (acquired by McKesson) and Industry.Net (merged with AT&T Business Network to form Nets, Inc.). He is a member of the board for many companies and organizations. Learn more about Mawhinney.