September 14, 2022
News Briefs
Traffic Alert: Buggy Practices Begin September 17-18; Road Closures, Parking Restrictions in Effect
The annual Carnegie Mellon Buggy Freeroll practices will start this Saturday, September 17. Practices take place on Saturdays (5 - 8:50 a.m.) and Sundays (5 - 9 a.m.) on Tech Street, Frew Street and Schenley Drive (weather permitting). During these times, vehicles will not be able to access or park on these roads. Parked cars will be towed. 
Here are the upoming practice dates:
September 17, 18, 24
October 1, 2, 8, 9, 15, 16, 22, 23, 29, 30
November 5, 6, 12, 13, 19, 20, 26, 27
December 3, 4
February 4, 5, 11, 12, 18, 19, 25, 26
March 4, 5, 11, 12, 18, 19, 25, 26
April 1, 2, 8, 9
The 2023 Buggy races will be held during Spring Carnival, April 14-15.
Please contact Elizabeth Koch, director of Operations and Engagement for SLICE and interim Sweepstakes Advisor, at elizabethk@cmu.edu or 412.268.8704 with any issues or concerns. For information on Sweepstakes, please visit: http://www.cmu.edu/buggy.
Take Me Out to the Ballgame! CMU Day with the Pirates is September 25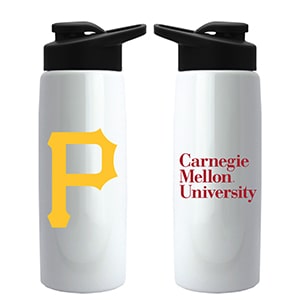 The Carnegie Mellon community is invited to PNC Park for CMU Day with the Pirates at 1:35 p.m., Sunday, September 25, when the Pirates play the Chicago Cubs.
Student Dormitory Council leaders Alex White and Catherine Cai will be serving as pitcher and catcher for the first pitch, and junior voice major Solomon Onyukwu will sing the National Anthem. A collection of CMU leaders, students and alumni, including Provost Jim Garrett, will perform the on-field group salute. 
Tickets can be purchased directly at cmu.is/pirates. There are two different ticket types to choose from and all tickets include a custom CMU Pirates Day water bottle and access to a before-game social for CMU guests in the Left Field Lounge. Groups of 10+ tickets can be purchased directly from CMU's sales representative at the Pirates, whose contact information is listed on the website. 
Join your friends and colleagues for the game, the panoramic views from PNC Park, and a celebration of CMU pride on Sunday, September 25.
Seeking Volunteers for the Global Clean Energy Action Forum
Carnegie Mellon is seeking volunteers for the Global Clean Energy Action Forum (GCEAF), September 21-23 in Pittsburgh. The GCEAF, co-hosted by the U.S. Department of Energy and CMU, is bringing together energy leaders from around the world to discuss ways to turn ambition into action to accelerate the transition toward a more secure energy future. 
The event features roundtables with energy and science ministers from 31 countries, CEOs and experts, side events, technology demonstrations and other activities. GCEAF guest speakers include Jennifer M. Granholm, U.S. Secretary of Energy; John Kerry, U.S. Special Presidential Envoy for Climate; and Sharon Burrow, General Secretary of the International Trade Union Conference. 
As a way to say "thank you," volunteers will be provided full general admission to all open sessions they are not working. To receive general admission, you must commit to at least two full volunteer shifts (approximately six hours) between September 20 and September 23. All volunteers must also attend a Volunteer Briefing. Multiple volunteer training sessions will be conducted in person or virtually. Sign up for training will be included in your confirmation email after you submit a volunteer application.
Volunteer roles will include:
Room setup and breakdown;
Room and hallway management (e.g. ushering, Q&A help, wayfinding);
Customer service and information;
Event logistics support (e.g. registration, info desk); and
Backstage operations (e.g. stage production, speaker escort).
Are you in? Sign up to volunteer.  If you have questions, visit the FAQ page or email volunteer@gceaf.org.
Alumnus, Honorary Degree Recipient Win Primetime Emmys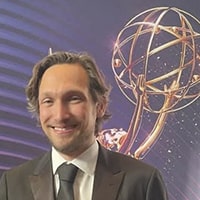 Alumnus Noah Mitz (right) and CMU honorary degree recipient Michael Keaton won Emmy Awards this year for their outstanding work in television.
Mitz, a 2005 graduate of the School of Drama, took home the Emmy Award for Outstanding Lighting Design/Direction for a Variety Special for his work as lighting designer for "Adele: One Night Only" on CBS. Mitz was nominated for a total of five lighting design awards in two categories.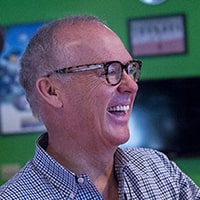 Keaton took home his first Emmy Award for Outstanding Lead Actor in a Limited or Anthology Series or Movie for his portrayal of Dr. Samuel Finnix on Hulu's "Dopesick." Keaton, a Pittsburgh native who has spoken to students at the Entertainment Technology Center on several occasions, received an honorary Doctor of Fine Arts degree from CMU in 2017.
Learn more about this year's Emmys.
Last Call: Join CMU's Heart Walk Team September 17
This Saturday, September 17, Carnegie Mellon's Employee Resources Groups (ERGs) will sponsor the first CMU Heart Walk team to benefit the American Heart Association (AHA). The Pittsburgh Heart Walk will take place in Point State Park (check-in at 8 a.m.; walk begins at 10 a.m.), and participants can complete either one or two laps around the park.
The Heart Walk is AHA's premier event and helps to:
Save the lives of kids born with congenital heart defects and adults struggling with heart disease;
Teach thousands how to save lives through CPR training; and
Fund the next heart and stroke medical breakthrough.
Visit the CMU team page to join our team or donate to the team or an individual walker.
If you are not familiar with the ERGs at CMU, please visit the ERG website to learn more and get involved.
Crowdfunding Is Now TartanFunder; Available Year-Round

Carnegie Mellon Crowdfunding is changing its name and expanding its availability for projects throughout the year. 
The relaunched and rebranded site — TartanFunder — is a comprehensive source for CMU crowdfunding. If you can dream it, you can make it happen — at any time and just as simply as ever.
TartanFunder is the CMU-exclusive, university-supported crowdfunding platform for students, faculty, staff and alumni to raise money for projects that benefit the Carnegie Mellon community. In the past, crowdfunding campaigns were offered as a resource twice a year, but after consulting with partners, CMU's Annual Giving team is expanding its availability to year-round.
The Annual Giving team provides training and resources to assist groups so they can use their own channels to raise awareness and achieve their fundraising goals. Past projects have seen terrific success, including Girls of Steel, who were able to attend a world championship in Houston as a result of their crowdfunding efforts.
For questions about TartanFunder guidelines, to learn about crowdfunding best practices, or to share an idea for a new type of project, please reach out to Jackie Otto, associate director of Annual Giving, at jlj@andrew.cmu.edu.  Project proposals can be submitted online.
Ten Ph.D. Students Receive Fellowships in Digital Health
The Center for Machine Learning and Health (CMLH) has announced the recipients of the 2022 Fellowships in Digital Health. This year's recipients are 10 Ph.D. students from across campus. They are:
Anna Fang, Human-Computer Interaction Institute;
Venkat Sivaraman, Human-Computer Interaction Institute;
Nathan Roblin, Materials Science and Engineering;
Yunzhi Li, Human-Computer Interaction Institute;
Soyong Shin, Mechanical Engineering Department;
Shane Elder, Computational Biology Department;
Jingyi Wu, Biomedical Engineering Department;
Morgan Evans, Institute for Software Research;
Mohsen Ferdosi, Computational Biology Department; and
Shahriar Noroozizadeh, Information Systems and Management.
The Fellowships in Digital Health provide full support for one year for a Ph.D. student at Carnegie Mellon who is pursuing cutting-edge research that advances digital health, broadly defined. To date, the CMLH has awarded 55 fellowships.
Who's New at CMU?
Carnegie Mellon welcomes the following new staff members this week.
Dallas Trescher, Assistant Director of Conference & Event Services, Conference and Event Services;
Lindsay Marcellus, Communications Analyst II, Institute for Politics and Strategy;
Mia Vanamburg, Senior Administrative Assistant, College of Engineering Dean's Office;
Adam Johnson, Research Assistant, Robotics Institute – Campus;
Alaire Naedele, Senior Admissions Officer Central, Undergraduate Admissions;
Cynthia Cooke, Title IX and Civil Rights Investigator, Vice Provost-Diversity Equity and Inclusion;
Geena Provenzano, Events and Administrative Coordinator, Civil & Environmental Engineering;
Ian Adkins, Campus Police Officer, University Police;
Kevin Shaffer, CDFD Sr. Project Manager, Campus Design and Facility Development;
Leah Teffera, Learning Game and Tutor Research Programmer, Human Computer Interaction Institute;
Anas Elgammal, Research Assistant, Research Seed Funding – Qatar;
Ivy Fox, Adjunct Instructor - Dance, Drama;
JieQiong Yu, Research Associate I, Robotics Institute – Campus;
XingQiao Lin, Research Associate I, Robotics Institute – Campus; and
Percy Chukwudi, Teaching Assistant, Rwanda - Information and Communication Technology.