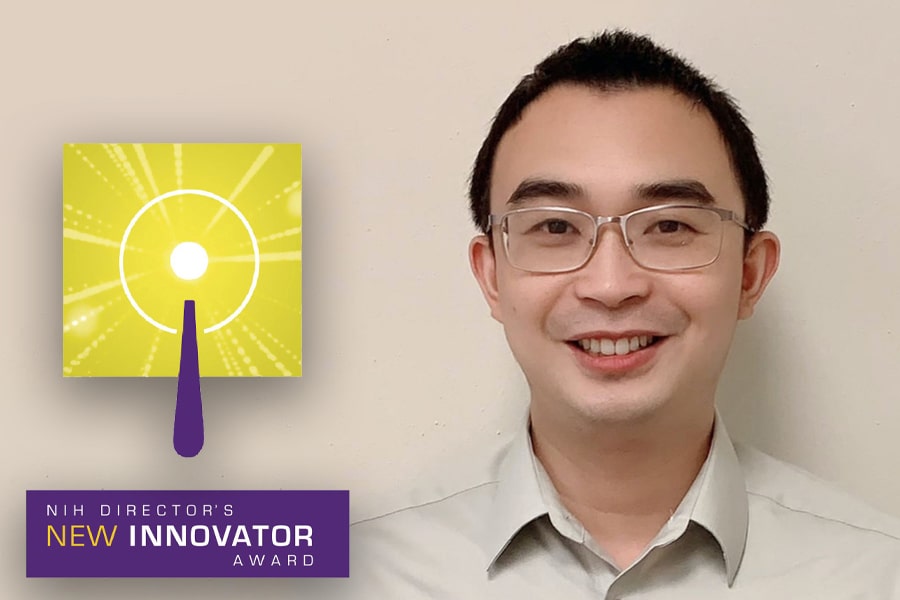 October 05, 2022
Personal Mention
Zheng Kuang, assistant professor of biological sciences, has received a National Institutes of Health Director's New Innovator Award. The award is part of the NIH's High-Risk, High-Reward Research program, which supports investigators who think beyond traditional bounds and pursue trailblazing ideas in research areas relevant to the NIH's mission to advance knowledge and enhance health. The NIH Director's New Innovator Award, established in 2007, supports unusually innovative research from early career investigators who are within 10 years of their final degree or clinical residency and have not yet received an NIH R01 or equivalent grant. Kuang will use the award to support research that seeks to unravel how cells and bacteria found in the intestines work together to regulate both metabolism and immunity and the impact this interplay has on digestive disease. "The New Innovator Award is a game changer for us to study how the gut microbes coordinate our just-in-time metabolic and immune functions in response to the daily oscillations of nutrients and microbial challenges," Kuang said. "The multidisciplinary and collaborative community at Carnegie Mellon made this ambitious research possible." Find out more about Kuang's work.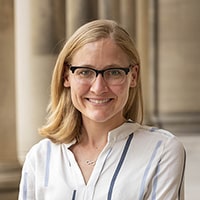 Stefanie Sydlik, an associate professor of chemistry and biomedical engineering, has been named Carnegie Mellon's first Moore Inventor Fellow for her work toward the development of a new tool for treating low-levels of lead poisoning. The fellowship, created by the Gordon and Betty Moore Foundation, supports scientist-inventors who create new tools and technologies with a high potential to accelerate progress in the foundation's areas of interest: scientific discovery, environmental conservation and patient care. Sydlik's startup company, BioBind, is working on a therapy that uses molecular design to take a new approach for lead chelation. "We take a natural biopolymer and create a chemical bond to a small chelator molecule which creates a large, biomimetic chelator," said Sydlik, a 2007 graduate of CMU's Mellon College of Science. "By doing so, we're able to disguise the toxicity of the chelators and allow the metal to be removed from the body more safely." According to the CDC, there is no safe level of lead exposure for children. But studies show that in low-income neighborhoods, as many as half of U.S. children are exposed to dangerous lead levels, often through contaminated water and soil or lead paint. "This work is about public health and addressing economic injustice. As a chemist, I never thought that public health is something I could have an impact on," Sydlik said. "It is exciting and empowering knowing that scientists at CMU are impacting public health in big ways." Find out more about Sydlik.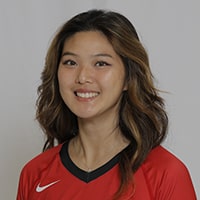 Senior Stella Yan, a setter on the Carnegie Mellon volleyball team, was named University Athletic Association (UAA) Athlete of the Week following her performance over the weekend. Yam helped the Tartans to two victories at the UAA Round Robin, including a win over sixth-ranked Emory University. In the Tartans' victory over Emory, Yan recorded 34 assists, six kills, hit .400, had 10 digs and recorded a career-high five block assists. Yan then dished out 21 assists and tabbed five digs in a 3-0 win over the University of Rochester. The seniors "double-double" (double digit assists and digs) against Emory was her 11th of the season. Yan is majoring in information systems. Learn more about Yan and the volleyball team.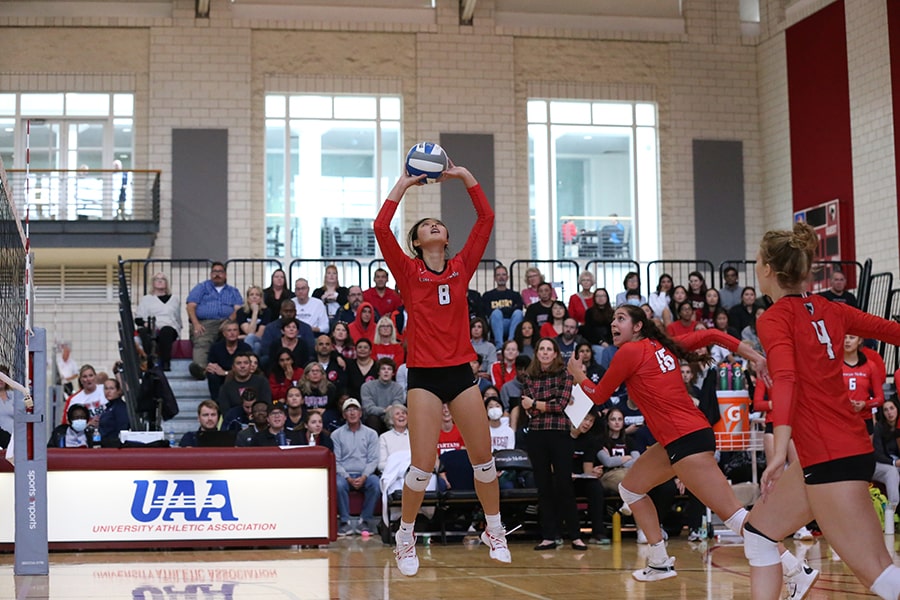 Yan was a second-team All-UAA selection last year.