May 17, 2022
Loosemore Has Designs for Drama
By Bruce Gerson bgerson(through)cmu.edu
Mica Harrison Loosemore just received her Master of Arts in Design from Carnegie Mellon last Friday, but she's been applying her new knowledge since starting the program three years ago.  
As Director of Recruitment and Enrollment for the School of Drama, Loosemore works in tandem with CMU's Office of Admission to manage the admission and recruiting process for the 21 undergraduate and graduate programs in the Drama School, from acting and music theater, to costume and scenic design, to stage and production management. The school attracts more than 3,000 undergraduate applicants a year — for only about 50 spots.
Loosemore says the admission process can be confusing for prospective students and families. So, she's using her degree to improve the system. 
"Studying systems management and service design has helped me to analyze what I'm doing and make things better for the people who I'm working with now," Loosemore said.
"I'm the behind-the-scenes person who makes the magic work," she said. "The faculty do the artistic decision-making, but I take everything in, all the application materials and portfolios, and set up the auditions and interviews. It's a beast of a job."
She's also a recruiter for the many drama programs. Pre-COVID, Loosemore traveled to prestigious art schools across the country to speak with students and their families, including the Orange County School for the Arts in California, the Chicago Academy of Arts, Walnut Hill School for the Arts in Boston, and the Interlochen Center for the Arts in Michigan. Since the pandemic those trips have become virtual.
"I can be in New York in the morning, Chicago in the afternoon and LA in the evening. I've been able to talk to more students and families," said Loosemore, who was assistant director of admission for Interlochen before joining CMU.  
Loosemore said the virtual recruiting visits create more access for students, something she's been working to do for years. She's a co-founder of the Common Musical Theater Prescreen Requirement, a collaborative effort among more than 60 theater schools to streamline the application process for prospective students.
"There are many talented students all over the country who don't have the access that students in big city schools have," she said. "We need to change that."
Harrison Loosemore's "A Light Exists in Spring."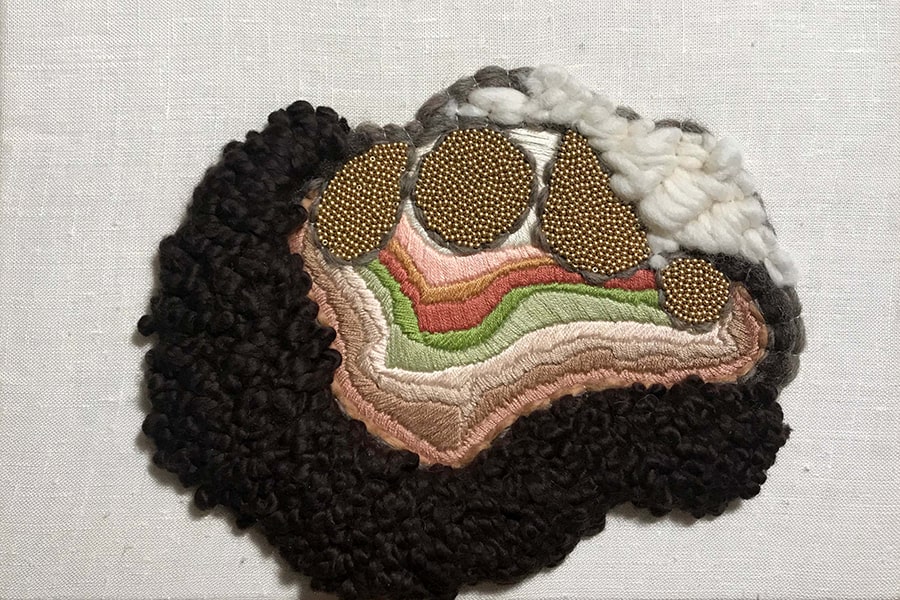 And one of her costume designs, commissioned by Martha Councell-Vargas for her flute project, "Winged Messenger."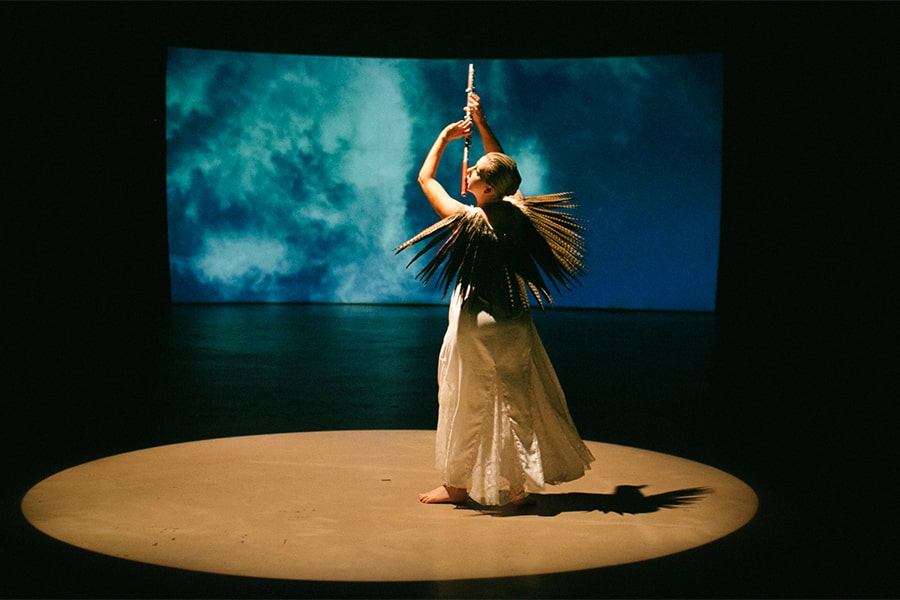 Her design studies are helping her every day. 
"What I focused on was service design, user experience and transition design — looking at global problems and how to move the needle on making things better for everyone, whether it be products, systems or wayfinding," she said. 
"I look at how the user interfaces with the application system, how people move through the process, and how I communicate with prospective students and their families, faculty and CMU admissions. This is something I do every day," Loosemore said. "It was interesting to study the 'why' behind all that and how to make it better."
Juggling her job and school work the past three years was challenging, but she credits a strong support system in the School of Drama, and her husband for helping her along the way. Because of COVID, she spent parts of the last two years working and taking classes online while living in Interlochen, where her husband works in information technology.
"I wouldn't have eaten if it wasn't for him. He'd say, 'You're taking a 10-minute break. Dinner is ready,'" she laughed.
Loosemore is an artist at heart, growing up in an Indiana home where her artistic talents were encouraged. Her mother was a teacher and gardener who created beautifully hand-crafted lampshades. Her great grandfather was head of the sculpture department at the School of the Museum of Fine Arts in Boston. She graduated from Indiana University in Bloomington with bachelor's degrees in fiber, textile and weaving arts, and art history, criticism and conservation.    
Loosemore is an independent artist who creates embroidered and beaded fiber pieces on canvas and has designed costumes for Parallel 45, a professional theater company in northern Michigan. She is hoping to attend a weeklong artist-in-residency in New York this summer. 
"For me, it's always been about art and people," she said. "I enjoy helping students figure out how to make their art world possible. It's important to me and where I find joy in my work."
Her biggest joy comes from spreading the good news.
"I really like making a difference for people. A student once told me when I called to tell them they've been admitted, 'Mica, you have the best job ever. You get to make dreams come true.'"