May 18, 2022
News Briefs
CMU-Q Holds Graduation Ceremonies
Carnegie Mellon University in Qatar, a Qatar Foundation partner university, celebrated the graduating Classes of 2020, 2021 and 2022 at formal ceremonies over three nights. Each class received their undergraduate degrees in front of an audience of family, friends, faculty members and alumni. The ceremonies were also livestreamed to friends and family around the world.
For the Classes of 2020 and 2021, formal graduation ceremonies were postponed due to COVID-19 restrictions. Michael Trick, dean of CMU-Q, was pleased to officially recognize the graduates in person.
"The tradition of graduation is very important at CMU-Q, and I am delighted we could share this occasion with three classes of graduates," Trick said. "While graduation marks the end of many individual journeys, it is also a community celebration at CMU-Q of our shared vision of knowledge and progress."
CMU President Farnam Jahanian spoke directly to the graduates.
"You hold the future in your hands — not just the legacy of CMU, but the long-term trajectory of the world," Jahanian said. "Whether you studied biological sciences, business, computer science or information systems, you have each received exactly the tools you need to make extraordinary contributions to shaping our day-to-day lives and improving the human condition."
Learn more about the graduation ceremonies.
Tickets on Sale for CMU Community Day at Kennywood June 11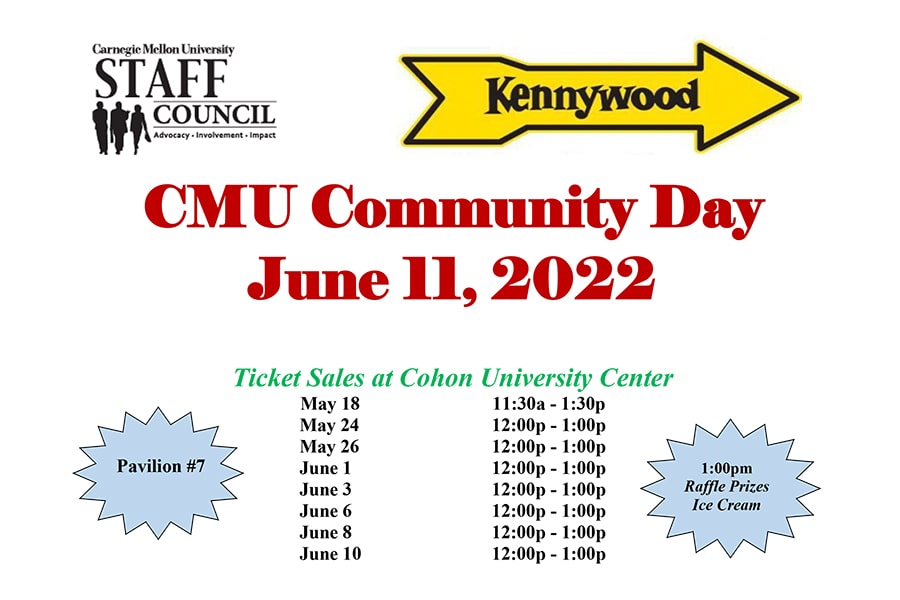 Ticket sales for CMU Community Day at Kennywood Park June 11 are underway. All sales are from noon to 1 p.m. in the Cohon University Center.  Dates are May 24 and 26; June 1, 3, 6, 8 and 10.  
CMU Staff presenting their CMU ID may purchase up to FOUR CMU FunDay tickets for $15/each (VALID ONLY ON JUNE 11). Sales are CASH ONLY and ALL TICKET QUANTITIES ARE LIMITED.
* $15 tickets available to CMU Staff only. Additional Any-Day tickets available at the discounted rate of $36.  All others may purchase the discounted-rate tickets. * Please see tickets for any restrictions/additional details. No exchanges or refunds.
KENNY KASH may be purchased for $5/pack (worth $10). Only one Kenny Kash pack per CMU FunDay ticket; cannot be purchased with Any-Day tickets. Use Kenny Kash at designated food/drink, game & gift vendors.
RAFFLE PRIZES! CMU Staff will be given ONE Ticket for each Kennywood ticket purchased, either FunDay or Any-Day. Winning numbers will be drawn at the CMU Community Day, Pavillion #7 at 1 p.m. Winners need not be present. They will be notified to receive prizes beginning June 13.
CMU Startup Wins Fast Company's World Changing Ideas Award
Sudoc, a startup co-founded by Carnegie Mellon chemists Terrence J. Collins and Ryan C. Sullivan, is a winner of Fast Company's 2022 World Changing Ideas Award. Sudoc is developing and commercializing TAML catalysts, a bio-inspired, environmentally friendly molecule that outperforms toxic chemicals in a wide range of applications and can be used to remove pollutants from the natural and built environment. 
Collins, the Teresa Heinz Professor of Green Chemistry and director of the Institute for Green Science at Carnegie Mellon, invented TAMLs and has been developing them for environmentally sustainable and efficient use over the last three decades. This career-spanning work has created a family of catalysts with the remarkable oxidation capabilities needed to remove harmful chemicals from the environment and then, once their work is done, disappear with no harmful impact.
"Given an ever-expanding number of chemicals in use today — over 300,000 — it's just so important that we change the way we think about and use chemicals. Our planet's chemical burden threatens life itself," Collins said. "Sudoc is our contribution to how we answer to that challenge. I could not be more proud and grateful for Fast Company's recognition."
SCS Research Takes Top Honors at CHI 2022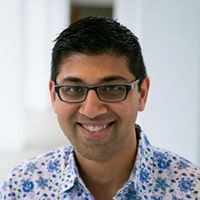 Researchers from the School of Computer Science took home several top awards at this year's ACM Conference on Human Factors in Computing Systems (CHI 2022), the premier international conference on human-computer interaction. CHI showcases work from CMU's Human-Computer Interaction Institute and others in SCS such as the Robotics Institute, the Institute for Software Research and CyLab.
This year, Professor Niki Kittur (right) was named to the 2022 CHI Academy, an honorary group of individuals who have made substantial contributions to the field of human-computer interaction.
"CHI is an important conference because researchers from so many areas of HCI come together. It's a place where ideas can cross-pollinate and researchers from different subfields can connect," said Jessica Hammer, the Thomas and Lydia Moran Associate Professor of Learning Science and interim associate director of the HCII. "With this year's hybrid conference, we're looking forward to the resumption of old relationships and the development of new collaborations."
CMU researchers contributed to more than 40 accepted papers, including three that won Best Paper awards and six that earned honorable mentions. In all, more than 100 members of the CMU community registered to attend this year's hybrid CHI event. A list of papers from CMU contributing authors is available on the HCII website.
Students Earn NSF Graduate Research Fellowship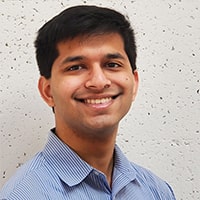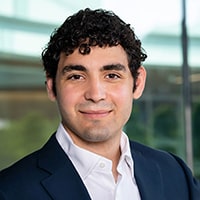 Anthony Karahalios, Tepper School Ph.D. student, and Shlok Goyal, an alumnus in economics, have received the National Science Foundation Graduate Research Fellowship to further their research and life-long learning goals. 
The three- and five-year-long fellowships "recognize and support outstanding graduate students in NSF-supported science, technology, engineering  and mathematics disciplines who are pursuing research-based master's and doctoral degrees at accredited United States institutions."
Karahalios is a Ph.D. student in the Algorithms, Combinatorics, and Optimization program at the Tepper School. His proposed research aims to develop new methods for solving large-scale combinatorial optimization problems. He plans to apply these methods to help find and validate strong solutions to vehicle routing problems that are important for the last-mile delivery of goods to consumers.
Goyal graduated from the Tepper School in 2020 with a bachelor's degrees in economics and machine learning from the Dietrich College. For the fellowship, Goyal proposed a method to measure the effects of large mergers on productivity, markups and concentration. Specifically, he estimated the historical effects of antitrust policy
Learn more about Karahalios and Goyal.
Piper Begins Summer Schedule
The Piper will move to a bi-weekly schedule for the summer. Publication dates will be June 2,16 and 30; July 14 and 28. The Piper will resume its weekly schedule in August.
Who's New at CMU?
Carnegie Mellon welcomes the following new staff members this week.
Abby Johnston, Senior Marketing and Communications Manager, Tepper School of Business;
Heather Costello, Graduate Academic Advisor, Chemical Engineering;
Amanda Axelson, Administrative Assistant II, Robotics Institute – Campus;
Patrick Den Uyl, Temporary Employment Service, HR Operations;
Brianne Smalley, Assistant Director, Development, University Advancement;
Emily Brown, Animal Husbandry Technician I, Micv Lab;
Jordan Fazio, Administrative Assistant I, Mechanical Engineering;
Rachel Rabenstine, Academic Advisor, Dietrich Academic Advisory Center; and
Thomas Benoit, Assistant Software Engineer, SEI Security Automation.