March 23, 2022
Personal Mention
Liz Barre of CMU's women's indoor track and field team earned All-America recognition at the 2022 NCAA Division III Indoor Track and Field Championships with a seventh-place finish in the pentathlon, breaking her own school record with 3,399 points. The junior won the high jump in a school-record tying 1.66 meters. She placed fifth in the 60-meter hurdles with a time of 9.07 seconds and was 11th in the shot put with a toss of 9.91 meters. Barre is a junior majoring in mechanical engineering and engineering and public policy. Learn more about women's track and field at CMU.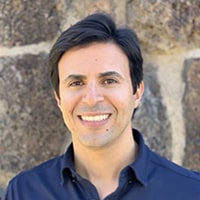 Khaled Al Masaeed, associate professor of Arabic Studies and Second Language Acquisition and coordinator of Arabic Studies, gave a keynote address at the Experimental Arabic Linguistics Conference: Arabic Language, Living and Learning in Dubai, UAE. His talk at the conference was titled "Multilingual and multidialectal translanguaging practices and pragmatic development in L2 Arabic study abroad." Al Masaeed is an applied linguist who conducts research in second language acquisition, with a particular interest in the intersection between sociolinguistics and second language acquisition. His scholarship focuses on underscoring the relationship and inconsistency between language ideologies and everyday actual sociolinguistic practices in societal and individual language use contexts. His primary research interests include second language pragmatics and translanguaging (e.g., multilingual and multidialectal practices). Al Masaeed has published his work in peer-reviewed venues such as Applied Linguistics, The Modern Language Journal and Foreign Language Annals. He has lectured and given presentations in the U.S., Canada, Jordan, Egypt, Qatar, UAE and the UK; and currently serves as the general editor for Routledge's book series "Topics in Arabic Applied Linguistics."  Learn more about Al Masaeed.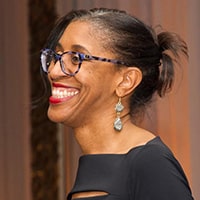 Architecture Professor Erica Cochran Hameen was selected as one of the first people to be interviewed on climate change by Project Drawdown for a documentary series. The project looks first at efforts in Pittsburgh, and Hameen was part of the initial video commentaries. The purpose of the series is to "pass the mic" to the real-world climate heroes who often are underrepresented, underestimated and unheard, according to the project organizers. Drawdown's Neighborhood also discusses themes including climate career pathways; diversity, equity, inclusion and justice; personal and community resilience; and hope and opportunity in the face of the climate crisis. The series takes the science-backed climate solutions featured in the bestselling book Drawdown, and brings them to life while centering voices that have often been overlooked, including Black people, people of color, immigrants and women. Each episode on the website is accompanied by discussion questions and a growing set of resources to discover solutions and take action. You can learn more about the series and watch the episodes – more premiering each Tuesday this month – at drawdown.org/neighborhood. The first four episodes have been released; see Hameen's interview.