June 15, 2022
Personal Mention
Andey Ng, a master's degree student in engineering and public policy, has been named a 2022 Yenching Scholar by Peking University's Yenching Academy. The Yenching Academy Scholarship is an interdisciplinary two-year master's degree program at Peking University in Beijing with a 2% acceptance rate. The program is a fully funded opportunity for scholars who have demonstrated a talent for leadership and innovation to immerse themselves in an intensive learning environment while exploring China and its role in the world. Ng, who earned her bachelor's degree in information systems from the Dietrich College in 2021, is the leader of Project Rwanda, an initiative that helps support and empower STEM education in locations based in Rwanda with CMU-Africa and in Qatar. She gained valuable experience understanding the impacts of science, technology, engineering and math at a global scale. Ng has been dedicated to using her degrees from CMU toward closing the technology gap internationally and domestically. She has created her own experiential learning opportunities through travel, like her cross-country road trip from Pittsburgh to her home in the Bay Area last summer, where she lived on agricultural farms to understand the digital divide and the inequitable distribution of technology in rural America. Ng will spend her time at the Yenching Academy studying the socioeconomic impacts of high-tech firms. Having grown up in Silicon Valley and studied in Pittsburgh's emerging tech hub, she has a personal interest in the topic. Learn more about Ng.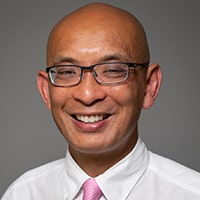 Conrad Zapanta, a teaching professor in the Department of Biomedical Engineering (BME), has been appointed the new associate dean for undergraduate studies, effective July 1. He succeeds Annette Jacobson, who will retire this month. In his new role, Zapanta will continue work he began as a Carnegie Mellon undergraduate, when in 1990 he was a head orientation counselor, welcoming new students to campus. Among his new duties will be overseeing the first-year program for engineering students. In addition to his student leadership experience, Zapanta has been a BME faculty member since 2006 and associate department head of education since 2009. He is a trusted academic advisor to numerous student groups and athletic teams. His research interests are in cardiovascular medical devices and engineering education. He has served as a faculty advisor to dozens of undergraduate, master's and Ph.D. students; been published in numerous journals and abstracts; served as a reviewer and editorial board member for various publications; presented at symposium and conferences; and served as PI or co-PI for more than $4 million in research grants. He has also served on numerous university committees. Zapanta was named a fellow of the Biomedical Engineering Society in 2020 and a fellow of the American Institute for Medical and Biological Engineering in 2021. In 2016, he received the Benjamin Richard Teare Teaching Award from the College of Engineering. Learn more about Zapanta.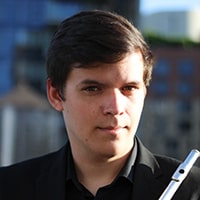 Austin Brown, a  graduate of the School of Music, has been appointed associate principal flute of the Pittsburgh Symphony Orchestra, and will be joining the orchestra this summer. Brown, who earned his bachelor's degree in flute performance in 2018, recently served as acting associate principal flute of the Cincinnati Symphony Orchestra and has played as a guest artist with the Redlands Symphony Orchestra and Jacksonville Symphony Orchestra. At The Colburn School he earned his Professional Studies Certificate in Flute Performance this year. Brown has substituted with the Westmoreland Symphony Orchestra and performed with the Colburn Orchestra, Colburn Chamber Music Society and the Carnegie Mellon University Philharmonic. He is a laureate of the Kobe and Aeolus competitions and has been awarded prizes from the Donald Peck International Flute Competition and the Flute Society of Philadelphia's Young Artist Competition.