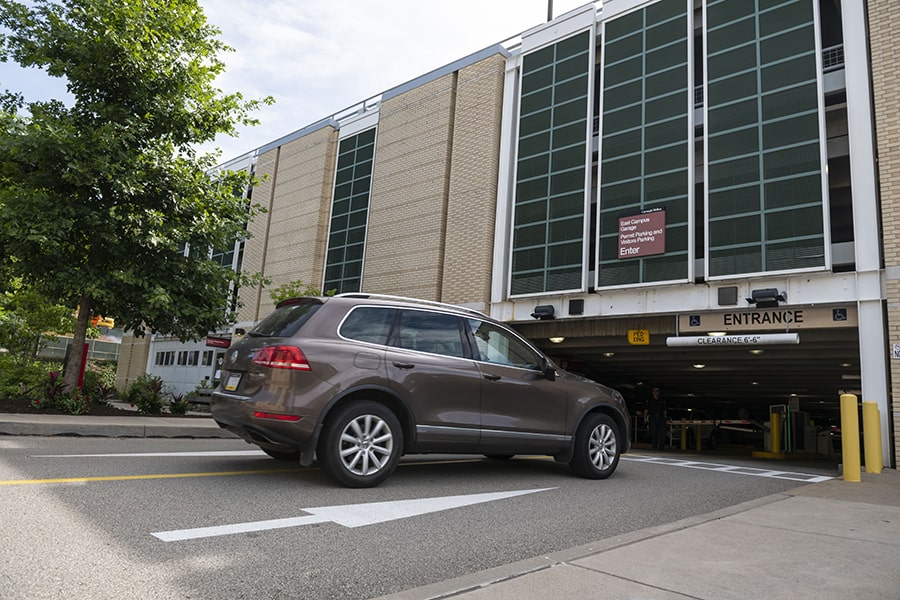 July 13, 2022
News Briefs
Campus Parking Update: New Options for 2022-2023
Based on feedback from the campus community, Parking & Transportation Services is making enhancements to better support a variety of parking needs. Several important updates for the 2022-2023 fiscal year have been implemented. Changes include:
Automatic rollover of existing faculty/staff parking permits;
Student parking permit enrollment will be July 11-15;
Year-round online request process for new permits or location changes to existing permits;
New two-day-per-week parking permit options;
Ability to pay for parking by phone for some spaces in the Morewood Lot; and
Parking permit rate updates.
Learn more about all the changes this year.  
If you have questions, please email parking@andrew.cmu.edu or call Parking & Transportation Services at 412-268-2052.
Stay Connected with CMU=You
In response to feedback from the President's Task Force on Campus Climate, the Office of Human Resources in collaboration with Staff Council, DEI leads and staff from across the university, has created a new online platform for employee engagement. CMU=You aims to promote an inclusive environment by highlighting staff resources, events and engagement opportunities.
This new program will also serve as the home for the Andy Awards and Staff Service Awards, and provide access to a Wellbeing Center to help members of the campus commuity reach their mental, physical and financial wellness goals.
Get started by logging into CMU=You using your Andrew ID and password to explore the available resources.
CMU Hosts Data Analytics Kickoff Event July 26
Carnegie Mellon will host a University Leadership Dashboard Project Kickoff Event in the Cohon Center's Rangos Ballroom from 8 a.m. – 2:30 p.m. on July 26 for data analytics users and developers across campus.
The event, sponsored by the Office of the Provost, Computing Services and the Finance Division, will bring data analytics users, experts and stakeholders from across the university together to learn and connect. The University Leadership Dashboard Project is a multi-year initiative to develop tools and standards for sharing managerial and operational data across CMU. The project aims to grow the data analytics community and promote collaboration across functional areas.  
The kickoff event will be a day of learning, featuring internal and external subject matter experts and program topics such as:
Building a Data-Informed Decision Culture;
Data Analytics Developments in Higher Education;
Data Storytelling and Design Thinking;
User Showcases and Panel Discussions;
Data Governance, Design Standards, and Dashboard Publishing Process Overview; and
Leveraging Data Analytics to Improve University Operations.
Registration is now open. A detailed agenda will be shared with registered attendees prior to the event. Find out more.
Nominate the Next Class of Honorary Degree Recipients
Nominations are now open for candidates to be considered for an honorary degree from Carnegie Mellon, one of the highest distinctions the university bestows on an individual.

Recipients serve as an inspiration to the CMU community, especially to members of the graduating class. Honorary degree recipients reinforce the significant scope of the university and enhances the commencement ceremony by highlighting the importance of the university in the world. Learn more about the honorary degree nomination process and past recipients.

Each year the university seeks to honor a diverse cohort of individuals who have made extraordinary contributions to their professions, to the United States and to the world, and whose life and work are broadly connected to the highest aims and aspirations of the university. Nominees must meet at least one of the following criteria:
Achieved pre-eminent levels of distinction in their fields and demonstrated extraordinary achievements, with a preference for those with a clear affiliation or connection to CMU;
Established record of exemplary service to the world, to the nation, to our region, or to society; or
Displayed an extraordinary commitment of service to Carnegie Mellon, with a demonstrable positive impact on the university and its community.
Please submit nominations no later than September 2 using the online form. If. You have questions, contact Kate Lippert, director of the Board of Trustees office, via email at klippert@andrew.cmu.edu.
Andy Award Nominations Now Open

Nominations are now open for the 2022 Andy Awards, Carnegie Mellon's university-wide staff recognition program. Named for Andrew Carnegie and Andrew Mellon, the Andy Awards are a tribute to the spirit of teamwork and dedication embodied by staff at CMU. Individuals and teams of colleagues whose work has had a significant impact on the university are recognized for their outstanding performance and commitment to excellence through the Andy Awards program.
Awards are given in six categories:
Commitment to Diversity, Equity and Inclusion;
Commitment to Excellence - Rookie < 3 years, Veteran > 3 years;
Commitment to Students;
Innovative and Creative Contributions;
Spirit; and
Teamwork and Collaboration - Standing Team and Special Project Team.
Find out more about the awards and how to submit a nomination. The nomination deadline is Monday, August 22.
Haters, Flamers & Trolls, Oh My!
Trolls, haters, flamers and other ugly characters are, unfortunately, a fact of life across much of the internet. Their ugliness ruins social media networks and sites like Reddit and Wikipedia. But toxic content looks different depending on the venue, and identifying online toxicity is a first step to getting rid of it.
A team of researchers from the Institute for Software Research (ISR) recently collaborated with colleagues at Wesleyan University to take a first pass at understanding toxicity on open-source platforms like GitHub.
"You have to know what that toxicity looks like in order to design tools to handle it," said Courtney Miller, a Ph.D. student in the ISR. "And handling that toxicity can lead to healthier, more inclusive, more diverse and just better places in general."
To better understand what toxicity looked like in the open-source community, the team first gathered toxic content. They used a toxicity and politeness detector developed for another platform to scan nearly 28 million posts on GitHub made between March and May 2020.
Learn more about the research.
Optimizing the Grid with Flexible Buildings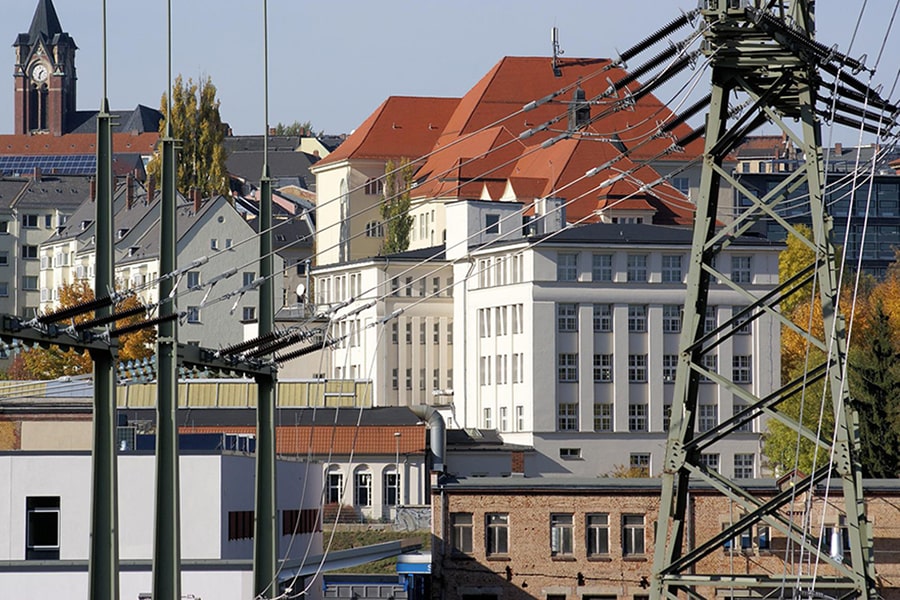 Researchers in the Department of Civil and Environmental Engineering have created a model that can help building managers and grid operators optimize energy consumption in a decarbonizing power sector.
In a paper co-authored by Elvin Vindel, a Ph.D. student in civil and environmental engineering, and Vindel's advisors, professors Mario Bergés and Burcu Akinci, the team's research presents a model that can help cut emissions from buildings and improve the overall efficiency of the grid.
The team's model for demand flexibility in heating, ventilation and air conditioning (HVAC) systems offers solutions in energy demand management for building managers and grid operators. Demand flexibility is the capacity of a building to actively change its energy consumption — an important property that can help balance energy demands across the power grid.
Who's New at CMU?
Carnegie Mellon welcomes the following new staff members this week.
Khush Ganesh Agrawal, Research Associate I, Robotics Institute - Campus;

Amy Klinke, Assistant Vice President, Business Engagement, Center for Business Engagement;

Ajay Surve, Sr. Associate Director of Heinz Information Systems, Heinz College;

Emily Moran, Front Desk Manager, International Education;

Paul Amakihe, Assistant Football Coach, Athletics & Physical Education;

Phoebe Cook, Teaching Consultant, Eberly Center;

Rebekah Carmichael, Associate Vice President for Communications, University Communications & Marketing;

Yuichi Hirose, Research Assistant, Robotics Institute - Campus;

Marlo Dothard, Temporary Employment Service, HR Operations;

Angelica Stowers, Administrative Coordinator, SCS Dean's Office;

Brianna Freeman, Academic Program Manager, Language Technologies Institute;

Bridget Lavin, Assistant Director of Admission, Undergraduate Admissions;

Chandler Krelow, Contractor Special Security Officer, SEI OCOS Security Services;

Darya Pilram, Senior Strategy and Policy Lead, SEI ETC Leadership;

Emily Maxwell, Senior Administrative Coordinator, SEI Ai Do;

Emma Buckner, Temporary Assistant Cybersecurity  Engineer, SEI Workforce Development;

Stephanie Heygood, Assistant Early Childhood Educator, HR Operation;

Walter Bray, Sr. Contract Analyst, Associate Vice President for Research & Academic Administration;

Ahmed Othman, Educational Experience - Non-CMU student, Robotics Institute - Campus;

Jianjin Xu, Research Assistant, Robotics Institute – Campus;

Theodor Cucu, Research Assistant, Psychology;

Douglas Alford, Director, Admissions Marketing & Communications, Tepper School of Business Master's Program;

Dana Tuohey, Administrative Assistant for the Student Life Suite, Residential Education;

Elizabeth Kysel, FIRST Robotics Lead Technical Mentor, Robotics Institute – Campus;

Lois Wade, Senior Administrative Assistant and Office Manager, Career Center;

Olivia Haberberger, IT Support Technician, Student Affairs Information Technology;

Paige Ryan, Assistant Director of Admission, Undergraduate Admissions;

Maria Salome Cadavid Ocampo, Assistant Outreach Program Manager, SCS Dean's Office; and

Kanika, Research Associate, Electrical & Computer Engineering.