January 05, 2022
Personal Mention
After an extensive search, Biomedical Engineering Professor Keith Cook has been selected to be the next head of the Biomedical Engineering Department (BME). Cook joined Carnegie Mellon as a faculty member in 2013 and has been an outstanding researcher, as well as a strong advocate to build and advance the department. He has demonstrated his leadership skills by serving as the founding director of the Bioengineered Organs Initiative, and more recently he has taken the lead to form the Transforming Transplant Initiative. In addition, Cook previously held the position of associate department head for graduate education and has played an active role in mentoring and supporting faculty development over the years. Most recently, Cook served as the interim head of BME since last February, adeptly advancing department priorities and skillfully navigating the challenges of the pandemic. Cook is a fellow of the American Institute for Medical and Biological Engineering. Learn more about Cook.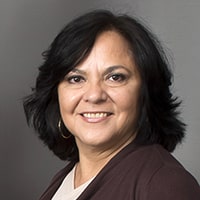 Cleotilde Gonzalez, a research professor in the Social and Decision Sciences Department, participated in a National Academies of Sciences, Engineering, and Medicine committee to develop a report titled, "Human-AI Teaming." The report provides an overview of the state of research on human-AI teaming to determine gaps and future research priorities and explores critical human-systems integration issues for achieving optimal performance. Gonzalez is founding director of the Dynamic Decision Making Laboratory (DDMLab) at Carnegie Mellon, and is also affiliated with the Security and Privacy Institute (CyLab), the Center for Behavioral Decision Research (CBDR) and other research centers at CMU. Her work focuses on the experimental studies and computational representations of the cognitive processes involved in decisions from experiences in dynamic environments. Learn more about Gonzalez.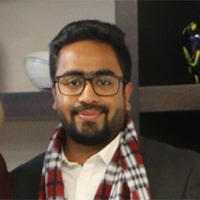 Harshvardhan Chunawala, a graduate student in the College of Engineering's Information Networking Institute (INI), has been appointed National Cybersecurity Advisor for the Council of Information and Broadcasting (CIB) registered under the Government of India. Chunawala, founder and CEO of Bite Group, told Asia News that his plans to improve internal systems aim to eliminate phishing risks and internal and external threats. He said revising and developing new organizational policies will also be an important focus of his team's plan. "I would like to thank the CIB Committee for the appointment," said Chunawala, who is completing his master's degree in information technology-information security. "I would also like to extend my thanks to INI at CMU for its strong curriculum that helped to hone my skills for this assignment. Special thanks to faculty, staff and INI Director, Dr. Dena Haritos Tsamitis, for her guidance and motivation to the students."  Learn more about Chunawala.