January 19, 2022
Personal Mention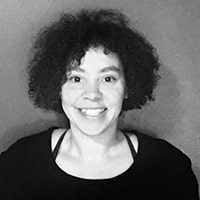 Alisha Wormsley, a presidential post-doctoral fellow in the School of Art, will open a solo exhibition, "Remnants of An Advanced Technology," at Concept Art Gallery in Pittsburgh on January 22. The exhibition foregrounds Wormsley's celebrated engagements with Black futurism — a genre of reimagining Black life often with a futuristic aesthetic. The imagery in this exhibition draws, in part, from her established body of work, "Children of NAN." The exhibition, which includes film, quilts, stained-glass altars and other objects, is on view through February 26. In lieu of an in-person opening, the gallery will host an Instagram Live tour (@conceptartgallery) of the exhibition beginning at 2 p.m., Saturday, January 22. Wormsley is an interdisciplinary artist and cultural producer. Her work is about collective memory and the synchronicity of time, specifically through the stories of women of color. Her national and international exhibitions include; the Mattress Factory Contemporary Museum, Art on the Bank in London, Octavia Butler Conference at Spelman University, the Carnegie Museum of Art, Studio XX in Montreal, Project Row House and the Houston Art League in Texas, Rush Art gallery in New York, and the Charles Wright museum in Detroit. Learn more about Wormsley.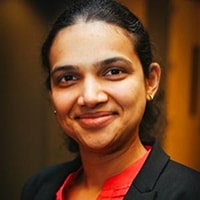 Rashmi Vinayak, an assistant professor in the Computer Science Department, has received the 2021 VMware Systems Research Award for her work to enhance computer system reliability and efficiency by combining coding-theoretic algorithms, machine learning models and systems. Vinayak has established herself as both a theoretician and a systems researcher. Much of her work on the theory side involves coding theory, which studies and applies the mathematical constructs for transforming data from one form to another in communications and storage. She is known for working closely to understand and develop systems that will have real-world impact. For example, she worked with Twitter to improve cache efficiency by 60%. The research earned top honors at the 2021 USENIX Symposium on Networked Systems Design and Implementation. The VMware Systems Research Award honors faculty within the first five years of a tenure-track appointment, and includes $125,000 to fund the recipient's research. Find out more.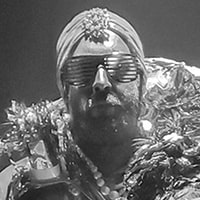 Scott Andrew, an adjunct professor in the School of Art, will screen his work "Relic," created with dance artist Jesse Factor, as part of the ScreenDance Miami Festival 2022 at the Perez Art Museum in Miami. Andrew's work will screen from 2 – 3 p.m., January 22 in a group screening called "Program II – Open Call Shorts: Official Selections from Abroad." Andrew is a multimedia queer-oriented video, installation and performance artist, who teaches animation, video, concept and performance courses. Scott has taught at Youngstown State University, Seton Hill University, The Lincoln Park Performing Arts Charter School, and has conducted workshops at the Andy Warhol Museum, Mattress Factory and Children's Museum of Pittsburgh. Scott co-curates TQ Live!, a yearly LGBTQ+ variety series that has been presented at the Andy Warhol Museum and will transition to the Carnegie Museum of Art later this summer. Learn more about Andrew.