January 12, 2022
Personal Mention
Catherine Or, a 5'8" freshman guard on the women's basketball team, averaged 16 points and 12.5 rebounds to help lead the Tartans to two victories last week. In the University Athletic Association opener against Case Western Reserve University, she scored 19 points and grabbed 12 rebounds, and dished out a career-high six assists in the Tartans' 64-58 win. In a 68-55 win against La Roche University, Or picked up a career-best 13 rebounds to go with 13 points. She made 56% of her shots from the floor in the two victories. Or, a graduate of the Marlborough School in Los Angeles, is majoring in mechanical engineering. The Tartans are 7-3 heading into Friday's game at Brandeis University.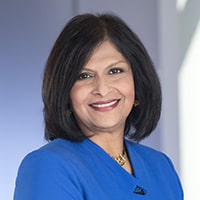 Anita Carleton, director of the SEI Software Solutions Division (SSD), has been elected a Fellow of the IEEE. She was elevated to fellow through the IEEE Computer Society, a worldwide member organization dedicated to computer science and technology. The grade of fellow recognizes unusual distinction in the profession. She was recognized for "leadership in the advancement of software measurement and software engineering practices." Working with CMU and SEI colleagues and an expert group of thought leaders in software engineering, Carleton recently led a year-long research project resulting in the study titled Architecting the Future of Software Engineering: A National Agenda for Software Engineering Research & Development, a bold vision and roadmap for engineering next-generation software-reliant systems. Carleton's tenure at the SEI spans more than 33 years. Prior to being named director of SSD, she served as the division's deputy director, director of the SEI Software Engineering Process Management Program and technical leader of the SEI measurement initiative. Learn more about Carleton.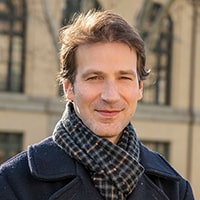 Matthew Walker, an associate professor of physics, is principal investigator of a program making use of data collected in the James Webb Space Telescope's first year of operation. The Webb Telescope is the successor of the Hubble Space Telescope. "The top-level science goal is to learn about the nature of dark matter," Walker explained. This theoretical form of matter has never been directly detected but is estimated to comprise most of the matter in the universe. Various theories have arisen about the form dark matter takes, with the currently dominant cold dark matter theory predicting that it exists in clumps called halos with small basic units, as opposed to galaxy-sized agglomerations. "One of the key predictions we're trying to test of cold dark matter is the existence of these so-called sub-galactic dark matter halos," Walker said. "That's something people have been trying to test for decades." Two tests have been devised so far to seek out sub-galactic dark matter halos, Walker explained, but both have so far produced inconclusive results. "Here, we're introducing a new test," Walker said. "We're looking for perturbations from these sub-galactic dark matter halos on very fragile gravitational systems." Learn more about Walker's research.