February 02, 2022
Personal Mention
Michael Trick, the Harry B. and James H. Higgins Professor of Operations Research, has been reappointed dean of Carnegie Mellon in Qatar (CMU-Q). Trick, first appointed dean in 2017, is a researcher and educator with a specialization in computational methods in optimization. In announcing Trick's reappointment, Provost Jim Garrett credited him with expanding CMU course offerings and enrollment. "Under Dean Trick's leadership, CMU-Q expanded its robust program offerings while ensuring the campus community members thrived," Garrett said in an email to the university community. "As Dean Trick enters his second term, I look forward to continuing our strong partnership as he leads CMU-Q and its undergraduate programs in biological sciences, business administration, computer science and information systems." Trick has a wealth of experience in educational leadership. From 1998 through 2005, he was president of the Carnegie Bosch Institute for Applied Studies in International Management. At the Tepper School, he served as associate dean of research, senior associate dean of education and senior associate dean of faculty and research. He is a two-time recipient of the George Leland Bach Award for best teacher in the Tepper School's MBA program. In the field of operations research, Trick has helped bring together academics and professionals through his service in INFORMS, the Institute for Operations Research and the Management Sciences. He has consulted extensively with the United States Postal Service on supply chain design, with Major League Baseball and a number of college basketball conferences on scheduling issues, and with telecommunications organizations on bandwidth allocation. Learn more about Trick.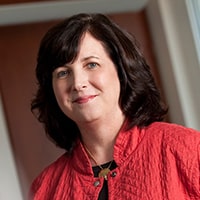 Linda Argote, the Thomas Lord Professor of Organizational Behavior and Theory, is a co-investigator on a newly awarded National Institutes of Health (NIH) five-year, $4.4 million grant. The grant will compare several strategies for improving the uptake of new care procedures by strengthening coordination within ICU teams. Nearly one million U.S. patients and many more worldwide suffer acute respiratory failure every year and require the support of mechanical ventilators. This number has been magnified by the COVID-19 pandemic. Recent clinical advances have provided effective methods for removing patients from respirators when they are close to recovery. These new procedures, however, are not widely utilized. The NIH grant will compare several strategies for improving the uptake of these new care procedures by strengthening coordination within interprofessional ICU teams. Argote is bringing to the project her expertise in team performance and the transfer of knowledge within and between teams to foster widespread use of best clinical practices. Bringing this new knowledge to hospitals will reduce patient suffering and risks of patient death or injury. Find out more.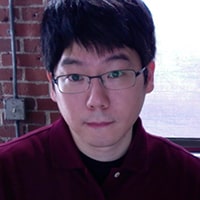 Namyong Park, a Ph.D. candidate in the Computer Science Department, was selected by Bloomberg for its Data Science Ph.D. Fellowship. The fellowship provides a $35,000 stipend, offers $5,000 to cover travel to professional conferences for the 2021-2022 school year, and can be renewed for up to three years. Park will also have a Bloomberg mentor and complete a 14-week paid summer internship at Bloomberg. Park's research centers on developing tools to better understand how real-world dynamic networks evolve over time and to spot anomalies in them. This research could lead to a better understanding and use of real-world data, including temporal knowledge graphs and financial transaction networks. The Bloomberg Data Science Ph.D. Fellowship started in 2018. Park and Chirag Gupta are part of its most recent cohort. Shruti Rijhwani, a Ph.D. candidate in the Language Technologies Institute, received it in 2018.