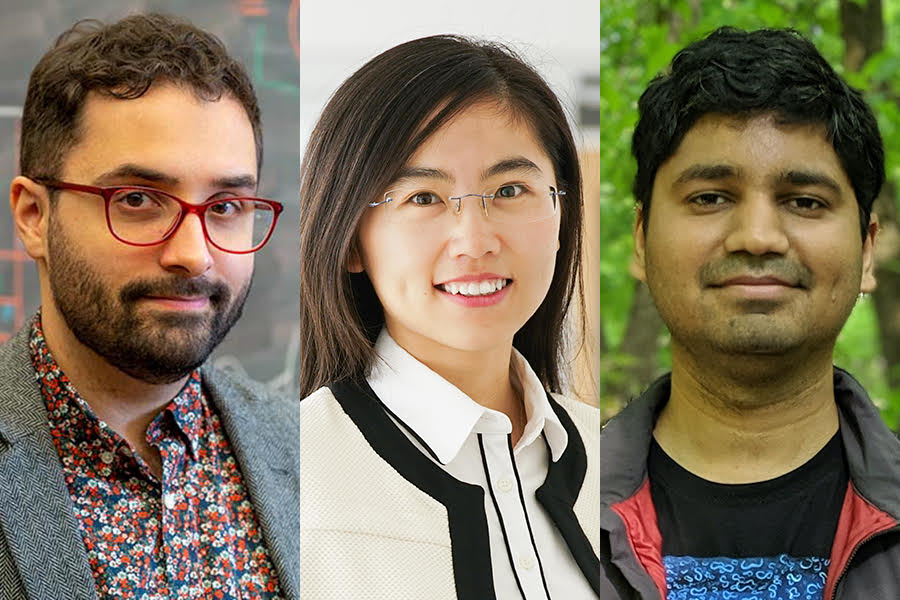 February 16, 2022
News Briefs
Three CMU Faculty Named 2022 Sloan Fellows
Fei Fang and Pravesh Kothari, both assistant professors in the School of Computer Science, and Carl Rodriguez, an assistant professor in the Department of Physics and a member of the McWilliams Center for Cosmology, are among 118 recipients of 2022 Sloan Research Fellowships, which honor early career scholars whose achievements put them among the very best scientific minds today.
The fellowship, awarded by the Alfred P. Sloan Foundation, is considered one of the top awards for young researchers. The two-year fellowship provides $75,000 to early-career researchers in recognition of distinguished performance and a unique potential to make substantial contributions to their field.
Fang, the Leonardo Assistant Professor in the Institute for Software Research, studies the integration of machine learning with game theory to tackle real-world problems. Her work has been used by the U.S. Coast Guard to protect the Staten Island Ferry; led to the development of the Protection Assistant for Wildlife Security (PAWS), a tool that assists with antipoaching efforts; and was recently used to address food security in collaboration with the Pittsburgh-based nonprofit 412 Food Rescue.
Kothari works broadly in the field of theoretical computer science and its interactions with allied areas such as high-dimensional probability and statistical estimation. His research develops a new approach, called the "proofs-to-algorithms" paradigm, for designing algorithms for statistical estimation problems arising in areas such as machine learning and cryptography.
Rodriguez's work focuses on gravitational waves, ripples in spacetime that were first observed by the Laser Interferometer Gravitational-Wave Observatory (LIGO) in 2015. He is particularly interested in the dynamics and evolution of stars and star clusters, and what the gravitational waves they create can tell us about stars and galaxies across cosmic time.
Learn more about the Sloan Fellows.
Heinz Faculty Named Among Leading Academic Data Leaders
Heinz College professors Leman Akoglu and David Steier have been named 2022 Top Academic Data Leaders by the CDO magazine for "inspiring the next generation of data scientists."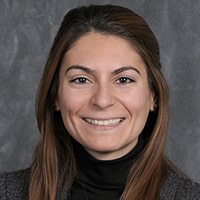 Akoglu is the Dean's Associate Professor of Information Systems. Prior to joining Heinz College, she was an assistant professor in the Department of Computer Science at Stony Brook University.  She received her Ph.D. in computer science from Carnegie Mellon in 2012. Akoglu's research interests span a wide range of data mining and machine learning topics with a focus on algorithmic problems arising in graph mining, pattern discovery, social and information networks, and especially anomaly mining, outlier fraud and event detection. Akoglu directs the Data Analytics Techniques Algorithms (DATA) Lab.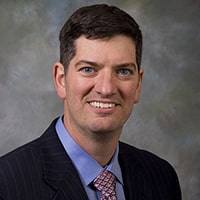 Steier is a Distinguished Service Professor in Heinz, where he teaches courses on data science for product management, managing analytics projects, designing smart systems and artificial intelligence. Prior to joining CMU, he was managing director in Deloitte Consulting's Data Science practice. At Deloitte, he helped clients use advanced data analytics and visualization in a variety of industries including health care, banking, retail, manufacturing, telecommunications, media and the public sector. Steier's research interests are in data-driven approaches to behavioral change, particularly in health and wellness.
Learn more about Akoglu and Steier.
Building Diversity in the Architecture Collection
As the School of Architecture (SoA) works to shift conventional assumptions about what architecture is and what an architect does to ideas that are more inclusive and equitable, it is partnering with University Libraries to ensure content is increasingly reflective of diverse communities.
New additions to the architecture collection in Hunt Library include titles such as "Rethinking Global Modernism: Architectural Historiography and the Postcolonial" and "Reconstructions: Architecture and Blackness in America." The arrival of the books is a sign of important changes happening in the SoA.
The School of Architecture is reviewing its mission, values, and programs and developing an actionable vision that can address some of the significant challenges facing architecture and the built environment in the 21st century. This strategic planning process, called Pedagogies 2020, contains three interrelated pedagogies, including Race and Inclusion, Fundamentals, and Design Research.
"Being a global university and working in a field that must address every person of every identity and class, we need to do better at making our field more accessible," said Kai Gutschow, associate professor of architecture and associate head of design ethics. "Our curriculum must be more jargon-free, our pedagogy must be open to different kinds of learners, and our courses should be teaching a greater variety of material."
University Libraries' Jill Chisnell is supporting this effort in her position as the art, architecture and design librarian. In this role, she is working to help identify books about architects from underrepresented groups and resources to address diversity and increase empathy in the practice of architecture.
"Urban planning, urban design, environmental design — these are all areas that require architects to be able to work within diverse communities. The school does a lot of programming and outreach to prepare their students to go into the profession and work in the public," Chisnell said.
Last Call for Volunteers: CMU To Rise Against Hunger Feb. 19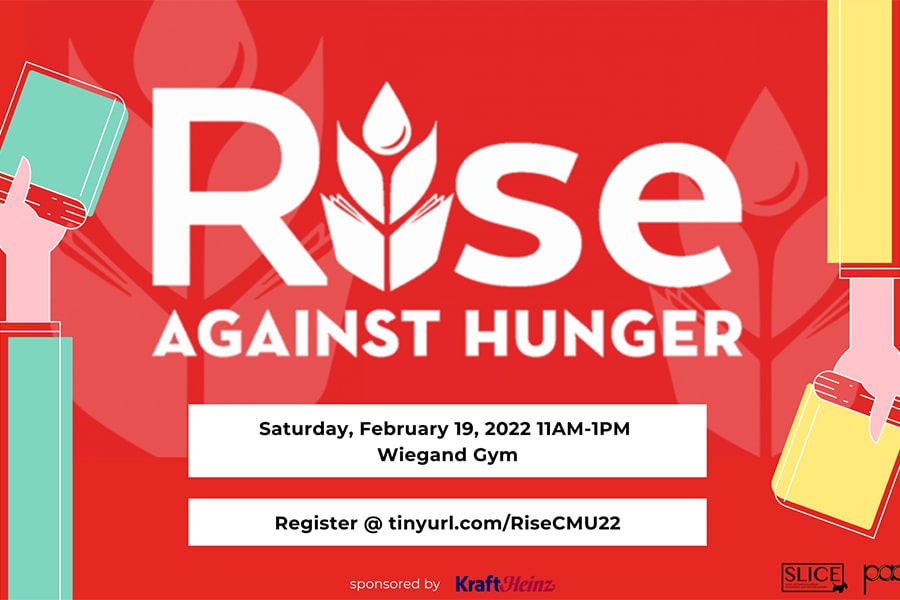 Come help put an end to hunger on February 19! On that day, students, faculty, staff, alumni and friends will have the opportunity to join SLICE (the Office of Student Leadership, Involvement and Civic Engagement), PACE (Partners Allied in Civic Engagement), Alpha Phi Omega, the Kraft Heinz Company Foundation and the Rise Against Hunger nonprofit in packing 100,000 meals for distribution world-wide in a Rise Against Hunger meal packaging event.
This high energy, fun and educational experience is open to families, partners and children. The event takes place from 11 a.m. - 1 p.m. Saturday, February 19 in Wiegand Gymnasium in the Cohon Center. Register today! Children as young as 4 are able to attend. Please note that this event will follow all current COVID protocols at the university.
Tartans4Israel to Host High-Tech Conference, Feb. 24-27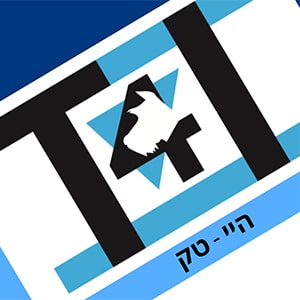 Tartans4Israel, an Israeli cultural and professional organization at CMU, will be hosting a hybrid business conference February 24-27 featuring Israeli technology and innovation. Israeli CEOs and business leaders will share their experiences within the high-tech industries, such as FinTech, CleanTech, MedTech and PropTech, and local business leaders around Pittsburgh will share the indelible impact that Israeli innovation has made to their businesses and industries. This conference, co-hosted by the Hillel JUC, the Tepper School and Jewish National Fund, will be held in the Tepper School with virtual viewing as an option. 
The aims of the conference are for Carnegie Mellon students to learn about different high-tech industries, to gain tangible business skills and the opportunity to network with entrepreneurs, and to develop an understanding of how Israel plays a powerful role in these industries. The conference will provide students the opportunity to attend panels that are developed based on industry and intellectual connection, to network and build relationships with influential business leaders, and to participate in a case competition/makathon to exercise and develop marketable skills.   
Find out more about the conference.
They'll Be "Freezin' for a Reason!"
CMU Police and Campus Design and Facilities Development are again teaming up to support Special Olympics by participating in the Pittsburgh Polar Plunge on Feb. 26.
Proceeds raised in support of the university team will help to provide year-round sports training and competition for thousands of athletes with physical and intellectual disabilities.
CMU's designated plunger this year is Carl Bogerdorfer,  a friend of the CMU Police Department who has secured matching funds up to $10,000. Bogerdorfer will make 24 jumps over 7 hours into the frigid water. Donations to the CMU team are being accepted online.
Who's New at CMU?
Carnegie Mellon welcomes the following new staff members this week.
Miles Jackson, Mail/Package Handler, Postal Services, FIRM;
Aaron Martin, Associate Director, Institutional Partnerships, CFA Deans Office;
Christie Bruno, Manager of Accreditation and Professional Standards, University Police, FIRM;
Daniel Griffin, Unix Systems Administrator, SCS Dean's Office;
Komal Rizvi, Academic Advisor, IS Program in Dietrich College;
Tanu Bedi, Sponsored Research Administrator, Computational Biology Department, SCS;
Weston Caloyer, Temporary Employment Service, HR Operations; and
Zeynep Tolon, Associate Director, Consulting and Strategy Careers, Tepper School of Business Masters Program.
Did You Know?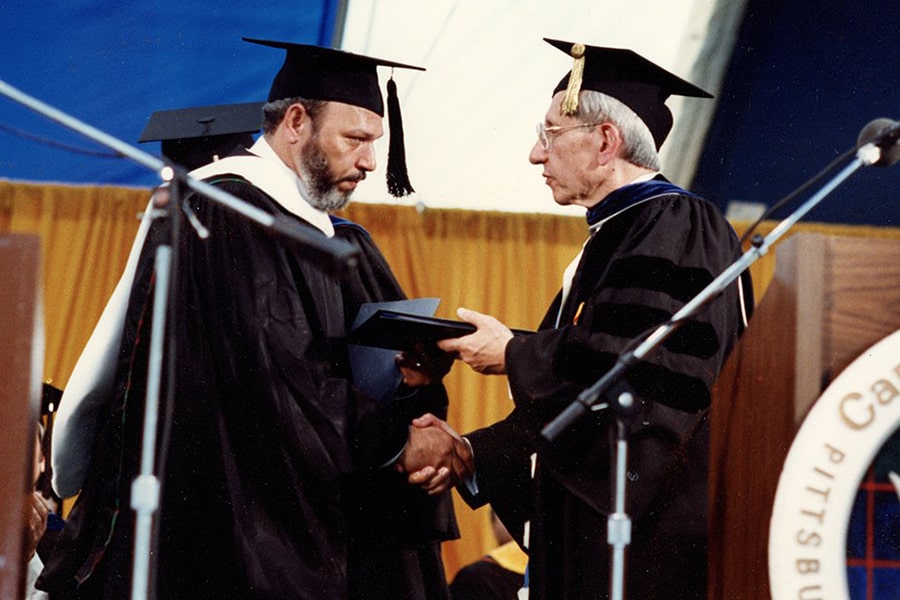 American playwright, Pulitzer Prize winner and Pittsburgh native August Wilson received an honorary degree from CMU in 1985. Pictured here is Wilson receiving the degree from then CMU President Richard Cyert.