February 09, 2022
Personal Mention
Conrad Tucker, a professor of mechanical engineering, will serve on the U.S. Chamber of Commerce's newly launched Commission on Artificial Intelligence Competition, Inclusion and Innovation, which will research and recommend artificial intelligence policies as it relates to regulation, international research and development competitiveness, and future jobs. "The establishment of this commission is extremely timely, as AI becomes more integrated into our lives. It is therefore critical that the voices and input from people across society be reflected in the U.S. vision and strategy for AI," Tucker said. Tucker directs the Artificial Intelligence in Products Engineered (AiPEX) Lab in CMU's College of Engineering. His research explores the use of machine learning methods that predictively improve the outcome of engineered-systems through the acquisition, fusion, and mining of large-scale, disparate data. Tucker has served as a principal and co-principal investigator on funded grants from organizations such as the National Science Foundation, the Air Force Office of Scientific Research, and the Bill and Melinda Gates Foundation. Learn more about Tucker.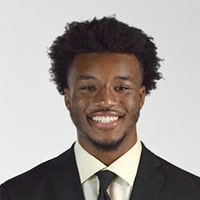 R.J. Holmes, a sophomore forward on the men's basketball team, has been named the University Athletic Association Athlete of the Week three times this season, most recently on Feb. 1 for leading the Tartans to wins over Washington University in St. Louis and the University of Chicago. Holmes averaged 20.5 points and 7 rebounds while shooting 65% (15-23) from the field for the two games. He scored 20 points and grabbed eight rebounds in a 71-68 upset win over the third-ranked Washington University Bears, and followed that with 21 points and 6 rebounds in a 75-57 overtime win over Chicago. Holmes is a mechanical engineering major from Buffalo Grove, Illinois. The Tartans are 10-8 heading into Friday's game against Brandeis.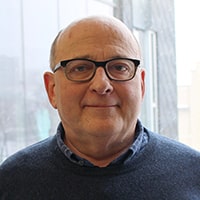 Robert Harper, a professor in the Computer Science Department, has received the 2021 ACM SIGPLAN Programming Languages Achievement Award in recognition of his significant and lasting contributions to the field. Considered among the top honors in the field of programming languages, the award includes a $5,000 prize and was presented at SIGPLAN's Principles of Programming Languages conference in January. The organization recognized Harper, who has been on the CMU faculty since 1988, not only for his foundational work in type theory and its use in the design, specification, implementation and verification of modern programming languages, but also for his mentorship. Harper's influential work includes the Typed Intermediate Language (TIL) compiler system, along with the books "Programming in Standard ML" and "Practical Foundations for Programming Languages," which continue to impact the teaching of programming languages. Learn more about the award.