December 07, 2022
Personal Mention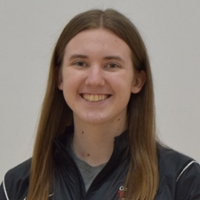 Liz Barre, a senior on the women's track and field team, was named University Athletic Association Athlete of the Week for her performance in the pentathlon at Bucknell University last weekend. Barre placed third overall in the pentathlon with 3,367 points. She placed second in the high jump, shot put and 60-meter hurdles. Barre set a new school record in the high jump with a leap of 1.67 meters, surpassing her previous record of 1.66 meters. She currently ranks first in the pentathlon and high jump in all of NCAA Division III. Barre won the UAA championship in the outdoor high jump last spring and was named to the United States Track & Field Coaches Association All-Academic team in 2022. Learn more about Barre and the women's track and field team.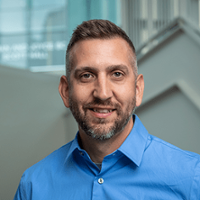 John Mayhoff, an emergency preparedness and response specialist on CMU's Disaster Recovery and Business Continuity (DRBC) team, has been certified as an associate emergency manager by the International Association of Emergency Managers. Mayhoff joined the DRBC team in 2019 after holding emergency management positions for more than 10 years in the Delaware National Guard, where he managed the emergency operations center and collaborated with other emergency support functions to respond to and manage incidents. In addition to his work at CMU, Mayhoff serves as a Master Sergeant in the Delaware Air National Guard. He has completed several leadership and emergency preparedness and response training courses in the Air National Guard and the FEMA Emergency Management Institute. He successfully completed the Crisis Leadership: Core Principles and Practices course through the National Preparedness Leadership Institute at Harvard University.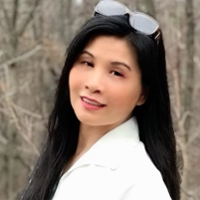 Sue-mei Wu, a teaching professor of Chinese Studies and executive director of the national Chinese Language Teachers Association (CLTA), and her conference committee successfully ran the American Council on the Teaching of Foreign Languages/CLTA 2022 annual convention program, Nov. 18-21, in Boston. Wu also presented her paper, "Incorporating Outreach and Advocacy Activities into DEI CFL Curriculum," at the convention. Learn more about Wu.