August 03, 2022
Personal Mention
Lindy Cornwall of the Carnegie Mellon women's tennis and women's track and field teams has been awarded an NCAA Postgraduate Scholarship. The $10,000 scholarship is awarded to student-athletes who excel academically and athletically and who are in their final year of intercollegiate athletics competition. Cornwall recently completed her women's tennis career with 120 combined match victories to go with three All-America honors. She was named the Division III Intercollegiate Tennis Association Atlantic South Most Improved Senior as she turned 12 combined wins during her first year of competition into 120, which ranks seventh all-time in Carnegie Mellon history. Cornwall earned her latest All-America award by virtue of winning the ITA Southeast Regional Doubles Championships in fall 2021, the second time she won the crown. As a junior, Cornwall competed in the 2021 NCAA Singles and Doubles Championship, finishing the year ranked fourth nationally in doubles. In the classroom, Cornwall graduated with a 3.93 grade-point average in mechanical engineering and is pursuing her master's degree at CMU. She was a mentor for Strong Women Strong Girls, vice president for Pi Tau Sigma and was an orientation and summer camp counselor at Carnegie Mellon. Learn more about Cornwall.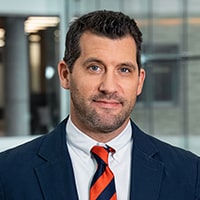 Professor Nicholas Muller has created the ESG Index to serve as a credible, reliable source for accurate data on national trends in monetary damage from pollution. This multipollutant index will help investors and asset managers make investment and capital allocation decisions, as well as assist financial and securities regulators in standardizing ESG disclosure requirements, a recent goal of the Securities and Exchange Commission. This index uses rigorous quantitative modeling techniques to compute the monetary damages from five local air pollutants and three primary greenhouse gasses produced by firms on the S&P 500. Firms are scored according to their contribution to pollution damage, relative to firm value. The index uses Muller's Air Pollution Emission Experiments and Policy analysis model, an integrated assessment tool that links emissions of air pollution to exposures, physical effects and monetary damages in the contiguous United States. Funded by alumni of the Tepper School and The Heinz Endowments, the ESG Index allows users to compare pollution damage across the U.S. economy, in the 10 largest cities, by U.S. census regions, and among sectors and firms. Muller is the Lester and Judith Lave Professor of Economics, Engineering, and Public Policy, jointly appointed in the Tepper School of Business and in the Department of Engineering and Public Policy within the College of Engineering. Learn more about Muller.
Kelli Maxwell has been named associate dean of Student Success at the Dietrich College, where she will lead efforts in holistic student advising, academic support and experiential learning. She also will serve as the college's principal liaison to the university's efforts in student success and student affairs, and will be responsible for supervising the director of the college's Academic Advising Center and the director of Experiential Learning. Maxwell most recently served as associate provost at the Community College of Allegheny County. She led the Division of Academic Affairs and was responsible for curricular matters, including the development, workforce alignment, implementation, outcomes assessment and review process for all programs to ensure quality and consistency with the institutional mission and strategic objectives. She held a prior role as dean of Student Development at CCAC's South Campus, providing leadership and coordination for a comprehensive student services program, including admissions, financial aid, registration, advisement, counseling, disability services, career services, student life and student support areas. Before joining CCAC, Maxwell was assistant dean of Chatham College for Women at Chatham University.  Learn more about Maxwell.