August 17, 2022
Personal Mention
Richard Scheines, Bess Family Dean of the Dietrich College of Humanities and Social Sciences, wrote an op-ed titled "Why investment in the social sciences is critical to public health," which was picked up by The Hill on July 16. Scheines begins by referencing White House Coronavirus Response Coordinator Ashish Kumar Jha's comment, "We got the biological science right, but we didn't get the social science right." He notes the U.S. rapidly developed vaccines to address COVID-19 but encountered persistent challenges with communicating health information to the American public. Scheines calls for more investment in the humanities and social sciences to address a wide range of challenges we face as a society, including pandemics, climate change, cybersecurity, inflation and crime. His recommendations for a national strategy to reinvest in and reinvigorate the social sciences include fostering deeper engagement in the social sciences in K-12 education, advancing interdisciplinary research that fully integrates the social sciences with technologically oriented disciplines, and focusing on data science relevant to social sciences. Read the op-ed.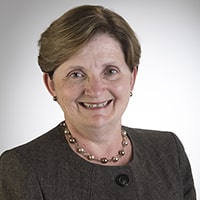 Amy Burkert will take part in a virtual discussion sponsored by U.S. News & World Report on "Transforming the Education-Workforce Pipeline Through Learning Models and Partnerships." The panel will explore a range of models and promising education-workforce partnerships, including competency-based education, experiential learning, co-op programs and a melding of traditional core curricula with certificate-learning options to enable students to gain specific skills valued by employers. Burkert, a teaching professor and vice provost for education at CMU, will be joined on the panel by Kimberly Merritt, vice president of learning enterprise at Arizona State University; Scott Shireman, global head of Coursera for Campus; Connie Yowell, senior vice chancellor for educational innovation at Northeastern University; and Elizabeth Whitehead, managing editor at U.S. News & World Report. The event will be held at 1 p.m. today, Thursday, August 18. Viewers can register online. Learn more about Burkert.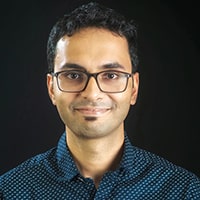 School of Computer Science alumnus Ishan Misra was named to MIT Technology Review's list of 35 Innovators Under 35 for his work in artificial intelligence. The annual list released each summer recognizes emerging industry leaders who are developing new technologies or using existing ones creatively to solve problems with a global impact. Misra, a research scientist at Meta AI Research, works on computer vision and machine learning with an interest in reducing the need for supervision in visual learning. An AI model needs large amounts of human-labeled data in order to be accurate, but Misra's research shows that it's possible to train these models on visual data alone, skipping the human component. He believes that such self-supervised models will greatly expand the types of problems AI can solve. Misra earned his bachelor's degree in computer science from the International Institute of Information Technology in 2012. He received both his master's degree and Ph.D. in robotics from SCS in 2014 and 2018, respectively.