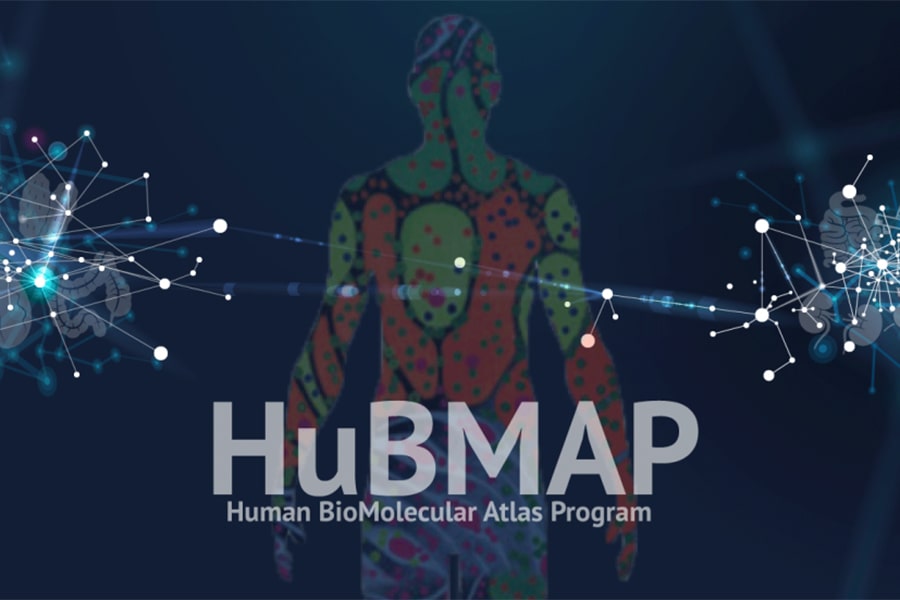 August 17, 2022
News Briefs
$20M in Renewed NIH Funding Will Support "Google Maps" of Human Body
Scientific teams at the Pittsburgh Supercomputing Center (PSC), the University of PIttsburgh and Stanford will lead collaborations and provide computing, software and data infrastructure, as well as unprecedented cellular resolution data as part of an international network of centers working to create a kind of cell-level "Google Maps" for the human body.
Over the next four years, these teams — comprising two of the six components of the HuBMAP Integration, Visualization & Engagement (HIVE) Collaboratory — will receive about $20 million from the National Institutes of Health to fund further development of hybrid cloud infrastructure, transdisciplinary collaboration, data integration and software tools for the Human BioMolecular Atlas Program (HuBMAP).
The HIVE Infrastructure and Engagement Component, co-led by Phil Blood of the PSC and Jonathan Silverstein of Pitt, will receive $16 million to lead community engagement and data collection, as well as provide ongoing hybrid cloud-based data storage, processing and analysis infrastructure to knit together the software tools and data produced by scientists in the HuBMAP Consortium and the broader scientific community. The CMU Tools Component of the HIVE, led by Matt Ruffalo of the School of Computer Science at CMU, will be granted $4 million to continue to develop new software tools for uniformly processing, visualizing, searching and modeling data flowing from a vast collaboration of sites across the U.S. and elsewhere mapping specific proteins, genes and other cellular actors to cell function and location throughout the body. 
Two Tartans Earn Pre-Season All-America Honors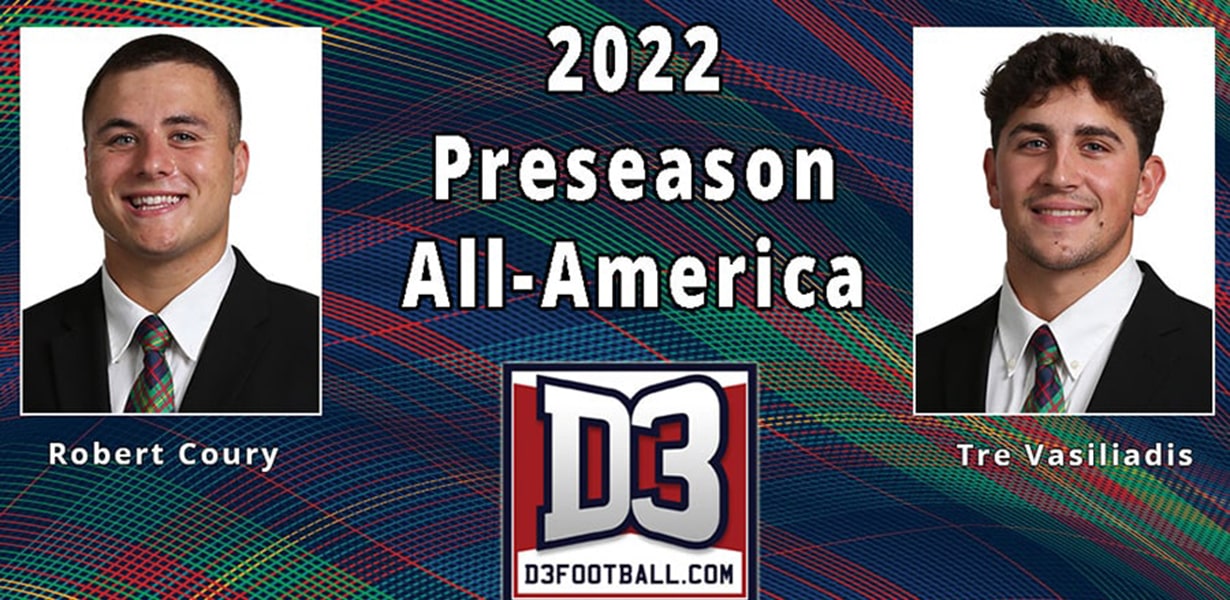 Junior inside linebacker Robert Coury and junior running back Tre Vasiliadis of the Carnegie Mellon football team were named to the 2022 D3football.com Preseason All-America Team. Coury landed a spot on the second team with Vasiliadis named to the third team.
Coury headed a Tartan defense in 2021 that led the Presidents' Athletic Conference (PAC) in scoring defense and ranked second in the nation allowing 8.7 points per game. The Tartans also led the league in total defense giving up 246.7 yards per contest, forced a league-best 31 turnovers and led the PAC with 35 sacks. For the second straight season, Coury led the team in tackles (82).
Vasiliadis led the PAC with 1,120 rushing yards and a 112.0 rushing yards per game average last year. His 16 touchdowns and 102 points ranked second in the league and 13th nationally. He became the fifth player in Carnegie Mellon history to rush for 1,000 yards in a season. In the Tartans' win at Geneva College he rushed for a career-best 268 yards, which ranks second most in a single-game for a Tartan.
Carnegie Mellon will open its 2022 season on Friday, September 2, when Whitworth University travels to Pittsburgh from Spokane, Washington, for a 7 p.m. kick at Gesling Stadium. Find out more about the Tartans.
Professors Study, Co-Author Article on Undervaluing Exceptional Women in the Workplace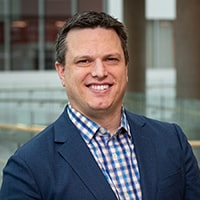 Oliver Hahl (left), associate professor of organization theory, strategy and entrepreneurship at the Tepper School of Business, and Elizabeth Campbell of the Rady School of Management at UC San Diego, recently shared results from their peer-reviewed research suggesting that overqualified women are undervalued and taken for granted by organizations.
"Many women feel like they must be twice as good to get half as far. They have good reason to feel this way," they said in an article they co-authored in the Harvard Business Review.
"We find that gender matters a lot — our results suggest that people are more comfortable hiring women for jobs they're overqualified for than men. The reason why comes down to gender-biased assumptions about how challenging it will be to retain them.
"Exceptionally qualified men are perceived to be flight risks and aren't expected to be loyal to one firm when they could decamp to advance elsewhere. … But the opposite is true for women. … Our results show exceptional women, on average, are seen as 20% less likely to leave the firm and 26% more likely to be hired as a result, compared to men with equivalent exceptional qualifications." 
Read "Stop Undervaluing Exceptional Women."
Carnegie Mellon in Qatar Wins National Programming Competition
Teams from Carnegie Mellon University in Qatar (CMU-Q) and Qatar University took the top two spots at the 2022 Qatar Collegiate Programming Competition (QCPC). Both teams will advance to the regional competition, held in Egypt in December.
The students on the winning team—Thang Bui, Andrey Genze and Ulan Seitkaliyev—are studying computer science at CMU-Q. All three students placed in the top two of last year's competition as well. The silver medallist team members were Ahmed Ashraf, Youssef Elshahawy, and Faisal Abughazaleh from Qatar University. 
"Programming competitions are about building a community around creative problem-solving," said CMU-Q Dean Micheal Trick at the closing ceremony. "The more opportunities that young programmers in Qatar have to come together and solve problems, the more the computing ecosystem in Qatar will thrive."
The competition was organized by CMU-Q's Giselle Reis, associate area head and associate teaching professor of computer science, and Eduardo Feo Flushing, visiting assistant teaching professor of computer science.
Find out more about the competition.
Join CMU's Heart Walk Team on September 17
On September 17, Carnegie Mellon University's Employee Resources Groups (ERGs) will sponsor the first CMU Heart Walk team to benefit the American Heart Association (AHA).
The Heart Walk is AHA's premier event for raising funds to save lives from this country's No. 1 and No. 5 killers — heart disease and stroke. The Pittsburgh Heart Walk will take place in Point State Park at 10 a.m. and will include companies, organizations and individuals from throughout the Pittsburgh area.
By participating in the Pittsburgh Heart Walk, you will reap lasting benefits for yourself and help others. The Heart Walk helps to:
Save the lives of kids born with congenital heart defects and adults struggling with heart disease;
Teach thousands how to save lives through CPR training; and
Fund the next heart and stroke medical breakthrough.
Visit the CMU team page to join the team or donate to the team or an individual walker.
Also, if you are not familiar with the ERGs at CMU, please visit the ERG website to learn more and get involved.
Deadline Extended: Andy Nominations Due August 31

The deadline to submit nominations for the Andy Awards has been extended to August 31. Carnegie Mellon's university-wide staff recognition program, named the Andy Awards for Andrew Carnegie and Andrew Mellon, are a tribute to the spirit of teamwork and dedication embodied by staff at CMU. Individuals and teams of colleagues whose work has had a significant impact on the university are recognized for their outstanding performance and commitment to excellence through the Andy Awards program.
Awards are given in six categories:
Commitment to Diversity, Equity and Inclusion;
Commitment to Excellence - Rookie < 3 years, Veteran > 3 years;
Commitment to Students;
Innovative and Creative Contributions;
Spirit; and
Teamwork and Collaboration - Standing Team and Special Project Team.
Find out more about the awards and how to submit a nomination. The nomination deadline is Wednesday, August 31.

Attention Undergraduate Students: Tartan Ambassador Program Seeks Applicants for On-Campus Positions
Are you a student who is looking for an on-campus job this fall? If the idea of getting paid to talk about your CMU student experience interests you, you may want to consider applying to become a Tartan Ambassador.
University Communications & Marketing is looking to hire a diverse group of current undergraduate CMU students who represent different schools, programs, years and experiences at CMU. Each paid position will work by connecting and engaging with visitors (primarily prospective undergraduate students) through written communication and events, including in-person and virtual tours and panels.
You can learn more information about the positions on Handshake:
Keep Holidays in Mind When Planning for Fall
When planning courses and activities for the fall semester, please try to avoid religious holidays that are celebrated by many members of the university community, such as Rosh Hashanah (Sept. 26-27), Yom Kippur (Oct. 5), Diwali (Oct. 24) and the beginning of Hanukkah (Dec. 19).
See the Interfaith Calendar for other common religious observances.
Who's New at CMU?
Carnegie Mellon welcomes the following new staff members this week.
Jayme Jenkins, Staff Therapist, Community Health & Well-Being;
Qian Wei, Staff Therapist, Community Health & Well-Being;
Samantha Brancato, Senior Administrative Coordinator - Statistics & Data Science;
Abigail Turner, Research Programmer, Robotics Institute – Campus;
Vijay Kiran Cherupally, Research Associate I, Computational Biology Department;
Andrea Pace, HR Generalist I, Human Resources;
Catherine Sandford, Content Creator – Social Media Specialist, Heinz College;
Grace Kuharic, Career Services Graduate Intern, Heinz College Associate Dean's Office;
Giovanna Tatananni, Development Associate, University Advancement;
John Lee, Technical Director - Head of AI Engineering, SEI Ai Do;
Kylee Guarino, Research Associate I, Biological Sciences;
Madison Krol, HR Generalist I, Human Resources;
Mohsen Tabrizi, Research Associate II, Electrical & Computer Engineering;
Natalie King, Senior Administrative Assistant, School of Design;
Ryan Young, Coordinator of Student Support Resources, Community Health & Well-Being;
Seana Montalbano, Early Child Educator, HR Operations; and
Youssef Khaky, Robotics Simulation Engineer, Robotics Institute, National Robotics Engineering Center.