April 27, 2022
Personal Mention
Anna J. Siefken will take a leave of absence from her position as executive director of the Wilton E. Scott Institute for Energy Innovation to join the U.S. Department of Energy's (DOE's) Office of Technology Transitions (OTT) as a commercialization executive. The OTT serves as the central hub for the technology transfer activities across the Department of Energy's extensive R&D enterprise. The office ensures groundbreaking scientific discoveries achieve their maximum public return and impact, advancing the economic, energy, and national security interests of the United States. "Thank you to my amazing colleagues at Carnegie Mellon University and the Scott Institute for Energy Innovation for the opportunity to expand our collective research and innovation work via this important cross-cutting role, driving toward a more sustainable, low carbon energy future. There is much to do," Siefken said. As executive director of the Scott Institute for more than five years, Siefken has guided efforts to optimize energy resources, reduce the environmental impacts of energy production and use, and develop breakthrough technologies that will have meaningful impact. In 2020, the American Energy Society recognized the Scott Institute for the first time as one of the "Top Ten Energy Elites." Learn more about Siefken.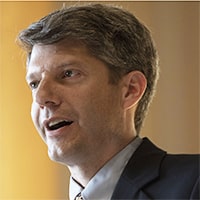 Alex John London, the Clara L. West Professor of Ethics and Philosophy, has been appointed to a new National Academies committee on Creating a Framework for Emerging Science, Technology, and Innovation in Health and Medicine. The committee will develop a framework founded upon core ethical principles with a focus on equity, for considering the potential benefits and risks that emerging science, technology, and innovation in health and medicine can bring to society. Director of the Center for Ethics and Policy at Carnegie Mellon, London's work focuses on ethical and policy issues surrounding the development and deployment of novel technologies in medicine, biotechnology and artificial intelligence, on methodological issues in theoretical and practical ethics, and on cross-national issues of justice and fairness. He is the author of "For the Common Good: Philosophical Foundations of Research Ethics." His papers have appeared in Mind, The Philosopher's Imprint, Science, JAMA, The Lancet, The BMJ, PLoS Medicine, Statistics In Medicine, The Hastings Center Report, and numerous other journals and collections. He is also co-editor of "Ethical Issues in Modern Medicine," one of the most widely used textbooks in medical ethics. Learn more about London.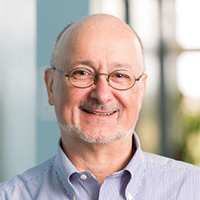 Alex Waibel, a professor in Carnegie Mellon' Language Technologies Institute, has been elected a fellow of the International Speech Communication Association (ISCA). The ISCA recognized Waibel for his pioneering contributions in multilingual and multimodal spoken language processing and translation. Waibel, also faculty at the Karlsruhe Institute of Technology in Germany, has worked on speech and machine translation for decades, developing systems that now can translate speech in real time. Waibel demonstrated the first speech translation systems in the 1990s and 2000s. By 2020, he had developed a system that outperformed humans in recognizing conversational speech on a public benchmark. Waibel has founded and co-founded nearly a dozen companies, including Jibbigo, which was acquired by Facebook. Learn more about Waibel.