April 13, 2022
Personal Mention
Burcu Akinci, the Paul Christiano Professor of Civil and Environmental Engineering, has been appointed the new head of the Department of Civil and Environmental Engineering (CEE), effective July 1. Akinci will succeed Dave Dzombak, the Hamerschlag University Professor of CEE. Akinci is an outstanding leader and researcher whose guidance as associate dean for research of the College of Engineering for six years fostered a strong collaborative research environment and saw significant increases annually in the value of new research awards. Her lab is creating new models and tools to modernize construction and infrastructure management. As co-chair of CEE's Diversity, Equity and Inclusion Committee and founding chair of the ASCE Taskforce on Fostering Inclusive Academic Communities, she is committed to building a learning community in which everyone feels welcome and has equal opportunity to thrive and succeed. Akinci joined the CEE faculty 21 years ago, and her research interests have centered on the development of approaches to model and reason about the information-rich history of facilities for streamlining construction and facility management processes. She has two patents, one provisional patent, more than 75 refereed journal publications and more than 100 conference publications in this area. Akinci has also served as PI or co-PI for more than $16 million in research grants from state and federal agencies, as well as from industry. Learn more about Akinici.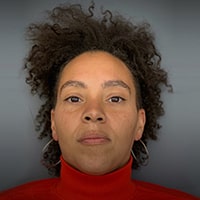 Presidential Postdoctoral Fellow Alisha B. Wormsley is among the recipients of the 2022 Guggenheim Fellowship. The award is widely considered one of the most prestigious honors for visual artists and provides generous funding to allow artists to undertake ambitious projects. Fellowships are also awarded in other fields including the humanities, mathematics, the sciences, computer science, engineering and other areas of the arts. Across her work in many mediums — including print, film, digital media, sculpture, sound, social practice and cultural production — Wormsley investigates collective memory and the synchronicity of time, specifically through the stories of women of color. Working with communities around the world, she fosters artistic engagement and celebrates identities. Wormsley received the Guggenheim Fellowship for her collaborative project with Li Harris, "D.R.E.A.M = A Way to AFRAM," a project about imagineering various technologies and applied sciences to continue the ancestral practice of creating safe places for Black people. The project has a film in progress that will screen at the August Wilson African American Cultural Center from April 14 through August 28. Learn more about Wormsley.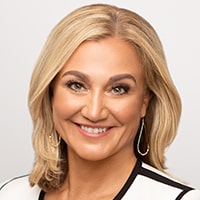 Leanne Meyer, the faculty lead for the Tepper School's Strategies for Advancing Women in Business executive education program, identifies strategies to help women build their careers in her new book "Climbing the Spiral Staircase." Her book helps professional women break through an environment that seems to offer little room for advancement. "My evidence-based strategies will eliminate pressure and offer practical tips to help you succeed," Meyer says. "You will be able to better understand your surroundings and what you need to advance through challenging professional environments. We can work together to identify sticking points and address any obstacles that are preventing forward progress." Meyer is the former executive director of the Tepper School's Accelerate Leadership Center. Learn more about the book and download a chapter.