September 22, 2021
Personal Mention
Carnegie Mellon President Farnam Jahanian was honored with the 2021 Academic Leadership Award at the National GEM Consortium's annual conference earlier this month. Since 1980, Carnegie Mellon has enjoyed a strong partnership with the National GEM Consortium, an organization dedicated to increasing the participation of underrepresented groups at the master's and doctoral levels in engineering and science. The GEM Fellowship program connects highly qualified students from underrepresented groups to STEM graduate programs with financial support that is often the deciding factor in pursuing graduate education. During the 2021-2022 academic year, CMU is supporting more than 100 GEM Fellows, including 89 students in engineering and 12 students in other schools and colleges. "Attracting and equipping a more diverse cohort of future STEM thought leaders has never been more important for our nation," Jahanian said in accepting the award. "A lack of diversity is a loss of opportunity for individuals and a loss of talent and creativity for society. I'd like to dedicate this award to all the GEM Fellows who have been a part of the Carnegie Mellon community. Your passion and commitment inspire me every day." CMU's partnership with the National Gem Consortium is part of the university's commitment to diversity, equity and inclusion. Learn more about the conference.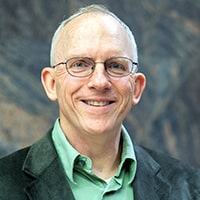 Nick Guertin, senior software systems engineer in the Software Engineering Institute's Software Solutions Division, has been nominated by President Joe Biden to serve as Director of Operational Test and Evaluation (DOT&E). The director is the principal staff assistant and senior adviser to the Secretary of Defense on operational test and evaluation. The office is responsible for issuing DoD OT&E policy and procedures; reviewing and analyzing the results of OT&E conducted for each major DoD acquisition program; providing independent assessments to the secretary and Congress; making budgetary and financial recommendations regarding OT&E; and overseeing major DoD acquisition programs to ensure OT&E is adequate to confirm operational effectiveness and suitability of the defense system in combat use. Guertin joined the SEI in 2017 after retiring from a civil service career with the U.S. Navy, with assignments that included five years in the office of the Deputy Assistant Secretary of the Navy for Research Development Test and Evaluation. His experience there included undersea weapons, sensors, combat systems and enterprise transformation in the areas of the modular open system approach as well as prototyping and experimentation. He retired from a combined 23 years as a sailor in the Navy in submarines and the Navy Reserve as an engineering duty officer. Following Senate confirmation, Guertin will succeed prior DOT&E Bob Behler, former SEI COO and deputy director.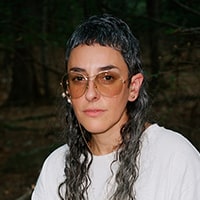 Katherine Hubbard has been named the new Master of Fine Arts program director in the School of Art.  She succeeds Jon Rubin, who has served as the inaugural MFA program director since 2017. Hubbard has extensive experience teaching and mentoring MFA students and is well-positioned to build upon the successes under Rubin's leadership. A member of the MFA core faculty since 2020, she has previously held faculty appointments in the Bard MFA program, at Columbia University and at the School of the Art Institute in Chicago. An accomplished artist, she works in photography, writing and performance, connecting images and processes to investigations of social politics, history and narrative. Hubbard has presented her work at the Brooklyn Museum; the Institute of Contemporary Art, Boston; and The Kitchen, New York; among many others. She is represented by the esteemed gallery Company, through which the Whitney Museum of American Art recently acquired 14 of Hubbard's photographs. "I am so proud of everything we've accomplished in the MFA program under the attentive leadership of Jon Rubin over the last five years," said Charlie White, head of the School of Art. "I am thrilled that Katherine Hubbard will be taking over this key position within our school. Her generous and thoughtful approach will help ensure our program continues to foster the important next generation of artists who will help shape our society and culture."  Find out more about Hubbard.