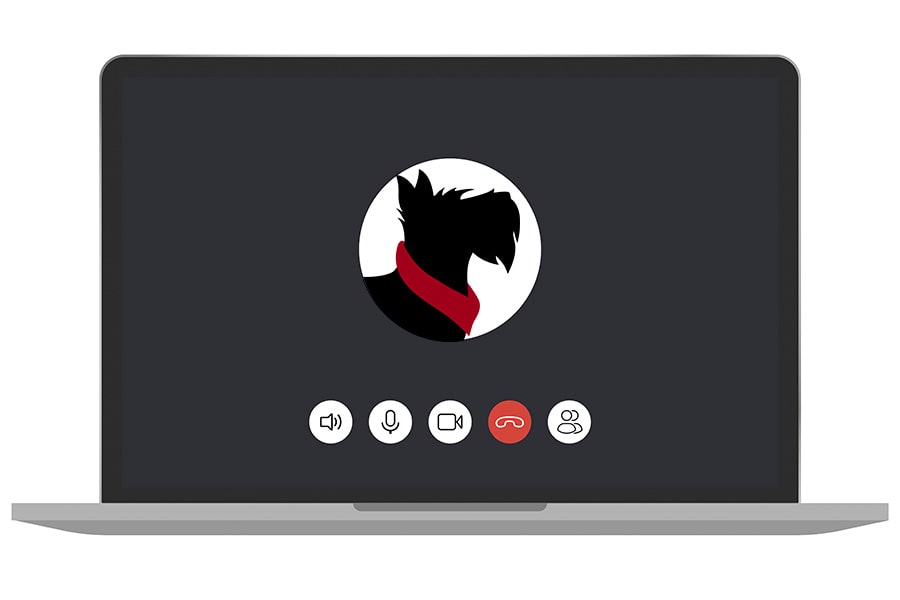 October 26, 2021
CMU's Virtual Neighbors Program Helps International Students Feel More at Home
By Felicia Lucot felicialucot(through)cmu.edu
Byeongjoo Ahn is building a camera that can see around a corner, a technological innovation with a number of applications, such as helping autonomous vehicles navigate the roads safely.  
Ahn has been safely navigating life in the United States for five years as an electrical and computer engineering Ph.D. student at Carnegie Mellon University, but unfortunately his home is further than just around the corner. A South Korea native, he usually travels home to visit family once per year, but COVID-19 has kept him away for more than two years. He's grateful for CMU's Virtual Neighbors program, which has helped international students like Ahn make Pittsburgh feel more like home.
Virtual Neighbors, sponsored by the Office of International Education, is a COVID-19 adaptation of the longstanding Host Family program, which is designed to help international students acclimate to life in the United States by facilitating connections between students, faculty and staff.
Participants meet virtually via Zoom, email or phone once per month to build relationships outside of an academic setting. They are encouraged to share personal interests, experiences and opinions, as well as information about their hometowns, families and cultural traditions. Due to the high volume of interest in the program, students are matched with a faculty or staff member via a lottery system.
While Ahn has enjoyed participating in the program, he also had a hand in bringing it to life. He was interning remotely with Snap, Inc., the parent company of Snapchat, when he joined their virtual networking group for employees and interns.
"The only problem with the program at my internship was that everything was about work, and I was looking for a place where I could talk about personal things," Ahn said. "I started talking with Christine Asenjo, the International Program Coordinator, about my experience at Snap, Inc., and learned that she was working on adapting the Host Family program because of the pandemic. Together, our ideas brought Virtual Neighbors to life."
"I have made so many connections through this program, and have got help with the things I needed academically and personally."— Shwetha Tinnium Raju
Creating a space to build connections outside of the academic space has proven invaluable for students like Shwetha Tinnium Raju. She arrived in Pittsburgh from India at the height of the pandemic, when most campus activity had transitioned to a remote format. According to Raju, Virtual Neighbors has been one of the best parts of her CMU experience.
"Coming to CMU was also my first time in the United States, and everything was new. It's been really nice to have a place to share things about my life back home and my experience in the U.S.," Raju said.
"I have made so many connections through this program, and have got help with the things I needed academically and personally. Something as simple as getting a couch for my apartment has been made easier through Virtual Neighbors," she said.
While Virtual Neighbors has served as a resource for networking and navigating life in the U.S., both Raju and Ahn say the most rewarding part of the program has been sharing their cultural background and traditions, and learning about others.
"I've had a lot of great conversations about Asian and American culture," Ahn said. "For example, around Christmas and Halloween, I noticed how everyone is really into decorating their house, which I hadn't seen before. I've also been able to share some of my favorite Asian films with others in the program."
"I cooked a traditional Indian dish for Christine Asenjo, and I went to her house for July 4th, which was a lot of fun," Raju said. "It's been really nice to connect with people who come from a different cultural background. That's what I have enjoyed most."
To apply to be a Virtual Neighbor, check the Office of International Education website under the Virtual Neighbors & Host Family Program. Please send questions to hostfamily@andrew.cmu.edu.