October 27, 2021
Personal Mention
Elizabeth Wayne, an assistant chemical and biomedical engineering professor, has been awarded an NIH R35 grant, otherwise known as the Maximizing Investigators' Research Award (MIRA), providing her with $1.7 million in funding over five years. MIRAs are presented to the nation's most talented and promising investigators. It aims to provide researchers with more flexibility and stability, enhancing scientific productivity and increasing the chance for significant breakthroughs. "As a junior faculty member, it will allow me to pursue groundbreaking research ideas quickly and help me build the kind of research program that I have been dreaming of for so long," Wayne said. The grant provides Wayne and her group the resources needed to develop bioluminescence microscopy technology to measure macrophage polarization responses in real-time. Her platform will evaluate the intrinsic and extracellular environmental stimuli that are most important for sensing macrophage polarization in a diseased environment context. "My research is fundamentally about understanding how immune cells, like macrophages, decide how to respond to something like a virus or cancer cell," she said. Learn more about Wayne and her research.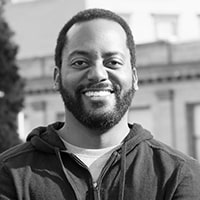 Kyle Haden, senior associate head of the School of Drama and assistant professor of acting, is directing an all-new production of "Chief," the one-man show about Pittsburgh Steelers founder Art Rooney, at the Pittsburgh Public Theater through November 7. Haden has directed various productions across the country, including the award-winning world premiere of Hazardous Materials (Creede Repertory Theatre), A Brief History of America (Hangar Theatre Company), Hamlet and The Winter's Tale (Island Shakespeare Festival) and The Tens (Actor's Theatre of Louisville). He was named a 2018 Drama League Directing Fellow, and is also a Senior Coordinating Producer with Black Lives, Black Words International Project. He has taught at various theater companies, and was program manager at the Oregon Shakespeare Festival's Summer Seminar for High School Juniors. He previously held tenure-track appointments at Roosevelt University's Chicago College of Performing Arts and Southern Oregon University.  For tickets to "Chief" go to https://ppt.org/production/76165/the-chief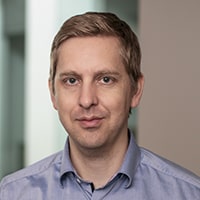 Jan Hoffman will receive an Amazon Research Award for his work on serverless computing. Hoffmann, an associate professor in the Computer Science Department and part of CMU's CyLab Security and Privacy Institute, will use the award to fund his project, "Automatic Static Resource Analysis for Serverless Computing." Hoffman said a challenge in serverless computing is scheduling millions of jobs so computational resources are used efficiently. "This project is about improving scheduling by developing techniques for predicting the resource requirements of individual jobs before they are executed," he said. "Such predictions can help to reduce the cost and energy consumption of cloud computing." Amazon Research Awards provide funding, access to Amazon public datasets, and the use of artificial intelligence and machine learning services and tools. Each award aims to support one year of work for one to two graduate students or postdoctoral students with faculty supervision. Hoffmann was among 26 awardees from 25 universities. Learn more about Hoffmann and the award.